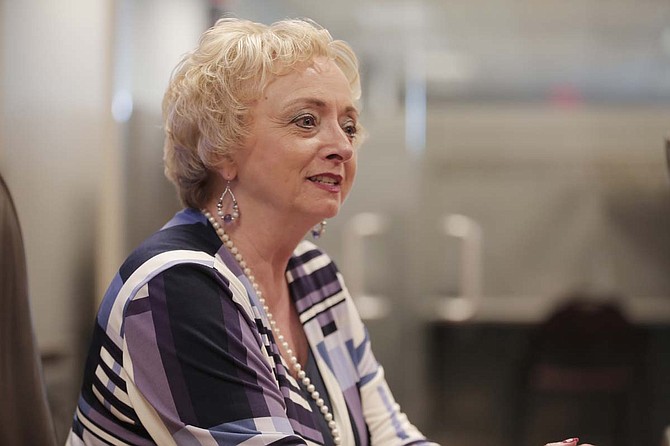 JACKSON — Jackson Public Schools remained stable or saw improvement across the third- through eighth-grade English language arts and math assessments in 2015-2016 Mississippi Assessment Program, or MAP, results that the Mississippi Department of Education released Aug. 16.
JPS students remained stable in Algebra I as well, although the district saw a drop in the number of students who attained level five from last year's English II assessment. The district's average ACT score was 15.6.
The two charter schools in Jackson, ReImagine Prep and Midtown Public Charter School, both of which taught student bodies comprised of former JPS students, performed on par with JPS in this year's MAP results.
MAP replaces the Partnership for Assessment of Readiness for College and Career, or PARCC assessments from the previous school year. MAP tests all third- through eighth-grade students in English language arts and mathematics, and also gives an assessment for students taking English II and Algebra I. Students can score in five leveled categories: minimal, basic, passing, proficient and advanced.
"Overall, students' test scores in most school districts remained stable or improved from 2014-15 to 2015-16 as they transitioned from previous assessments to MAP assessments," an MDE press release reports. "Statewide, the percentage of students scoring in Level 1—the lowest achievement level—dropped in mathematics and ELA while the students scoring in Level 5—the advanced level—increased when comparing MAP results to test results from the 2014-15 school year."
The average scores for the state-administered ACT rose as well. The percentage of students meeting the benchmark scores in all four tested subjects, English, reading, math and science, increased from 9 percent in 2014-15 to 11 percent in 2015-16. The average composite score increased from 17.6 in 2014-15 to 18.3 in 2015-2016. The majority of student subgroups showed improvement.
"These score increases are encouraging and can be further improved if we continue to challenge high school students with higher level coursework," said Dr. Carey Wright, state superintendent of education, in the press release. "It is important that students take the right kinds of courses in the right sequence so that they are prepared for college and for work."
Sierra Mannie is an education reporting fellow for the Jackson Free Press and The Hechinger Report.
Read more stories on Jackson Public Schools at jfp.ms/jps.
Support our reporting -- Follow the MFP.