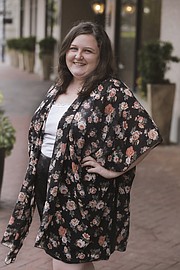 A couple of weeks ago, I posted something to Facebook that I thought could possibly get some political backlash from my conservative friends and family: "Regardless of politics, the fact that a woman is a presidential candidate is incredibly inspiring to me. #whoruntheworld? #wedo"
But Facebook surprised me. No one said anything nasty. People I know who don't like Hillary Clinton even liked my post. Maybe it's a sign that tides are turning, or maybe no one cared. Either way, I'm both relieved and surprised.
The truth is, it wasn't meant to be a political statement. Sure, I will admit that I'm voting for Clinton, but it wasn't about that. As I listened to National Public Radio's coverage of the Democratic National Convention, I couldn't help but think how cool it is that a woman has a shot at being the leader of the free world. I really like the idea that if she wins, women would be in the highest seats of political power in three of the leading nations in the world—Germany, the United Kingdom and the U.S.
To top it off, another woman is making strides for her country: African American Muslim fencer Ibtihaj Muhammad was the first American to wear a hijab while competing in the Olympics. She didn't medal and isn't the first Muslim to be on the American Olympic fencing team, but in a way, she broke the glass ceiling in taking a stand for her beliefs.
Muhammad is both a black woman and a Muslim, two things that can be difficult to be in this day and age. Combine the two, and as her fencing mentor Peter Westbrook told NPR, "Sometimes she tells me, 'Peter, being a black woman is not easy. Being a Muslim woman is not easy. Combine the two, I walk down the street, I catch hell.' ... She's used to fighting. She's used to things coming at her. This sport is natural for her, because this is a nerve sport."
When I was a kid, I, of course, didn't really know anything, or even care, about the glass ceiling. Like most children, I was more concerned with playing with my Barbies or watching a Disney movie. I also didn't really care about representation in media. I didn't notice the lack of diversity and rampant stereotypes in the movies and cartoons I loved, though they were there.
I just wanted to be a princess (I dressed as one for about three or four Halloweens in a row). When I got to high school, I was aware of the glass ceiling, but I didn't really think it would apply to me. The glass ceiling was from an era a long time ago, so by the time I got old enough for it to affect me, it wouldn't, right? Wrong.
It wasn't until the last couple of years that I have become consciously aware of the glass ceiling and the lack of representation women get in the media. It took a huge life change for me to even really understand it, and to this day, I'm still learning about it and how it affects me and other women and people of color.
It plays a role everywhere we go, whether it's Hollywood or in the media. Scarlett Johansson, a white woman, is playing The Major, a character that should be Japanese., in "Ghost in the Shell." In "Prince of Persia: The Sands of Time," Jake Gyllenhaal plays the lead character, Dastan, who should be Iranian.
Regardless of Hollywood's tendency to whitewash its films, there is some hope. I find it refreshing to see films such as the new "Ghostbusters," which features an all-female cast. One of my favorite memes is a Tumblr post that has a photo of Kristin Wiig, who stars in the film, holding the hand of a little girl dressed in Ghostbusters gear as another little girl looks on in amazement. The caption says in all caps, "THIS IS WHY FEMALE LED FILMS ARE IMPORTANT." I posted a Buzzfeed listicle about why representation is everything, which featured this meme, and a male friend of mine said that the representation only matters if the film is good.
While I can understand why some people believe that, I don't believe it. It doesn't matter if a film is terrible. If it has a strong character of color or female character, it still gives groups of people representation who inherently don't have any.
Even though I'm a huge fan of "Pirates of the Caribbean," I'll agree that the last film in the original franchise, "At World's End," was a little much. But it showed the true strength of Keira Knightley's character, Elizabeth Swann. I mean, she ended up being a pirate captain. Naomi Harris' character Tia Dalma turned into Calypso, the goddess who created the devastating maelstrom in the movie. Zoe Saldana's character Anamaria was just a bad-ass pirate who took Jack Sparrow to task more than once.
Sure, the "Pirates" films were all male-led, but they featured strong female characters that captured my imagination, at the very least. But women (and men) of color and others such as LGBT people get even less representation than white women do. And that has to change.
I think it's probably pretty close to the truth to say that media impact our lives on a very deep level, even those of use who try not to pay attention. A little girl may see that hardly any characters on TV look like her, or may see people who look like her being demeaned in the media, and think, "If that person doesn't have a chance, neither do I."
But if she sees someone who looks like her doing something great such as scientific research or winning an award or starring in a cool film, she may say to herself, "I can do anything." The same thing could happen to young people of color. If they don't see people like them doing good things, maybe they believe there's no reason to try.
We still have a long way to go, but I think, very slowly, we're making progress. For example, Marvel Comic's smartest character is now a 9-year-old black girl, Lunella Lafayette, in "Moon Girl and Devil Dinosaur." The comic describes her as a super genius, and she carries the Inhuman gene. That's a good example of representation, but we don't need to stop there. The more we promote women and people of color, the more opportunities there will be for everyone to do cool, worthwhile things.
Assistant Editor Amber Helsel is a foodie-in-training, a Pokemon trainer (go #teaminsight) and an artist, and her favorite pastime is people watching. Her patronus charm is a cat. Email her story ideas at [email protected].
More like this story
More stories by this author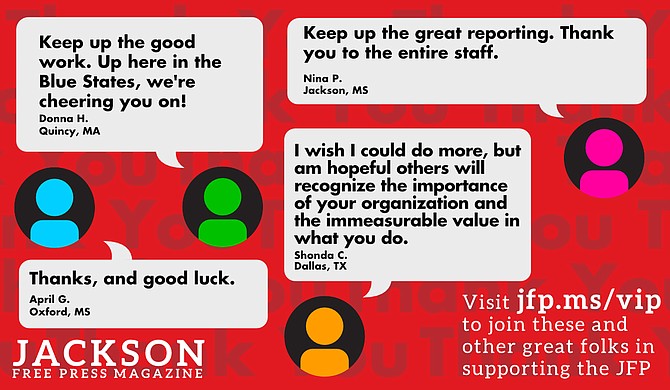 Thanks to all our new JFP VIPs!
COVID-19 has closed down the main sources of the JFP's revenue -- concerts, festivals, fundraisers, restaurants and bars. If everyone reading this article gives $5 or more, we should be able to continue publishing through the crisis. Please pay what you can to keep us reporting and publishing.