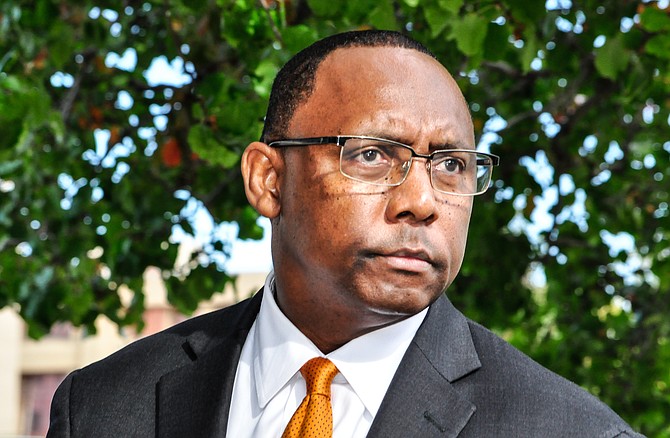 The State of Georgia had planned to execute 47-year-old Kelly Renee Gissendaner on March 2, making her the first woman in modern history that the Peach State would put to death. However, Georgia state prison officials delayed the execution in the final hours, explaining: "Within the hours leading up to the scheduled execution, the Execution Team performed the necessary checks. At that time, the drugs appeared cloudy. The Department of Corrections immediately consulted with a pharmacist, and in an abundance of caution, Inmate Gissendaner's execution has been postponed."
Gissendaner's execution had already been moved once before, due to wintry weather condition—that alone should constitute cruel and unusual punishment—and comes amid a national debate over the humaneness of the lethal execution procedure and the quality of the toxic chemicals used in the process. In some states, botched executions attempted with untested lethal drugs caused condemned prisoners to die the kind of slow, painful deaths that state-administered execution is designed to conceal.
Meanwhile, many states have slowed the pace of putting people to death because some pharmaceutical companies now decline to sell their drugs to states planning to use them for executions. In turn, states hellbent on playing God have tried to get creative with sourcing execution drugs, prompting lawsuits in several states, including Mississippi.
Jim Craig, a lawyer for the New Orleans-based Roderick and Solange MacArthur Justice Center, filed an open-records request in November seeking information about Mississippi's execution drugs and death-penalty procedures. The state is not only resisting making the disclosure in court, but a bill in the Legislature would shroud many other aspects of the state's execution procedure in secrecy.
Specifically, it would make the names of the executioner and others assisting in the executions exempt from public disclosure. Under the bill, the names of drug suppliers and others couldn't even be released in lawsuits, and that anyone disclosing the secret information could face fines.
It's bizarre that the state would go to such lengths to remove transparency from this process given the recent guilty plea of former Mississippi Department of Corrections Commissioner Chris Epps for taking kickbacks related to awarding of MDOC contracts. This, while state officials are scrambling to hold public hearings on MDOC corruption and working to increase transparency and accountability in contracting.
Mississippi can't have it both ways. We cannot stamp out corruption at the state and local levels and, at the same time, hide behind a veil of secrecy when it comes to carrying out executions. 
In fact, the spirit behind the effort to increase openness at MDOC should spread to agencies and functions statewide.
Support our reporting -- Follow the MFP.