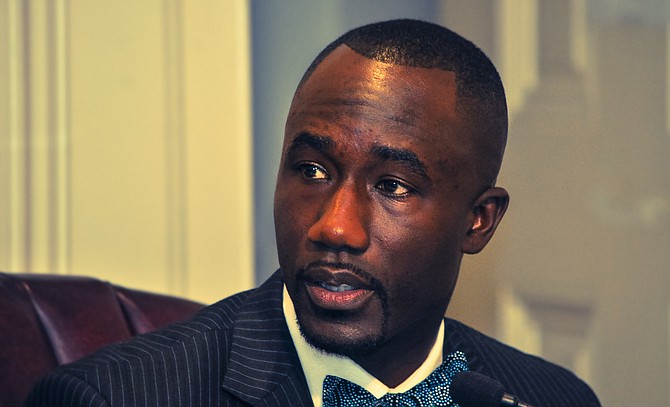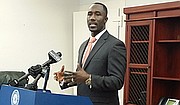 Starting Friday, March 6, members of the public can offer input on the 1 percent sales-tax master plan.
Mayor Tony Yarber said the 10-member oversight commission, of which he is a member, has drafted an infrastructure master plan and would release it soon.
In January 2014, Jackson voters agreed to impose an additional sales tax of 1 percent on certain purchases. Forecasters said the tax would generate between $12 million and $18 million per year or $300 million over the lifetime of the tax.
Yarber, who addressed reporters this afternoon, said he did not have final a tally of revenues from the tax but that the city is averaging $1.2 million, which works out to be $14.4 million over the course of the last year. Yarber added that the commission is looking to spend $60 million on infrastructure projects.
In a January interview, Yarber told the Jackson Free Press that the plan would be integrated so the selected projects can also meet requirements of the city's $400 million U.S. EPA consent decree.
The public comment period will last two weeks. In that time, residents can look at the plan online and in local libraries.
The city council is scheduled to receive a briefing from water-department auditors who have been reviewing the city's water rates and parts of the $90 million contract with Siemens. The mayor declined to provide specific details about the report because his administration plans to brief the city council at a meeting on Thursday morning.
Despite a forecast for icy wintry weather, City Council President and Ward 4 Councilman De'Keither Stamps told the Jackson Free Press that the meeting would take place no matter what.
More stories by this author
Support our reporting -- Follow the MFP.