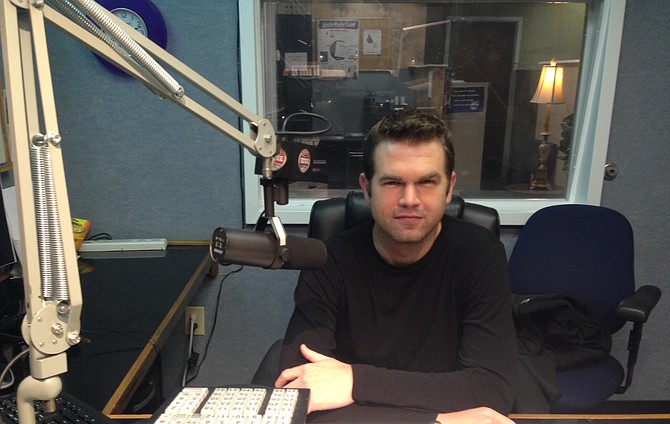 Meeting with Jon Wiener, the host of "Home Cookin'" on ESPN Radio (105.9 FM The Zone), you quickly realize two things. He is excited and passionate about Mississippi sports and about his show as it enters its second year on the air.
Wiener, 28, grew up in Jackson and is a proud product of Jackson Public Schools. He graduated from Murrah High School and attended Trinity University in San Antonio, where he received a bachelor's degree in English in 2010.
While at Trinity, Wiener played baseball, but it was at Syracuse University in New York where he received his master's degree in broadcast and digital journalism. He returned to Jackson in August 2011 for a job with Fox 40 when the station lost a football anchor.
After Fox 40 merged with WLBT, Wiener was laid off. That led to his opportunity in radio.
How did "Home Cookin'" come about, and what led to you getting the show?
I was at Fox 40 for two years when the merger happened, and getting laid off freed me up to do more radio. (Wiener filled in for Bo Bounds on "Out of Bounds" at times while at Fox 40). When I was filling in for the morning show, an opening happened to come open in the afternoon. ... I got pulled aside and told they were looking for a local guy and were wondering if I would be interested in doing an afternoon show. In April of 2013, I got offered, and on August 1st of that year, we started the show.
What is the show's format and structure?
The show's format is all about Mississippi sports. That is the key. That is why we call it "Home Cookin'." It is all about Mississippi sports talk. Anything Mississippi sports almost exclusively. That means obviously State and Ole Miss, but it also means high-school football and the SWAC schools. It means the JUCOs, college baseball, high school and college basketball.
It means when we look professionally at NBA, NFL or MLB, we look to talk about Mississippi guys like Monta Ellis (NBA), Eli Manning (NFL) or Buck Showalter (MLB) because what excited me to do the show—what my passion is—my drive is sports but, more importantly, Mississippi. I grew up here. I love Mississippi. I am obsessed with the history we have here from Marcus Dupree to Archie Manning.
The opportunity for me (is) to not only share but celebrate Mississippi's sports and how much it means and how passionate we are about it—how rich and how the fabric of sports is built into our state.
Another big part of our show, one thing we have been able to capitalize on, is I believe people want to hear from players and coaches. Not writers and other pundits. People want to hear from people playing the game or involved in the game. Now the flip side: They are not always good interviews. Sometimes you get a player or a coach and you get cliches. I pride myself on being able to get real substantial interviews.
What were some of the changes from year one to year two in the show?
We evolved and evolve each show, but we are working for a routine for each show. That is a big part of radio: having routine listeners (you) know are coming for each show.
Some of the big changes are changes to the games. (The) special segments from last year are none of the ones we are doing this year. (On) Fridays last year, we were live each week at a high-school football game, like a college game. Second year, you realize that is a lot to orchestrate. We have become more streamlined in our second year.
How do you handle social media with the show?
Twitter is where we live. That is a good question and a difficult one, and I'm still working it out. Twitter is kind of a lose-lose. If you don't respond, you're not engaging or you're being arrogant. If you do respond, you have to be careful of to whom and what you respond to. I've learned not to engage in criticisms. You learn to have a thick skin. But I also love to have conversations on Twitter. You just have to be careful.
Listen to Jon Wiener and "Home Cookin'" on ESPN the Zone, 105.9 FM, Monday through Friday from 4-6 p.m. for Mississippi sports and Saints football. Wiener writes and produces the show, and it is well worth a listen.
More stories by this author
Support our reporting -- Follow the MFP.