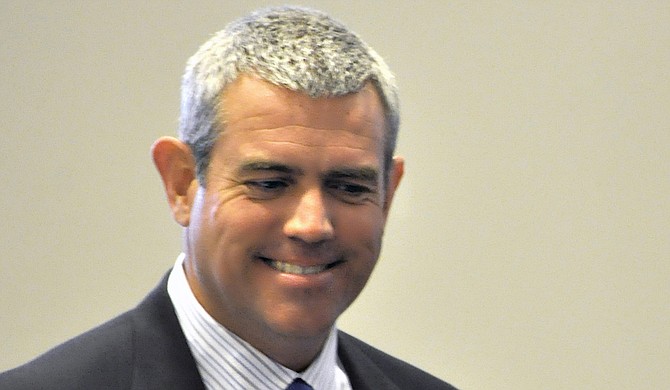 Apparently, the Legislature's top Republicans don't like the taste of their own medicine.
Consider the case of the drama over statewide ballot Initiative 42, the basic outline of which has gone like this:
For 17 years, save for two occasions, the popularly elected Legislature neglected to follow the guidelines for basic levels of schools funding according to the Mississippi Adequate Education Program.
In 2014, a successful petition drive, conducted under rules the Legislature established, collected the legal number of signatures to bypass lawmakers and put the question directly to voters later this fall. Earlier this year, with Speaker Philip Gunn and the House leading the charge, lawmakers pushed through an alternative proposed amendment known as 42A.
Education advocates subsequently asked a Hinds County judge to intervene. In early April, Hinds County Circuit Court Judge Winston Kidd edited the Legislature's proposed alternative—a decision that cannot be appealed.
Now, ironically, the same cadre of Republican leaders who unilaterally pushed through 42A are lambasting Kidd for what they say is usurping the Legislature's authority and making a decision with far-reaching consequences for the entire state.
"Taxpayers across Mississippi should be deeply concerned that one judge in Hinds County could have the last word in how to spend billions of tax dollars," Lt. Gov. Tate Reeves and his counterpart Speaker Philip Gunn said in a join statement released on Friday.
Under the auspices of the Legislature of the State of Mississippi, Reeves and Gunn want the state Supreme Court to reject Kidd's rewrite of 42A.
Michael Wallace, an attorney from Jackson-based firm Wise Carter on behalf of the legislative leaders, wrote in a brief Friday that the state Supreme Court "must determine its own jurisdiction" over whether an appeal of Kidd's ruling is allowed by law.
Wallace also argued that the state's law on the initiative process "does not, and was never meant to, provide for appeal of ballot titles for legislative alternatives," meaning the matter should never have been in Kidd's court to begin with.
Lawyers for an Oxford parent who supports the citizen-led Initiative 42 argued that state law doesn't allow an appeal of Kidd's ruling.
"Not only has the Legislature not provided a right to appeal the circuit court's order, it has forbidden such an appeal; ironically, the Legislature seeks to appeal a ruling that it specifically made unappealable," wrote James A. Keith, one of the attorneys for Adrian Shipman of Oxford, who filed the suit against 42A.
Reeves and Gunn also took aim at Attorney General Jim Hood for declining to represent the Legislature in the matter. Hood, a Democrat, argued in a separate filing Friday that he agrees that Kidd's ruling cannot be appealed.
More stories by this author
Support our reporting -- Follow the MFP.