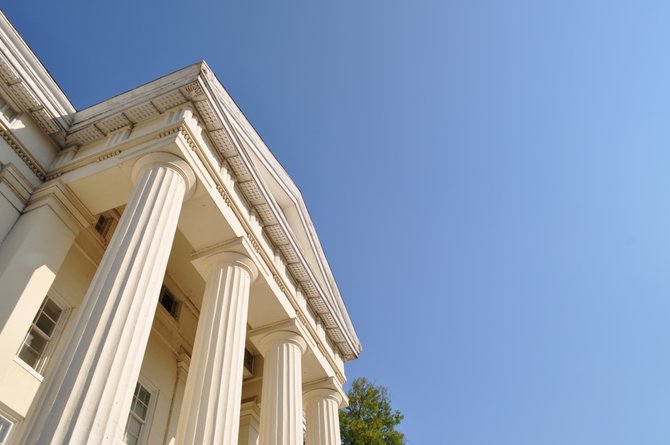 A keystone of late Mayor Chokwe Lumumba's economic agenda, the Jackson Rising: New Economies Conference, which starts today, was almost derailed this week when the city of Jackson pulled its support for key elements of the event, said one of the conference's organizers.
On Feb. 27, the Jackson City Council unanimously approved a resolution to support the conference (Ward 1 Councilman Quentin Whitwell and Ward 7 Councilwoman Margaret Barrett-Simon did not attend); the resolution was originally on the agenda for two days earlier, the day Lumumba died.
Kali Akuno, a former Lumumba appointee, said the city was to provide Jackson police officers for security as well as the required liability insurance for the conference, which takes place on the campus of Jackson State University; more than 500 people are expected to attend.
Having the city's support also would have granted Jackson Rising access to JSU's transportation services as well as dormitories for low-income attendees traveling from out of state. Organizers learned earlier this week that the city, which promotional literature lists as a co-sponsor, along with the Jackson mayor's office, would not provide JPD services or insurance after all, Akuno said.
"We were working under the assumption that there was going to be a new administration in office and we assumed that whoever was in that (mayor's) seat would follow through" on the city's commitments, Akuno said.
In a statement to the Jackson Free Press, City Hall spokeswoman Pam Confer, said although the council did approve a resolution to support the conference, it "did not designate funds or resources to the event." She added: "Requests for financial or in-kind resources must be approved by the city council."
Akuno said that without the liability insurance, Jackson State would not have been able to host the conference, which touched off a scramble to find a new location. However, organizers were eventually able to work out an arrangement with JSU to pay about $1,000 for the needed insurance coverage. Organizers will also pay the cost of overtime for JSU campus police to provide security, Akuno said.
The unanticipated expenses will push up the total cost of putting on the three-day-long conference, which has already topped $100,000; a crowd-funding campaign raised $12,000, which will mostly pay for food.
Developing cooperatives was a major economic focus of Lumumba's. Jackson Rising aims to explore "the possibility of making Jackson, Mississippi, a center and example of economic democracy by building strong cooperatives and other forms of worker owned enterprises and financial institutions that will create jobs with dignity, stability, living wages, and quality benefits" and "to educate and mobilize the people of Jackson to meet the economic and sustainability needs of our community."
Akuno said even though the conference will go forward, he and other organizers would still like to know why the city pulled its support.
"Our strategy is, 'let's move forward per our commitments and we'll deal with the rest later,'" Akuno said.
Read more about the Jackson Rising: New Economies Conference here.
More stories by this author
Support our reporting -- Follow the MFP.