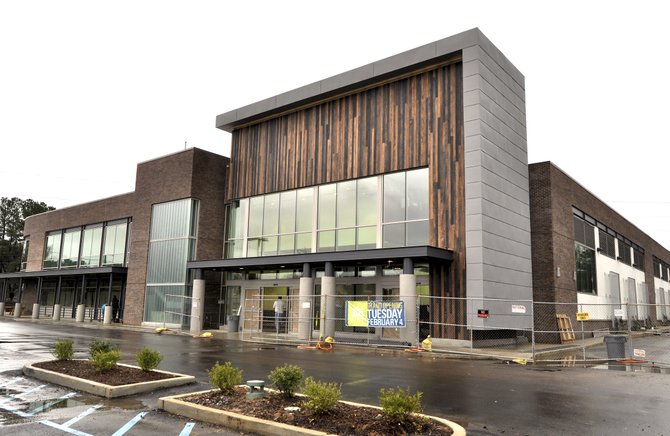 Whole Foods Announces Opening Date
On Jan. 10, Whole Foods Market issued a press release announcing the opening date for the new store opening in Highland Village (4500 Interstate 55 N.). The doors will open Tuesday, Feb. 4, at 9 a.m.
A bread-breaking ceremony, Whole Foods Market's version of a ribbon-cutting, will take place immediately after the store opens. Customers arriving between 8 a.m. and 8:30 a.m. will receive a free raffle ticket and be automatically entered for a chance to win a gift card ranging from $5-500. There will be 100 winners.
The new store will offer an organic salad bar, in-store smoked barbecue, fresh-made gelato, natural body care and nutritional supplements, a beer growler filling station and the Yazoo Bend Coffee & Taproom with 4 beers on tap.
Merchant of Vino by Whole Foods Market, a 950 sq. ft. wine and spirits shop adjacent to the main store, will open at a later date with its own celebration.
Fondren Nails Gets New Owner
Fondren Nails (2906 N. State St., Suite B1) will have a new owner come spring. Adrienne Williams, owner of Nails by Adrienne, purchased the salon from current owner Marley Allen in December.
"I wanted to keep my business centrally located in Jackson, and a place in Fondren was the prime location for that," Williams said. "I love the dedication of the Fondrenites, and I want to support Jackson and Fondren and help them grow. I look forward to providing service for the people in the area."
Williams has been running Nails by Adrienne, located inside Cheveux Styling Co. in The Quarter (1855 Lakeland Drive, Flowood) for 10 years. She has already started working out of the Fondren Nails building and is working with Allen to get the word out about the change in ownership, as well as bringing her clientele over to the new location.
When Williams assumes full ownership of Fondren Nails in March this year, she will keep the salon's current name. What will be changing are the store's hours. The new extended hours are 8 a.m. to 6:30 Monday through Friday and 7:30 a.m. to 1 p.m. Saturday.
H&M Coming to Northpark
With WLBT breaking the news last week about the appearance of a number of job listings on the website of clothing company H&M, rumors are swirling about the possibility of a new H&M store coming to Northpark Mall in Ridgeland.
H&M's website lists openings for store manager, visual merchandiser, store director, and department supervisor for an upcoming Ridgeland store. Neither H&M nor Northpark representatives will comment on the possibility of a new store opening at this time.
Also taking place at Northpark is the start of a concert series beginning Wednesday, Jan. 15, from 6:30 p.m. to 7:30 p.m. Country music artist Amber Carrington takes the stage for the first concert in the series.
For information about upcoming concerts at Northpark Mall, visit the mall's Facebook page.
Belhaven Online Makes Top 100 List
U.S. News & World Report recently named Belhaven University Online to its "Best Online Education Program" list for the second consecutive year. Belhaven ranked 74th for its bachelor degree program among all national colleges and universities both public and private.
Factors used to compute the rankings this year included retention rates, graduation rates and the indebtedness of students upon graduation.

Belhaven University's Online program provides personal and professional attention and a flexible online classroom. Belhaven offers associate, bachelors, and graduate degrees in business, education, health administration, sports administration, public administration and leadership.
Support our reporting -- Follow the MFP.