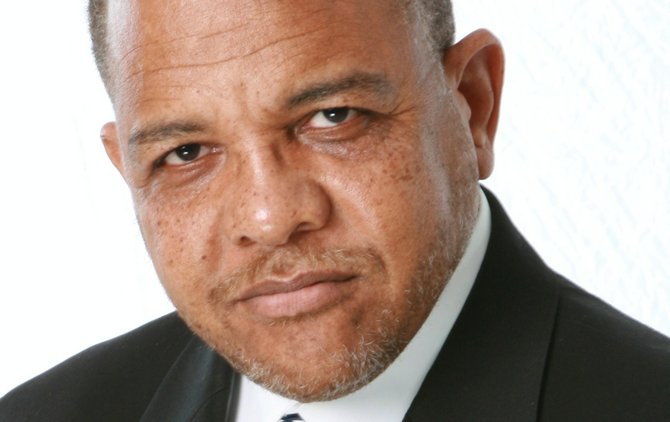 A couple of key motions in the lawsuit the Jackson Redevelopment Authority brought against its former Farish Street leaseholder are set to be ruled upon this week.
Hinds County Judge Denise Owens, who stepped in when Judge Patricia Wise recused herself on Nov. 4, 2013, will rule on two motions in the lawsuits against the Farish Street Group and David Watkins.
The first is a motion Watkins filed that, if granted, would disqualify attorneys from the Jones Walker law firm—the firm that routinely represents JRA and is currently representing Farish Street Group officer Socrates Garrett in a separate suit—from representing the JRA in the suit. The second would add the Central Mississippi Planning and Development District as an interested party, as it seeks to protect its $4.7 million investment in the Farish Street Entertainment District development project.
In a three-page letter to JRA interim Executive Director Willie Mott dated Oct. 3, 2013, CMPDD Chief Executive F. Clarke Holmes said JRA's purported termination notice was sent in clear violation of the terms of the FSG/JRA lease, because the CMPDD, who is acting on behalf of MDA (and protecting its $4.7 million investment in Farish Street) wasn't given prior notice.
JRA Board President Ronnie Crudup admitted in a Dec. 10 deposition he had not read the letter, in which Holmes demanded that JRA reinstate the Farish Street Group as the developer of record until the board gives proper notice, as the lease requires.
The letter concluded with this message: "In the meantime, we believe the best course of action for all of the parties is to move forward with transparent discussions aimed at getting the Farish Street project completed in a manner that achieves everyone's goals."
Crudup said some of those problems had been discussed since Mott received the letter, but that the responsibility for communicating with the MDA and CMPDD fell to JRA attorneys, and not Mott, Crudup or other board members. Crudup's deposition came roughly two months before the suit is set to go to court on Feb. 24, 2014.
Court records show that during the deposition, where Crudup was represented by Jones Walker attorney Mark D. Herbert and examined by Watkins' lawyer Lance Stevens, he admitted to owing Farish Street Group and Retro Metro partner Socrates Garrett a half a million dollars, and pled ignorance on a number of other issues.
Crudup, who also serves as pastor at New Horizon Church International on Ellis Avenue, said the phrase "I don't recall" three times, "I don't know" three times and "I don't remember" seven times during the hour-and-16-minute interview.
The minutes from the deposition help establish the timeline for the events that have stalled development of an entertainment district on historic Farish Street—a dream of city leaders and the local community for at least the last 20 years.
Crudup started at the point of contention: JRA's decision to can the Farish Street Group as the developer of the entertainment district on Sept. 25, 2013. The 60-year-old Crudup said no Farish Street Group business partners—Watkins, Robert Gibbs, Socrates Garrett, Deuce McAllister and Leroy Walker—was notified of the JRA board's intention to vote on the cancellation of that company's lease on Farish Street. He also said he didn't know whether or not the board notified the MDA or the CMPDD.
But perhaps the most interesting development from Crudup's deposition is the revelation that Crudup personally owes Socrates Garrett $500,000 for construction of New Horizon Church International's facility at 1750 Ellis Ave.
Crudup also revealed that he has a business relationship with Gibbs, the law partner of Ward 1 City Councilman Quentin Whitwell and another member of the Farish Street Group. He said he and Gibbs had "been involved in some small business development together." A search on the secretary of state's web site shows Crudup and Gibbs are both listed as directors in Hope International, a credit union that provides loans in under-privileged communities.
Crudup did not recuse himself from the vote, but said he routinely does so in many situations. He did not return a call for for this story by press time.
More stories by this author
Like independent media outlets around the world, the Jackson Free Press works hard to produce important content on a limited budget. We'd love your help! Become a JFP VIP member today and/or donate to our journalism fund. Thanks for considering a JFP VIP membership or one-time support.