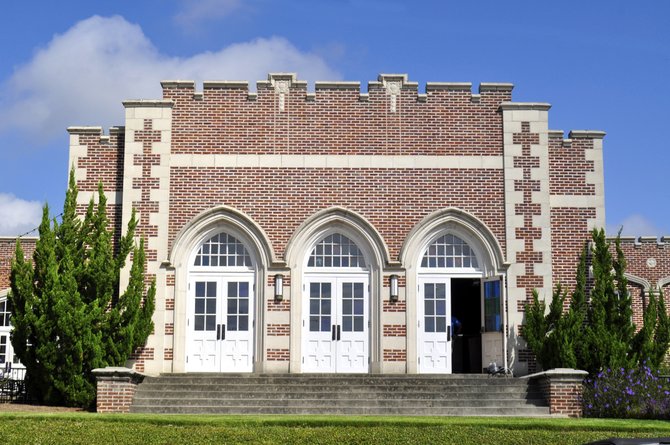 ardenland Gains a New Home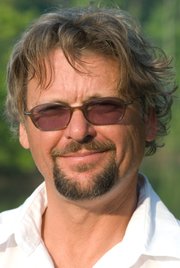 On Jan. 1, Arden Barnett, founder of entertainment company ardenland, finalized a long-term lease with building owner Mike Peters of Peters Development for Duling Hall in Fondren. Barnett had previously been running ardenland out of his home and is looking forward to his business finally having a place of its own.
"I've been doing shows at Duling Hall for two and a half years now, so when I decided to get a place for my business, I knew it was the place," Barnett said. "The neighborhood is phenomenal, the building has such a nostalgic feel, and the sound quality makes it one of the best rooms in the state. Every band that plays there wants to come back, and the customer experience is fantastic whether it's a seated or standing show. Duling is, in general, a very warm and inviting building."
Barnett plans to make a number of improvements to the building for the sake of both customers and staff.
"A lot of what we're going to be doing is cosmetic changes to enhance the customers' experience," Barnett said. "We do a lot of private events, weddings and fundraisers, so with that in mind we're also going to improve the kitchen and bar."
Barnett is prepared to make full use of his new acquisition, with 35 shows already booked for early 2014.
"Having a lease on the building allows us to be creative in our booking," Barnett said. "The economics of hosting concerts changes when you have your own building. There are some great shows coming up that we can't announce yet, but I can say they'll be coming in the next month. We have some shows coming that are nothing like anything people in Jackson have seen. It should be very exciting for the city."
In addition to having Duling Hall as a home base, ardenland will continue to host large events featuring national acts at venues such as Hal and Mal's and the Jackson Academy Performing Arts Center.
"We've got the Pat Metheny Unity Group coming to the Performing Arts Center Feb. 3," Barnett said. "Metheny has won over 20 Grammies and is just one of the greatest guitar players ever."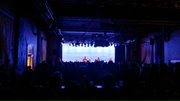 To help ensure that as many people as possible can get in to see these great shows, Barnett plans to have ardenland expand its Pay it Forward program. The program, which has been in operation for a year and a half, rewards people with free concert tickets in exchange for acts of kindness. Every concert has a block of tickets set aside for the Pay it Forward program. People can call or email the ardenland office and request a ticket. In exchange, ardenland asks that that person go out and do something nice for someone, whether it be a favor for a family member or a random act of kindness for a stranger.
With a base of operations in Fondren secured, Barnett hopes to be able to issue 300 tickets for shows and distribute them to businesses that support the Pay it Forward program, leaving it to their discretion to see who gets these tickets for helping spread kindness around.
Barnett expressed his gratitude to the businesses that have helped make ardenland successful, and to the owners of Duling Hall that provided him a base for his business.
"The Fondren community as a whole is a place where everybody scratches everyone's back," Barnett said. "Places like Walker's, Babalu, and other businesses promote us both before and after our shows. That's the word-of-mouth aspect of the concert business, and there is nothing like it."
"Mike Peters and Andrew Mattiace of Mattiace Properties have also been a tremendous help in entrusting us with Duling Hall. I've been blessed that they believe in what I've been doing, and that I've been able to prove that our dream is a worthy dream that is good for Jackson," Barnett added.
Editor's Note: An earlier version of this story stated that Arden Barnett is purchasing Duling Hall. This is incorrect, and he is only leasing the building. We apologize for the error.
UMMC Signs Contract with Cigna
On Jan. 5, the University of Mississippi Medical Center signed a multiyear contract with insurance provider Cigna, adding UMMC's physicians to Cigna's network.
The contract will allow Cigna customers who receive services from UMMC or its employed doctors' group practice, University Physicians, to be covered at the in-network benefit level, according to the terms of their health-care benefits plan.
"We are pleased to expand our offerings across Mississippi with the addition of the University of Mississippi Medical Center to our network and look forward to continuing to provide access to quality, customer-focused and affordable health care," Rich Novack, Cigna's president and general manager for MidSouth markets, said in a release.
Cigna serves more than 18,000 customers in the region and nearly 100,000 customers across Mississippi.
Cigna customers wishing to schedule an appointment at UMMC or University Physicians can call toll-free at 888-815-2005. Cigna customers with questions about their plan can call Cigna customer service 24 hours a day, seven days a week at the number on their Cigna ID card.
Nissan Releases Sales Figures
On Jan. 3, Nissan issued a press release showing December and 2013 year-end U.S. sales. Nissan had total U.S. sales of 109,758 units for December 2013, an increase of 10.5 percent compared to last year. Nissan sold 1,248,420 vehicles in the U.S. for 2013, an increase of 9.4 percent over 2012 and the best annual sales total in Nissan's history.
"Refreshing the top five volume sellers in the Nissan lineup over the past 18 months drove us to our best sales year in history," Fred Diaz, Nissan's senior vice president of sales and marketing, parts and service, said in the release.
"Nissan has made key investments to increase local production of key vehicles to North America with a goal of manufacturing 85 percent of our product lineup within the region. With a strong launch for the all-new, U.S.-built 2014 Rogue now underway, we expect to maintain our strong sales momentum as we roll into 2014."
Some of Nissan's December and 2013 highlights include:
Nissan Division set annual records in 2013 for total deliveries, as well as Altima, Rogue, Versa, Pathfinder, LEAF, JUKE and NV.
Rogue crossover sales in December were up 27.8 percent to 14,676 in the first full month of sales of the all-new 2014 model.
All-electric Nissan LEAF sales totaled 2,529, up 69.8 percent and marking the best sales month since the model's launch in Dec. 2010.
Sentra sales were up more than 39.3 percent to 10,799.
Nissan will unveil the Sports Sedan Concept on Jan. 14 at the North American International Auto Show in Detroit.
For more information on Infiniti's sales performance, visit InfinitiNews.com.
Support our reporting -- Follow the MFP.