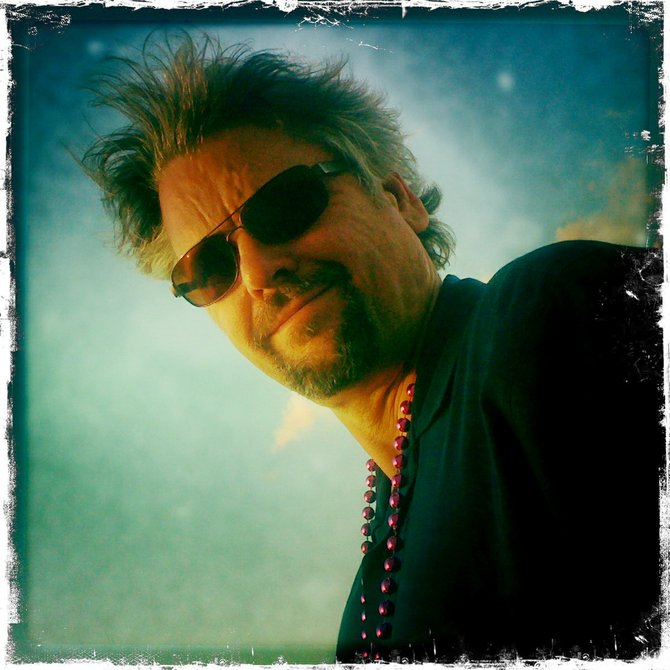 Since the fall of 2011, Duling Hall has pushed its way to the forefront of the live music scene in Jackson. The man leading the charge is promoter Arden Barnett.
A native of Forest, Barnett's family lived in Clinton off-and-on during his childhood until they moved to Boise, Idaho, when he was in high school. It was there that Barnett, now 51, started his career as a concert promoter in 1979. The first concert he promoted was Hoyt Axton, the folk singer-songwriter who penned hits like "Joy to the World" and "The Pusher."
Barnett spent the next seven years promoting concerts in and around Boise, and then Birmingham, Ala., where he met the king of gonzo journalism, Hunter S. Thompson. He scheduled Thompson to do a lecture at the University of Alabama-Birmingham, but Thompson was 24 hours late. When most of the audience refused to leave the auditorium, Barnett showed Bill Murray's classic take on Thompson in "Where the Buffalo Roam" on loop through the night.
"The next day, my buddy picked (Thompson) up at the airport in his big ole Oldsmobile convertible with the top down," Barnett said. "Hunter, for some reason I still never really got straight, was pissed off at something and put his fist through the windshield of my buddy's car."
After moving to Jackson in 1986, Barnett promoted shows for Hal & Mal's for eight years. Now, Barnett works mostly on bringing concerts to Jackson, which he has done since September 2011. He has also promoted concerts for world-renowned guitarist Pierre Bensusan at Duling Hall in Fondren and Wilco at Thalia Mara Hall, among many others.
Now, Barnett is working on a ground-breaking show, not only for this city and state, but for the world. He is promoting the Jackson and Hattiesburg shows for the Flaming Lips' attempt at a Guinness world-record eight concerts in 24 hours.
The one-day tour will start in Memphis and end in New Orleans, with shows in Clarkdale, Oxford, Jackson, Hattiesburg, Biloxi and Baton Rouge in between. Barnett said he got onboard with the tour when he got a call from a tour manager he knew, who asked if he wanted to be a part of the show in Jackson.
"Obviously, I was like, 'Are you crazy?'" Barnett said. "That's really the stupidest question I have ever been asked. The more we talked about it, we ended up working in the Hattiesburg show as well, which wasn't originally on the slate."
The O Music Awards, created by MTV and VH1, is orchestrating the tour, which will double as the awards show. Members of the Flaming Lips, along with unannounced special guests, will present 24 awards from stages, special roadside stops and their tour bus as they make the attempt to break Jay-Z's world record of seven shows in 24 hours. The O Music Awards will stream the entire trip, along with concerts by opening acts and the Flaming Lips, on its website.
The tour was officially announced June 7 and tickets went on sale June 8 at 10 a.m. Tickets for the show at Duling Hall in Jackson ($20) sold out in 13 seconds. Tickets for the show at Benny's Boom Boom Room in Hattiesburg ($15) were gone in 17 seconds. Barnett said fewer than 300 tickets were available for the Jackson show, so the fast sale did not surprise him.
There are four opening acts on the lineup for the show in Jackson: DJ Young Venom, T-Bird & the Breaks, The Cleverly's and Neon Indian. Barnett called those acts "infantile" compared to the unannounced special guests in store for concert goers and watchers.
"There's a couple of surprises in store that it is all I can do not to scream it from the rooftops, because it is so cool," Barnett said. "It's going to be a surprise for both Jackson and Hattiesburg."
More stories by this author