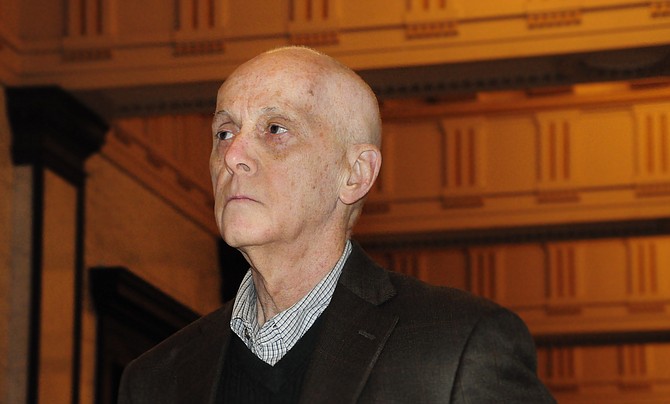 Despite the election being almost one year away, candidates are already announcing runs for local and state races in next year's statewide election, when voters will choose leadership for state and county government.
Already, State Rep. Cecil Brown, a Jackson Democrat, has said that he would challenge Republican Lynn Posey to represent the Central District on the Mississippi Public Service Commission, which regulates utility companies in the state.
Because of changes made during the last round of redistricting, Brown would have to face off against Republican Rep. Bill Denny, who chairs the House committee that oversees reapportionment.
On Dec. 26, Sanford Johnson—who is deputy advocacy director for Jackson-based Mississippi First—announced that he would run as a Democrat in District 26 to succeed state Rep. Chuck Espy, D-Clarksdale, who is not seeking reelection. Johnson lives in Clarksdale, but is often in Jackson working at the Capitol on education-policy issues. A Starkville native, Johnson launched a website to raise $20,000 for his war chest, which has already raised nearly $9,000.
Jeffery A. Stallworth also unveiled a Facebook page and fundraising website for his candidacy for Hinds County Board of Supervisors representing District 3. The pastor of Word and Worship Church in Jackson, Stallworth also ran for Hinds County tax assessor in 2007.
Stallworth also has a case pending before the Mississippi Supreme Court in which he is challenging a state requirement to register as a sex offender. In 2002, Stallworth pleaded guilty to a misdemeanor sexual assault of a woman in Maryland, requiring him to register as a sex offender in Mississippi. But because a Maryland judge expunged the conviction in 2010, Stallworth argues that he should not have to appear on the Mississippi sex offender registry. The Mississippi attorney general's office, which is representing the state, disagrees with Stallworth's argument. Oral arguments in the case were scheduled for Dec. 1, but no ruling has been made.
Peggy Hobson-Calhoun, the current District 3 supervisor and president of the board, has not announced whether she is running for reelection.
Finally, only two candidates appear to be visibly campaigning for the Jackson Ward 3 special election—Kenneth Stokes, who formerly held the seat, and Albert Wilson, who ran in 2013 and in the special election for mayor earlier this year. If Stokes recaptures the Ward 3 seat, he will have to resign from the county board.
More stories by this author
Support our reporting -- Follow the MFP.