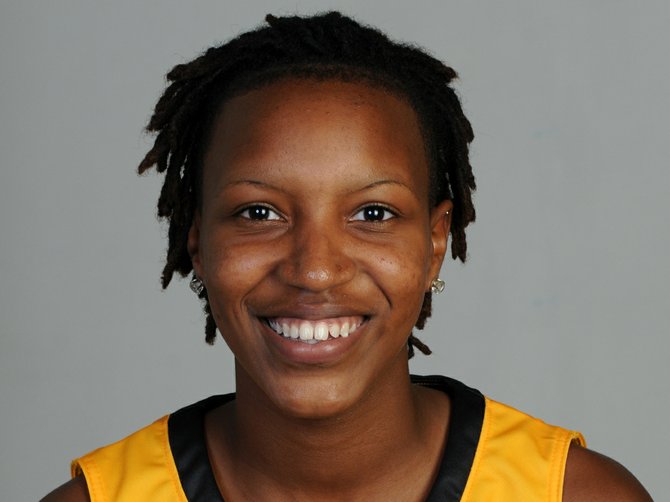 On Monday night, the top women's basketball players eligible for the WNBA draft waited to hear if they had been selected to join the professional ranks. The yearly draft of women's college basketball players took place at ESPN studios in Bristol, Conn.
This year's WNBA draft consisted of three rounds with 36 total players selected, including women from U.S. colleges as well as foreign players from around the world.
As the draft neared its end, Southern Miss star Jamierra Faulkner waited to hear her name. Finally, with just three picks left, the Chicago Sky selected Faulkner with the 10th pick in the third round, the 34th pick overall.
The 5'6" point guard from West Palm Beach, Fla., averaged 17.6 points, 8.6 assists and 3.7 rebounds per game for the Golden Eagles this season. She led the NCAA in assists for the 2013-14 season.
Faulkner led Southern Miss to the school's most wins since the 1993-94 season, and became the first Golden Eagle to win the Gillom Trophy as the top women's basketball player in Mississippi. The point guard scored double figures 29 times, with 13 games of 20-plus points and three games with 30-plus points.
During her time at USM, Faulkner broke the 2,000-point mark, finishing her career with 2,056 points. Her point total puts her seventh all-time in Conference USA scoring history.
Faulkner finished her career at Southern Miss as the all-time leader in both assists with 863 and steals with 366. She finished third in points. The Trinity Christian Academy graduate was also named the C-USA Defensive Player of the Year and earned first-team All-C-USA honors this season.
The point guard also holds school records for most three-pointers in a game and most assists in a game. Faulkner had eight-three pointers against Old Dominion and dropped 17 assists against West Alabama last season.
Faulkner is the second player from Southern Miss to play for a WNBA team. The Phoenix Mercury selected Brandy Reed with the 28th pick in the 1998 WNBA Draft. Faulkner was also a finalist for the Nancy Lieberman Award, which is given to the best point guard in the nation.
This will be the 18th season of the WNBA. Faulkner and the rest of the Sky players begin training camp April 27, 2014. The Sky will open their season on Friday, May 16, playing against the Indiana Fever.
More stories by this author
Support our reporting -- Follow the MFP.