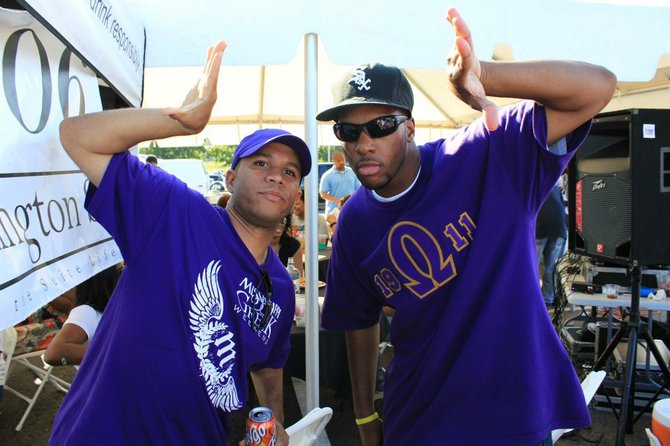 When George Chuck Patterson's grandmother, Viola Donaldson, died of multiple myeloma, (a type of blood cancer), her battle had a huge impact on his life. He noticed a lack of awareness about sickle cell anemia, a disease that affects more African-Americans than any other group, so he became involved in outreach efforts to teach others about the disease. "I have been given purpose by the type of work we do. I try to use every opportunity to educate every person I come into contact with," Patterson says.
One of the ways Patterson raises awareness is through the Mississippi Greek Weekend, which he founded and chairs. This year, the sixth annual citywide event is Sept. 19-22.
He began the event to bring together Greek organizations and focus on issues that have been affecting people in the Jackson area. So far, mostly historically black fraternities and sororities participate, but Patterson's goal is to involve all Greek organizations.
The Mississippi Greek Weekend's fundraising efforts benefit the Cure Sickle Cell Foundation and the Light the Night Walk, which is the Leukemia & Lymphoma Society's annual fundraising walk to help those battling cancer.
Parties will be at the M-Bar (6340 Ridgewood Court, 601-918-5649) from noon to 5 p.m. Friday, Sept. 20. The step show will take place at the Jackson Convention Complex (105 E. Pascagoula St., 601-960-2321) and begins at 7 p.m. Doors open at 6 p.m. A social after-party immediately follows the step show at Wasabi Sushi and Bar (100 E. Capitol St., Suite 105, 601-948-8808) in the courtyard. This event is free.
On Saturday, the citywide fundraising project will take place at Freedom Corner in Jackson from 8 to 11 a.m. The campus-community picnic is from 2 to 6 p.m. at the Tougaloo campus at the Coleman Athletic Complex. This picnic will include free health screenings, including dental checks, HIV testing, and glucose, cholesterol and blood-pressure checks.
Tickets for the step show are $10 in advance or $20 at the entrance For more information, visit msgreekweekend.com, or call 601-706-YARD (9273).
More stories by this author
Support our reporting -- Follow the MFP.