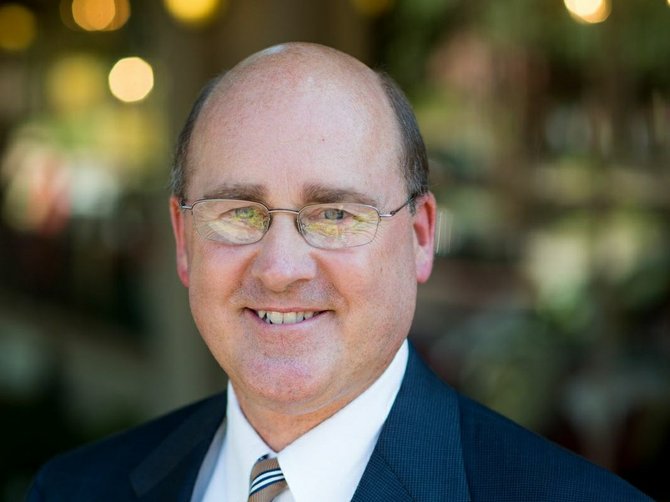 A quick scan of Tony Greer's campaign Facebook page gives a strong sense of where he's coming from, ideologically speaking. Greer, a Clinton and Realtor seeking the Hinds County District 4 seat, has photos of himself posing with fellow Republicans Gov. Phil Bryant, Speaker and fellow Clintonian Philip Gunn, and Rep. Andy Gipson of Braxton.
Greer, 52, also uses the page to criticize decisions of the board's current leadership and their spending decisions, such as in this post from early October: "Today the county wasted $60,000 of your hard earned tax dollars on feel good projects that have little or nothing to do with addressing their court ordered priorities ... Meanwhile, the Raymond Detention Center is falling apart. We are hemorrhaging $$$$$."
The candidate is up against former Hinds County public-works manager James "Lap" Baker, the Democratic nominee in the race. The Jackson Free Press recently caught up to Greer for a telephone interview about his candidacy and thoughts on serving as the sole Republican on the five-member board.
Are you emphasizing transparency because, as the lone Republican on the board, it's unlikely you would be able to push through many big-ticket items?
Here's what I tell people about that: I am the lone Republican running; I fully expect to win the office. I think, at the supervisor level on down to the municipal level, that party politics is not nearly as important as good fiscal management, and good fiscal management takes place in both parties.
I think Democrats and Republicans want the same thing. We're not talking about immigration reform here. We're talking about managing the people's money and prioritizing projects.
For instance, last week, the county squandered $650,000—they bought $8,000 worth of basketball goals and spent $100,000 to give to Jackson for a walking trail for Battlefield Park. You know, there may be some importance to some of those things, but (the county is) also under a court order to make improvements and renovations at the (Raymond) Detention Center. If you were practicing good management of resources, you would have addressed the priority because it was set by the court and then, later, way down the line, looked at recreation opportunities.
From what I have seen, the recommendations coming out of the sheriff's office to the board of supervisors are not being heeded. They're not being listened to. There are ways to save money to get these repairs done and there are also opportunities to get some of these done. You take the sale of the Mississippi Valley Title Building, for instance. Well, there'll be $2.4 million that comes from the sale of that property that could be used in whole or part to address some of the concerns in the detention center in the other (jail housing) pods.
So, how do you see your role on the board?
I think what you'll see from me is someone who'll be able to work with the other supervisors to get things done. I'm very much a conservative. I'll be looking for ways to shine a light on any kind of frivolous spending, and there has been an abundance of that. A lot of wasted money has gone through there, and I'll be trying to ferret that out.
I'll be looking for opportunities to save money in the county, and I think there are plenty of opportunities there. I'll be interested in the service contracts that we have and who's making money off the county, that those are actual arms length transactions as opposed to favoritism of any sort.
I think what the people are looking for is transparency and a change in the perception of how Hinds County is being managed. So I think that I'll be able to work very closely with the other supervisors but at the same time, if I need to, I can bow up and get things done by playing hardball.
More stories by this author
Support our reporting -- Follow the MFP.