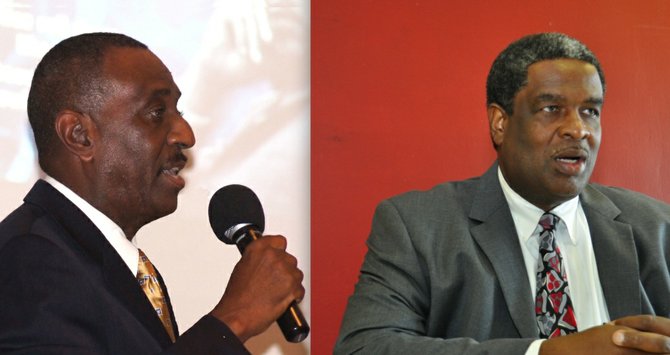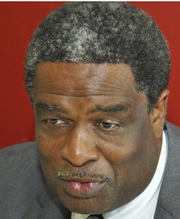 Read an interview with District 2 Hinds County supervisor candidate Darrel McQuirter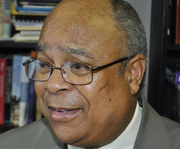 Read an interview with District 4 Hinds County supervisor candidate James "Lap" Baker
In the absence of serious Republican opposition in most corners of Hinds County, Democratic primary battles can often get nasty and divisive. The contest for the safely Democratic District 2 seat is affirming that fact.
Today, Hinds County voters in District 2 and District 4 return to the polls for the second time in as many weeks to select the Democratic candidates who will run in the November general election.
In the waning days of the District 2 primary, supporters of Willie Earl Robinson have beat the drum claiming his opponent, fellow county department director Darrel McQuirter, will actually be a tool of Republican interests.
An analysis of 2011 campaign-finance reports fails to establish any such a pattern, however. Certainly, McQuirter's backers have contributed to Republicans and Democrats in state races as well as nonpartisan judicial races.
The single biggest contribution to McQuirter's $32,960 campaign kitty came from McQuirter and wife, Janice, who have given $7,300 through Oct. 1.
Robinson—who last week received the endorsements of Jackson Mayor Chokwe Lumumba, Bolton Mayor Lawrence Butler and Jackson Ward 2 Councilman Melvin Priester—raised $24,270.37 through Oct. 1, with $7,854.07 of that sum from his own pocket, records show.
About 650 votes separated Robinson and McQuirter, the top vote recipients in the Sept. 24 Democratic primary that featured a total of nine candidates. Asked whether he believed the endorsements would carry him to victory, Robinson told the Jackson Free Press Oct. 3: "I hope they will, and I hope that the residents of Hinds County, as well, support me also. I don't want to be dependent on one entity. I want to be a supervisor for all of Hinds County."
Yet, Robinson has been quiet about his plans for the county. He did not respond to multiple attempts to schedule an interview with the Jackson Free Press prior to the primary, and he was a no-show at a Democratic runoff candidate's forum held at Metrocenter Oct. 3, the day Lumumba made his endorsement announcement.
What the District 4 race lacks in drama, it makes up for in intrigue. That race pits former Hinds County employees James "Lap" Baker against Michael Maldonado.
Baker raised $3,988.87 through Sept. 17. Maldonado collected $1,550 in the same period.
Maldonado supports the long-in-the-works Byram-Clinton Parkway project. "That's an untapped resource right there. We've spent so much money on it, we can't just leave it unfinished," Maldonado said.
He added that he would like to bolster tourism in the county, particularly through promoting the Jackson Zoo, which is in the middle of a battle over its accreditation.
"We don't have any elephants at the zoo. That's a big draw-in factor there," said Maldonado, who once worked at the zoo.
Baker, who retired from the public-works department earlier this year, is also in favor of developing the Byram-Clinton Parkway but does not support new construction for it. Instead, Baker said the parkway should link existing thoroughfares.
"When we did the study for Hinds County, we looked at six corridor alignments. The No. 1 alignment came from (Interstate) 55 on Siwell Road to Davis Road, cut across Davis Road, hooked into Springridge Road and came all the way up. This is an existing thoroughfare so that's less cost—and it went directly into Clinton," Baker explained during a JFP interview in August.
"It could be a viable transportation corridor if it goes back to the original alignment. When you go to open space like that, that takes a lot of space and a lot of money. ... I support the parkway, but I'm not a stern supporter of the current alignment."
The winner of Democratic runoff in District 4 will face Republican Tony Greer in the November general election. Greer has not responded to interview requests from the JFP.
Editor's note: The Jackson Free Press endorsed McQuirter and Baker in the Sept. 24 primary, and reaffirms those endorsements in today's runoff. Read the endorsements here.
More stories by this author
Support our reporting -- Become a JFP VIP.
The news business has changed dramatically in the past year, and we need your help more than ever to keep bringing you important stories about Jackson and the Metro. Become a JFP VIP with an annual membership or you can Sign up as a monthly supporter. Thanks for anything you can do to empower our journalism!