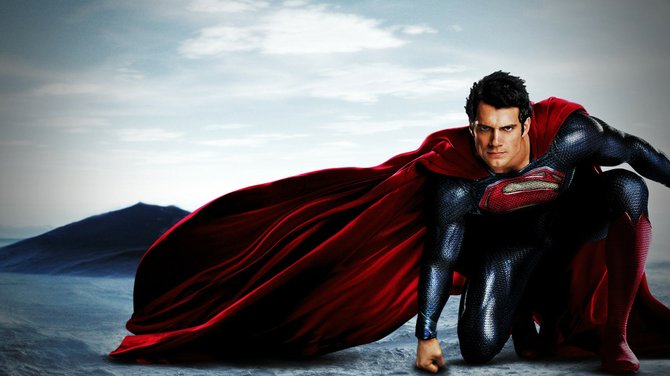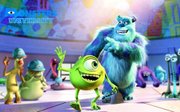 Although you wouldn't know it from the wild fluctuations in hot-cold flashes of rain-sunshine forecasts, the summer blockbuster movie season has officially begun. Last week, "Iron Man 3" opened the gates of a billion dollar line-up of big and bold, bodacious and explosive films. Cleverly molding the Tony Stark/Iron Man character into Robert Downey Jr. (rather than vice versa), "Iron Man 3" took no prisoners at the box office, making bookoo bucks and beating all opening weekend records except for "The Avengers."
So what can you expect for the summer of 2013?   Big budgets? Check.
Special effects? Check.   Star Power? Check.   Super heroes? Check. (You can expect super hero fatigue by the time Labor Day rolls around.)   A few surprises? Absolutely.
After "Iron Man 3," my list of the 10 most anticipated blockbuster 
movies includes:
"Hangover 3": the second film in the franchise cut and pasted the original "Hangover" lock, stock and barrel, but in a new location. It lacked the lusty laughs of the original, and I would have written off a third installment, but for Alan (Zack Galifianakis) singing like an angel at his father's funeral in the trailer. The plot involves the Wolfpack undergoing an intervention mission for Alan and taking him on an epic road trip. Maybe three will be a charm.
In "Now You See Me," an FBI agent and an Interpol detective play cat and mouse with the world's greatest illusionists. The schtick involves daring bank heists during the performances and money flowing like confetti from the rafters. Starring Morgan Freeman, Mark Ruffalo, Jesse Eisenberg, Woody Harrelson, Michael Caine and others, expect some big-time screen magic.
"Man of Steel," directed by Zack Snyder, offers a post-millenium vision of the kid from Krypton who grows up to fly around in tights and a cape. Given the superhero uniform and his sketchy alien status, you can understand why Clark Kent/Kal-El (Henry Cavill) questions his secret superpowers and his purpose. 
In "World War Z, " United Nations employee Gerry Lane (Brad Pitt) leads the charge in a life-and-death global battle to stop the zombie (hence the name "World War Z") pandemic. After micro-viewing Brad Pitt's Chanel No. 5 commercial (and laughing myself silly), I fear a blurring of the zombie line between the hipster hero and the hipster monsters.
"Monsters University" prequels "Monsters, Inc." and tells the story of one-eyed Mike Wazowski and furry blue James P. Sullivan. It's a Pixar picture, and Pixar rocks most of the time.
The Lone Ranger (Armie Hammer) and Tonto (Johnny Depp) ride the silver screen into the movie sunset again. In this big-budget version of "The Lone Ranger," fate and a tight screenplay bring Tonto and the Lone Ranger together to fight greed and corruption. Whoa Tonto!
In "The Wolverine," one of my favorite superheroes (Hugh Jackman) goes to Japan, eats sushi (off screen) and confronts the lethal samurai sword. You can expect Wolverine's steel claws to slash through the baddies.
"Pacific Rim," directed by Guillermo del Toro ("Pans Labyrinth"), is a "Robots v. Monsters" love-letter to Japanese cinema. Think super-niche market for this film, and although I am not a big robot-monster-ravaged-world fan, Del Toro's visual sensibility is unsurpassed. I will be there with 3-D glasses and hot dog.
"Elysium" revolves around an apocalyptic, post-modern world. Set in the year 2159, two classes of people exist. Rich folks live on a man-made space station called Elysium, and the rest of population struggle to survive on a ruined Earth. Max (Matt Damon) wields the hammer of 
vigilante justice. 
Inspired by a true story, "The Butler" tells the story of an African-American man who served as a butler (Forest Whitaker) to eight Presidents in the White House for more than 30 years. This film will be a refreshing change from superheroes and epic battles.
There's no shortage of entertainment at the multiplexes. Kick back, relax for a few hours, munch on heaping handfuls of buttery popcorn and inhale a hot dog or two for a fully balanced movie meal. It will cost you as much as eating at your favorite fine dining restaurant, but it is all part of the blockbuster experience. Mangia, mangia!
More stories by this author
Support our reporting -- Become a JFP VIP.
The news business has changed dramatically in the past year, and we need your help more than ever to keep bringing you important stories about Jackson and the Metro. Become a JFP VIP with an annual membership or you can Sign up as a monthly supporter. Thanks for anything you can do to empower our journalism!