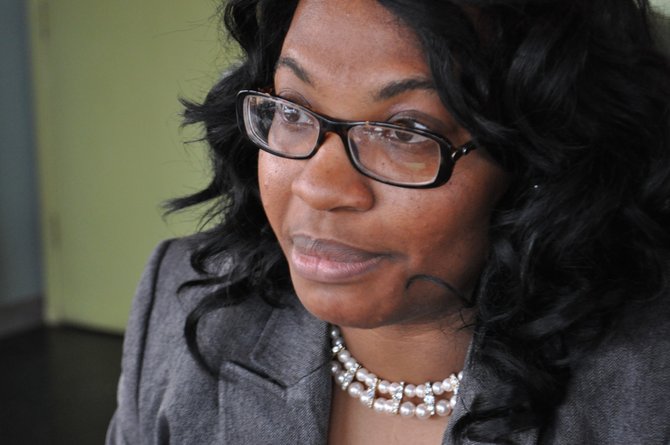 Document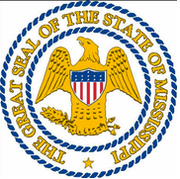 Jackson's slate of candidates for city council could be characterized as a youth movement, and Pam Greer is right in the middle of it.
The 31-year-old bachelorette is a 2004 graduate of Jackson State University, where she earned her degree in marketing. A native of Magnolia, Miss., Greer moved back to Jackson from Chicago in 2009, and she has since worked at a law firm and as a college recruiter while pursuing her master's degree in project management.
She wants to start her own business one day, but for now, she is happy spending her free time working as a community organizer. She has worked on a Stop the Violence campaign by promoting free concerts and motivational speakers in Jackson, and she started a Christmas toy drive to provide gifts for underserved children in and around her neighborhood in Ward 3.
Greer filed to run for the Ward's council set at the last second and has since quit her job to focus on her campaign.
Why are you running for city council?
Here's the thing: When I moved back here in 2010, I was robbed at gunpoint. So at that point, I didn't like how the police department responded. The officers came and the officers were nice, but one of them made a comment that just wasn't so pleasant. So I started doing this Stop the Violence campaign. Then I started with my Christmas toy drive, giving back to those less fortunate.
The way I look at it, if people are desperate enough to rob people at gunpoint, we need to start getting back with school uniforms and starting a GED scholarship, where we let people write in essays, and the best essay will pay for a study guide for the GED test. I was doing all these things, and I was thinking: Why not go ahead and run?
I'm more of a community activist than a politician, but I have worked on a few campaigns, and I feel like I am competent enough to run for office.
How many campaigns have you worked on and for which candidates?
When I lived in Chicago, I worked on three campaigns. Down here I volunteered on a couple more, but I'd really rather not say which ones. You know how sometimes you can work on a campaign and then regret it later?
Sure do.
Well me, too, but I'm grateful because I learned a lot during that process. I had some ideas I thought were good ideas, so I decided I would run and see if I couldn't get it done on my own. That's another reason why I'm running. I figured, you know, let me go ahead and do this. No matter how young you are, you should go for your dreams.
What is the biggest issue facing Ward 3? How will you address it?
I'm not going to beat the street mule too much, because everyone is talking about that. But when I drive around Ward 3, when it comes to little places like (Cups: An Espresso Cafe), we have some things like this. We have some mom-and-pop stores and some cool lunch restaurants, which are great, but we need a variety of other things. When I drive through, I'm not seeing too many family restaurants. We need to see--just to throw something out there--a Chili's or a Walmart.
There's a lot of nightclubs and gas stations, but there aren't enough recreation centers and too many abandoned homes. The streets are bad ... but there are so many other things that are missing. We also need to have something for the youth for Ward 3 to do--more events, more festivals. The Martin Luther King parade is great, but we need more events like that. I look at Fondren and what they have done, and I want that for Ward 3.
What is the biggest issue, in your eyes, facing Jackson and how can we address it?
The downtown area does not look like any downtown that I've ever lived in. I've lived in Chicago, Houston, Cincinnati, Atlanta and New Orleans. Usually you see a variety of businesses like boutiques, restaurants and nail salons. We need to get together and figure out how to promote downtown to businesses, bring back more activity to generate more money for the city. If we can do that, we can get some things done around here. There's money there now, but most of it is tied up in the sewer and road projects.
So how do you promote downtown to these businesses?
Just talking to people in my ward, the business owners are complaining about how high the taxes are, and the homeowners are complaining about their property taxes going up while the value of their homes are going down because there's an abandoned house next door. That's the main issue.
We need to create some time of marketing package to bring businesses to Jackson. We have empty buildings that could be turned into something that is going to get the young people excited, maybe a Dave and Busters or an IMAX theater. These are just suggestions, but you get the point. We already have to drive to Madison and Flowood for a mess of things, so let's get together and figure out if maybe the taxes need to be lowered to get businesses to come back, because that's the biggest problem that I can see.
How can we convince companies to come here?
A company like Dave and Busters should want to come. We have JSU, Millsaps, Tougaloo, Hinds, Antonelli and Virginia Colleges. I almost forgot Belhaven and Mississippi College. That should make an entertainment-based business want to come here by itself. We have college students. College students spend money. I know I did. We need to convince businesses that we have locations for them, a competitive plan that will help them make money, and we need to convince them that Jackson is not a bad place. There is potential here.
Once we get the medical hub going, it will be even better. We need to attract people to Jackson and get them to stay and spend money here, and we can't do that if we don't pursue businesses a little more aggressively. We can't be stubborn and think the old way. We need to think technology--maybe make Jackson a WiFi city.
How can we corral the crime problem?
In order for the city of Jackson to get over the crime issue, people say it's due to a lack of education. Here's my opinion: You have to change the way the people think about snitching. ... We have to change that mind-frame of thinking. Secondly, we have to educate the youth on the cause and effect of violent acts. We have to teach them about choices. We need to add critical thinking into the high-school curriculum. The last thing we have to do is rehabilitate the miscreants. Those are the ones that are causing most of the problems. It's like a revolving door.
I see it all the time in this particular neighborhood I walk through. You got the older guys out on the porch with their beers, teaching the young kids about "the game" and how to make a living without working. But those younger kids aren't going to have it like those older guys did. We need to get the churches and the community leaders together and make a commitment to teaching the youth. Education is important. I believe in it. But there are a lot of people who won't go to college or even high school.
What we need to do is to create a youth program for Ward 3, separate from the mayor's program, and get these students into an intern program so they can find something they enjoy. Who knows, they may end up going to college.
Are you familiar with the incumbent LaRita Cooper-Stokes? How are you different from her?
I'm a people person, and she is, too, but I'm younger. A lot of times I get inbox messages on Facebook and other forms of social media, so I'm a little more accessible, and I think that makes people more comfortable coming to me with their problems. Also with me being younger than her, I feel like I can get the young people involved. That's something that needs to happen in Ward 3.
I am more of a visionary--I see bigger problems that renaming streets, pulling up sagging pants and enforcing a youth curfew. I don't want to force parents to take on their responsibilities; I want to convince them to do it on their own. I would like to diversify Ward 3, and revive it like nearly every other area in the city is getting revived. It's just going to take someone open-minded who is open to change and doesn't mind attending city council meetings. ...
I'm different because I am a thinker who wants to see some serious change. I'm tired of feeling like I live in the slums.
More like this story
More stories by this author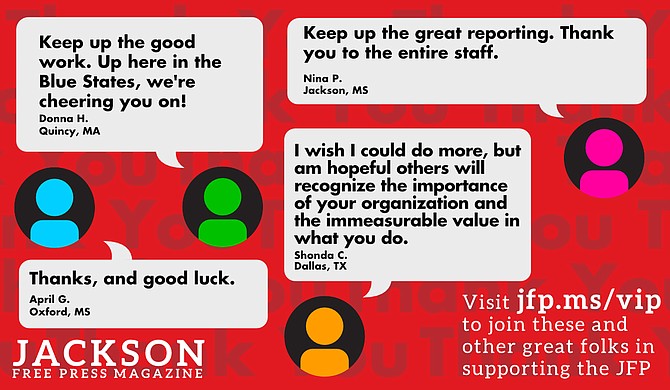 Thanks to all our new JFP VIPs!
COVID-19 has closed down the main sources of the JFP's revenue -- concerts, festivals, fundraisers, restaurants and bars. If everyone reading this article gives $5 or more, we should be able to continue publishing through the crisis. Please pay what you can to keep us reporting and publishing.