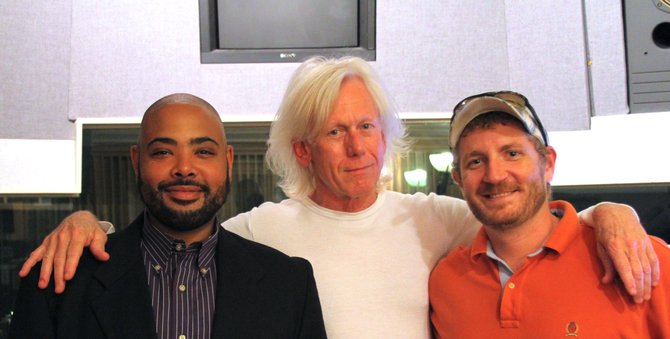 The other night I went to Time Out Sports Cafe (6270 Old Canton Road, 601-978-1839) and ran into a long-lost friend, Ryan Montgomery. Some of you may know Ryan as his alter ego, Unkl Ryan, Mississippi native and international DJ. He invited to me to see what's going on at Terminal Recording Studios, his new home since moving back to Jackson, and I jumped at the offer.
When I walked into the studio the next day, I was astounded. Here was a studio I had vaguely heard of, yet the walls were covered with accolades and awards. Terminal Studios has won Grammys for its work with Stevie Wonder, Mississippi rapper David Banner, gospel act The Williams Brothers and the Coen Brothers movie, "Oh Brother, Where Art Thou?" It is also the home of gospel record label Blackberry Records, where many southern acts such as The Canton Spirituals made award-winning records.
Singer/songwriter/composer Randy Everett started Terminal Studios in 1986 near the Jackson International Airport (hence the name). In 1995, Everett built his new recording studio in Ridgeland, which has turned into a multi-media studio. Not only does this studio have state-of-the-art recording equipment; it also has its own videographer, studio recording engineers, legal advisers and photographers, not to mention management and booking agents.
While bands nowadays have found a way to make independent records using computers and other devices, Everett and his team have built a studio that easily competes with big-time recording studios in cities such as Atlanta, Nashville and New Orleans. Everett, along with partners Kamel King from Jackson, and Ryan Montgomery, works mainly with musicians, but the studio has also caught the attention of popular TV shows and regional companies for actors and actresses to do voiceover work.
"People definitely don't need to travel out of state to get a state-of-the-art record. You don't even need to leave the city because we are right here," King says.
Montgomery says everyone who walks through the doors of Terminal Studios is taken care of like family: "We take great pride in making sure our clients are happy, and we treat everyone as an artist. We make them feel at home."
I encourage bands looking to recording new albums or songs to check out Terminal Studios. The staff is knowledgeable, making sure sessions run smoothly, and will give you a positive experience and a great-sounding product.
If you are interested in setting up an appointment at Terminal Studios (370 Towne Center Blvd., Ridgeland, 601-977-9463), call Kamel King at 601-977-9463 or email him at [email protected] You can also check out Terminal Studios' website to book a session, or learn more about the Artist Development Program.
More stories by this author
Support our reporting -- Follow the MFP.