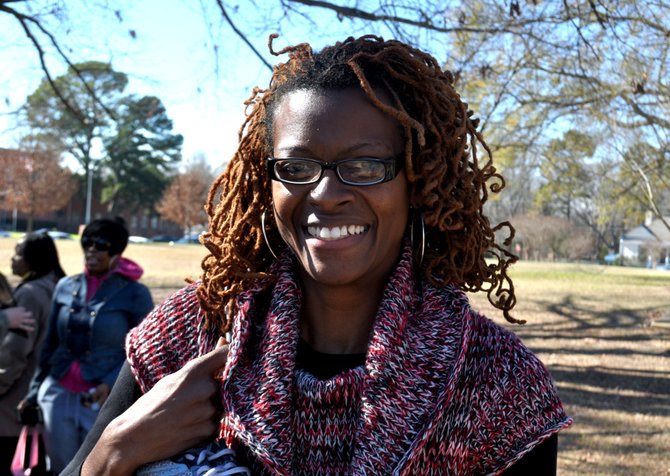 Nine people want to fill the Mississippi Senate seat vacated by the recent death of Alice Harden.
Broadly, two issues will dominate the session—education and health care. Specifically, the issues are a renewed push to establish charter schools in Mississippi and whether to expand the state's Medicaid program to qualify for billions of dollars in federal health-care funds.
In District 28, which consists of west-central Jackson including Jackson State University and part of the U.S. 80 corridor, jobs and economic development are other key areas that have the candidates' attention.
Senate 28: Meet the Men
Here are snapshots of the four women who are in the race. Next week, we'll profile the male candidates.
Cindy Ayers-Elliot, farmer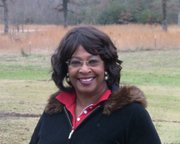 Two years ago, Cindy Ayers-Elliot became a farmer. At her 68-acre farm, she raises goats for meat and, depending on the season, vegetables under the auspices of her company Foot Print Farms LLC.
For Ayers-Elliot, everything goes back to the land, and she wants fellow Jacksonians to farm their backyards for economic empowerment and improve their family's health.
"Prevention is the key. A lot of it ties back to your diet," Ayers-Elliot said.
That's why she supports expanding Medicaid, which is one of the key issues with which lawmakers will grapple.
Covering more people under Medicaid would save the state money in the long run because fewer people will rely on expensive emergency room visits as the primary form of health care, which is costly for hospitals and taxpayers, she said.
Ayers-Elliot, a former assistant to state Treasurer Marshall Bennett, ran unsuccessfully to replace Bennett in the 2000 Democratic primary.
She is noncommittal on which way she would vote on a charter-school bill, saying she would have to look at any legislation that comes before the chamber. She said: "I believe in improving what you have. I don't think you put another layer on top of it."
Tamarra Grace Butler, health educator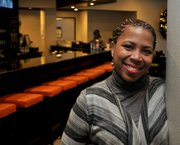 Having worked for four years as an assistant to Lt. Gov. Amy Tuck, Tamarra Butler is confident that she knows her way around the Senate. Butler, said she wants to take her practical experience working on political campaigns and in government to build on Harden's legacy of championing public education and supporting workers' rights.
A resident of the Washington Addition community, Butler believes improving the relationship between Jackson Public Schools and the Legislature, as well as working to attract and retain Mississippi teachers by increasing their salaries, is critical.
"We lose teachers to surrounding states because of the pay," she said.
Butler also said she would have to look at the particulars of any charter school bill before deciding whether she would vote yes, but said she also believes in keeping public money in public schools.
A community health adviser for the American Cancer Society, Butler focuses on promoting cancer prevention in minority communities. She said her work has demonstrated the need for the state to expand Medicaid under the federal health-care law known as the Affordable Care Act.
Butler also wants to work on economic development along U.S. Highway 80, and is encouraged by the city's decision to relocate offices and services in Metrocenter Mall.
"The district needs more businesses that will come in and be able to hire the people that live in this district," Butler said. "If people have jobs in the area, then they'll tend to spend that money in the area."
Cassandra Welchlin, policy consultant
Cassandra Welchlin is running—and walking—for state Senate.
Welchlin, a Jackson native and 10-year resident of the district, kicked off her campaign on Jan. 7 with a 100-mile walk through the district and a promise to walk the territory and knock on the doors of would-be constituents every day until the special election.
Welchlin opposes charter schools and supports Medicaid expansion. She works with the Mississippi Low-Income Child-care Initiative, and believes that Medicaid would help more low-income families get health-care services they need.
The candidate also believes that citizens of her district could also benefit from the 9,000 Medicaid expected might create. She can't say charter schools would have the same benefits, however.
"Charter schools would hurt the district," she said, adding that she's concerned about tax money following the child to charter schools, which don't have to meet the same teacher certification requirements as public schools.
"Why are we taking about charter schools when we are not funding our public-school system?" she asked.
Kathy Sykes, organizer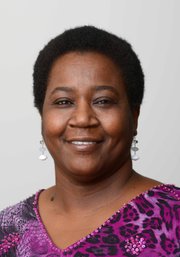 Kathy Sykes has what her boss, Bill Chandler of the Mississippi Immigrant Rights Alliance, calls "movement experience." Sykes, MIRA's lead organizer, has worked with the Mississippi Poultry Workers' Center in Morton as a liaison between black and Latino factory workers as well as the Jackson branch of the NAACP.
Sykes, who hopes to continue Sen. Harden's activism--she led a teacher's strike in 1985--opposes anti-immigration efforts, anti-reproductive-rights legislation and charter schools.
"It will drain funds from public schools," said Sykes about charter schools. She favors specialized public schools such as science and math academies over charters.
"The schools are already doing a lot with a little, and they would have to do more with less if we allow the passage of charter schools."
Sykes also wants to expand Medicaid, which she believes would benefit hospitals and community health centers in District 28.
"That's an investment in the people of Mississippi, just like we invested in the Nissan and Toyota plants because they were going to bring jobs here," Sykes said.
"We are investing in the health of Mississippians so that we will improve our health care, longevity and our productivity, and Mississippians are worth it."
Comment at www.jfp.ms. Email R.L. Nave at [email protected].
More stories by this author
Support our reporting -- Follow the MFP.