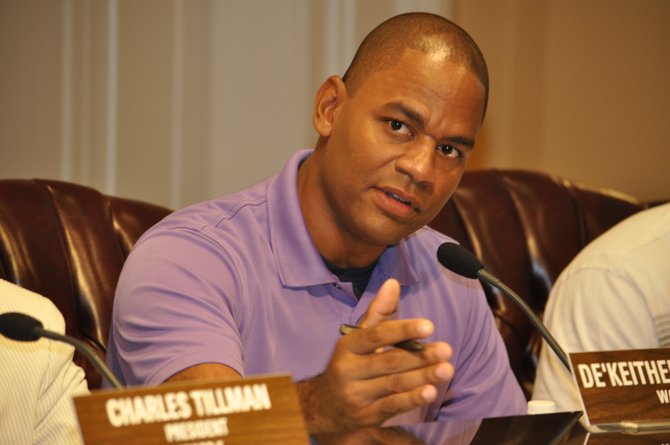 In presenting his first budget to the city, Jackson Mayor Chokwe Lumumba banked on Jacksonians to understand that money doesn't grow on trees.
Through the first few days of grilling from Jackson's City Council, it's so far, so good for the mayor's budget proposal. At least by the time of this writing, Lumumba's department heads have, one after another, made their presentations to the council without incident. They outlined the progress—or lack of progress—of the past year, each explaining why their bottom lines are what they are.
"I've been pleasantly surprised by the whole process," Councilman De'Keither Stamps, Ward 4, said. "I had never seen (City Director of Public Works) Dan Gaillet give a presentation before, and he knocked it out of the park. The mayor's office has presented a solid budget, and I think the other members are on board."
That everyone seems to be in agreement to this point may surprise some, considering the mayor's proposed budget includes steep rate increases for water and sewer services for Jackson residents and businesses, and expands funding for nearly every city-services department. Even Quentin Whitwell, Ward 1, a Republican opposed to tax increases, said he realizes the city must do something.
Document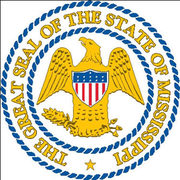 "I think we need to have bigger conversation about the water and sewer structure in the metro area," Whitwell said. "Ultimately, bigger decisions have to be made. I applaud the mayor for recognizing that we can't keep doing the same thing and expect different results. So, right now, I'm in one of those postures where I'm just analyzing the facts and asking questions, and we'll see where we go from there."
Under the plan, the city will raise rates on sewer bills, effectively doubling them, and water bills would rise around $6 on average, from $15 to $21, said City Finance Department spokesman Rick Hill. Hill estimated that the increase will produce a little more than $30 million in additional revenue for the city.
In addition, Lumumba said 5.53 mills originally set to go to JPS would not be used by the schools, and instead account for an additional $6.4 million to help the city balance its budget. JPS officials could not be reached for comment, but the school district sued the city of Jackson last year over a millage dispute, saying they were being underfunded, and won.
The additional money in this year's budget, some $150 million more than last year, will begin to fund projects meant to resolve the city's various challenges, including the $400 million consent decree from the U.S. Environmental Protection Agency. The city must include the decrees' mandates in its budgets until the last debts are paid. Rebuilding and repairing other crumbling infrastructure, including roads, are in addition to the city's regular expenses and duties, such as fire and police protection.
"I have to be brutally honest about the state of our beloved city and what must be done to make our city the place we all know it can be," Lumumba said during his budget presentation before the city council.
"This budget includes some solutions that clearly are not going to be popular—I can tell by the looks on your faces—but they are necessary."
The mayor's budget increases a handful of departments by a small percentage, but, under the plan, the Public Works Department would grow by a whopping $22 million to $398 million, which represents roughly 76 percent of a $29,386,861 increase in city spending over the 2013 fiscal year.
If that number sounds high, it's because, comparatively, it is.
Several city departments could see cuts in funding: parks and recreation is scheduled to see a cut of around $124,000; public safety will lose $1.8 million; and fire safety will lose $4.2 million. Constituency services, which connects Jackson residents with city services, is moving under administration.
The mayor's budget increases funds for employee benefits, cultural services, personnel, planning and development.
City Council Budget Committee Chairman Tony Yarber, Ward 6, applauded when Lumumba said he would put more funds toward fixing Jackson's drainage, about which the city receives one complaint a day, the mayor said.
For anyone who followed the mayoral campaign, Lumumba's message—that he's not kicking the can down the road to meet the city's challenges—is predictable. Raising water and sewer bills, on the other hand, was a break from Lumumba's position of making sure the burden of paying for a big government-spending increase didn't reach the wallets of Jackson residents.
"I was almost speechless," Yarber said. "Just to hear the resolve in his voice, and especially knowing that he has always been a champion of being sure that people wouldn't have to endure hardships that was placed on them by the government. To hear him understand that the people and the municipal government, they need each other, and articulate it the way he did. ... was impressive."
The city council continued to hold hearings into this week, ahead of a Sept. 5 meeting at 6 p.m. The council will hear from the public at that time, Yarber said.
The council is scheduled to approve a budget, adjusted or not, by Sept. 15.
More stories by this author
Support our reporting -- Become a JFP VIP.
The news business has changed dramatically in the past year, and we need your help more than ever to keep bringing you important stories about Jackson and the Metro. Become a JFP VIP with an annual membership or you can Sign up as a monthly supporter. Thanks for anything you can do to empower our journalism!