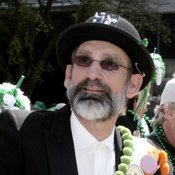 We were all sorry to hear about Hal. You must really appreciate getting to spend that time working with your brother for the past 28 years.
Well, Hal and I first started working together, long before Hal and Mal's, in 1976 when we were in New Orleans at the Bourbon Orleans Hotel. I got the assistant general manager job, and the first person I hired was Hal. We ended up hiring five or six of our running buddies, and we had an apartment on Royal. ... Before that, we were in competition in the hotel business in Hattiesburg. In 1974, he was the assistant manager at the Holiday Inn, and I was the assistant manager at the Ramada Inn in Hattiesburg. That's when he and I realized we were in the same industry, and we needed to open our own place and got the concept for the restaurant.
How did you end up in the old train depot on Commerce Street?
The first place we wanted to open in was this old florist shop at the corner of Lamar and Amite Street. You're too young to remember, but there used to be this great old building that had a florist in it, and it had this giant greenhouse attached to it in the back, right down the street from the Greyhound station. I got the lease in 1983 when Hal was still down in Columbus working in the oil industry. That's where he met Ann, the love of his life. She was working in a boot store, and he went in to get a pair of cowboy boots. It's a sweet story, and she tells it well.
Anyway, me and these three guys opened up a place in the warehouse after the old Lamar Theater closed. One of my partners was running that place. It was kind of a live music and nightclub place. I went in with him and opened two nights a week. On Wednesday nights we had (25 cent) beers and a DJ, and on Saturday nights we had $5 all-you-can-drink and a black show-band. That place exploded. We had lines five blocks down the street. Then they raised the drinking age to 21, and it was like, "Oh sh*t." We closed down almost immediately. I turned to my two partners and said, "Alright guys, do you have any idea what we're going to do now?" They didn't. So I offered to take the lease over and pay all the bills, and they agreed.
I called Hal and said, "OK, I've got the building in downtown Jackson. Let's do that thing we've been talking about for 10 years." He moved up here and got a job at Paul's Restaurant out on Highway 80. He would work at night, and during the day, we would work on the building. We painted the walls and put up our signs, artwork and posters. It wasn't until '85 that we got it open.
How did you guys shape the restaurant into what it became?
I mean, that was the plan. We spent our early careers working toward this, and we did it very deliberately. We had talked about it forever. We would be in New Orleans at Pascal Manali's restaurant and say, "OK, our oyster bar is going to look like this." We would go catch live music at Tipitinas and say "... and our place for live music is going to look like this." When I got the lease on that building (on Commerce Street), I knew that was going to be the building. It took some orchestration, but finally, by '85, we had the people and pieces together. The day we opened the door, it was like it had been there for 25 years, because for us it had been.
My mom died when I was three, and Hal was five, so we were raised by her parents. Our grandfather, Malcolm Stewart, was the health inspector for restaurants, hotels and delis from Hattiesburg to the Gulf Coast. He would take us with him to the California Sandwich Shop and drop us off there while he went around doing his inspections. Hal and I would watch the trains and hang out with the Greek family that ran the restaurant. It was subliminal back then, but it was cool hanging out and being behind the scenes.
My grandmother on the other side, my dad's mother, who raised my dad and his brother as a single parent, took in borders and cooked for them. She also collected the phone bills for the community in Wiggins. ... She had these two single men, her brother and a border, and two sons, so she had to be a great cook. She was a magnificent cook. She would make bread pudding, soups, gumbos and roast. You know, basic, fundamental things.
There's no telling how many people can say this, but I basically grew up in that place. My parents had been hanging out there before I was born. How did it become the unofficially official gathering place for downtown Jackson?
That's what it was always designed to be. We were clear about what we were opening. I had been in Jackson running George Street, I had worked at the Pyramid and Skid Marks and Honkey Tonks. I had been working since '79 booking bands, and I had already started the (St. Paddy's Day) parade. I was working on Wellsfest and Jubilee Jam. I was up to my ears in this music scene in Jackson. I knew what the market was. We just plugged into what we knew and what we sensed that Jackson needed. It was so easy because we knew what we were going to serve; we knew what we were going to be.
It was always designed to be a community-gathering place. We were the first public place that opened its doors up to everything. The first thing we did was the fundraiser for the University Press. We did Hearts Against Aids. The way we looked at it, the more you give, the more you get. We'll just give it away, and we'll get it back in some way. We had family recipes that we'd been working on all our lives, like the gumbo and red beans and rice. We already knew.
When we opened, there was SEC football in Jackson, and great music was always coming through town. We'd have Marcia Ball and LSU versus Ole Miss one weekend, then Junior Walker and the Allstars and Alabama and Mississippi State the next. We immediately started booking these big bands. We had Albert King and The Temptations, Delbert McClinton and Tyrone Davis. The town was starved for a place that had good family cooking. You could bring the kids. We had an oyster bar, and we were raising money for every non-profit in the city. We had a Mardi Gras Ball every year. It was a culmination of a career we had already kind of formed in our heads.
It worked, too. We had remarkable success from the first day. We opened it with money out of our pockets, so we had no debt. Everything in there was stuff I had collected that was just sitting in storage. I can walk you though the restaurant today and point to everything and tell you exactly where it came from. The tables came from Mr. Gatti's Pizza. I did a consulting gig for them and they couldn't afford to pay me so I took the tables in a trade. It was one poster here, one autographed picture there, one barstool at a time. It was an incredibly slow accumulation of things to stock a restaurant and bar.
When did you decide to step away and get into the public sector?
I left and took a job at the (Mississippi) Arts Commission in 2005, right after Katrina. I wanted to have influence over the arts in south Mississippi as it recovered from the storm, because that's where we are from. The way I tell it, I had this concern that the lower six counties wouldn't be able to come back the way it was before. I've been in government ever since.
The plan was that Hal would run the restaurant. It's what he wanted to do. ... It really worked out for Hal to take over the restaurant and bring his kids in and do what he wanted to do with it. The past seven or eight, really the last 10 years were his. We were still working together. He owned his part, and I owned my part. He would call me a couple times a week to talk shop. I still eat lunch there about three days a week. It wasn't as if I just went to work for the state and never had anything to do with the business.
He was gruff, but I never heard Hal complain about his work. Do you think he was happy running the restaurant for so long?
I think he was incredibly happy. He put on this facade of being grumpy and crotchety, but that was his M.O. I think he loved it. It was not always easy. We had some glory days before the casinos. Then we lost SEC football, the economy went south, and people started leaving downtown Jackson at a rate of almost 1,000-a-year. From '85 through the mid '90s we had these incredible days of fast business, and we made really good money. We were able to expand the red room and built the courtyard, developed the building and had people renting apartments from us upstairs. We had that.
We went through some really hard times, too. ... We missed on the microbrewery. We opened it up 10 years too soon and ended up closing it down four years before the craft-beer boom hit. But we were always trying stuff and always experimenting. We tried Soulshine Pizza, and at one point, opened up a disco in the red room. We lost the bands to the casinos, and we never saw yet the return of those mid-'80s to mid-'90s numbers.
Today it's beginning to circle back around, and we're beginning to feel a little bit better footing. The downtown revitalization is coming around. If they can ever get the Old Capitol Green project off the ground it would be great for us. The way we look at it, every time someone moves into an apartment downtown, our chance of survival increases.
I have to ask. Have you thought about the future of the restaurant?
It's nothing I have formulated, yet. I have certainly thought about it, but it's not the most important thing on my mind. ... We are going to keep it open and see how that all plays out. It supports a lot of people, and we have employees and friends that have worked there 10, 15, 20 years, people who have been with us since the beginning. There's been no conversation about closing it. In fact, I'm more interested in keeping it open now than I was 2 years ago. I told Hal, "We'll keep it open as long as you wanna do this. I mean, you're 64 and this is a young man's game."
He was working 12 to 15 hours, six days a week. I told him, "If you get tired of this, just tell me, and we'll do something else together."
He said, "Oh hell. I don't wanna do anything else. I'm good at this."
I told him I supported him.
I really appreciate you taking some time to talk to me about your brother.
Hal was the rock, and I was the roll. His passing has touched an incredible nerve with a huge population of people who recognize a couple of things: One, they recognize the hard-working, steady guy, sort of unsung hero in this story; two, they recognize the love and the partnership of a set of brothers who supported and worked hand-in-hand to achieve the American dream.
I get called Hal five times a day, and he got called Malcolm five times a day, and it's always been that way. People ask me, "Don't you get sick of it?"
No. It's a compliment. It means they recognize the brand. They recognize your success. I'm both: I'm Hal and Mal, now more than ever. This amazing response to Hal's passing--it's about a couple of brothers with an original idea who worked their tails off ... and one more than the other. It's about a guy who had a big heart who quietly helped a lot of people.
People think they know a little bit about me and think I'm real complex with a lot of gears, but when you break my brother's life down--and we don't have enough time to do that here--he was a very diverse, very complicated, great guy who got up every morning and did one thing and did it very well.
I'll say this, and then I'll shut up. When the old Sun 'n' Sand closed, a bunch of us went down there to have the last drinks before they closed it for good. We were down there in this booth, and there were a couple of drunks sitting at the other end of the bar. One of them gets up and meanders over to the table, and he points and me and says, "Hey! I know you. You're one of those sumbitches!"
I was, and so was Hal.
More like this story
More stories by this author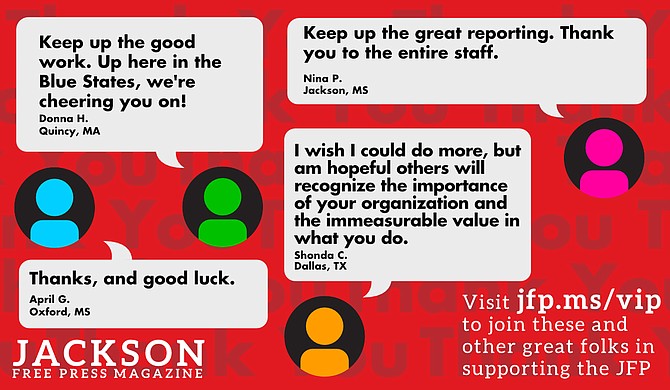 Thanks to all our new JFP VIPs!
COVID-19 has closed down the main sources of the JFP's revenue -- concerts, festivals, fundraisers, restaurants and bars. If everyone reading this article gives $5 or more, we should be able to continue publishing through the crisis. Please pay what you can to keep us reporting and publishing.