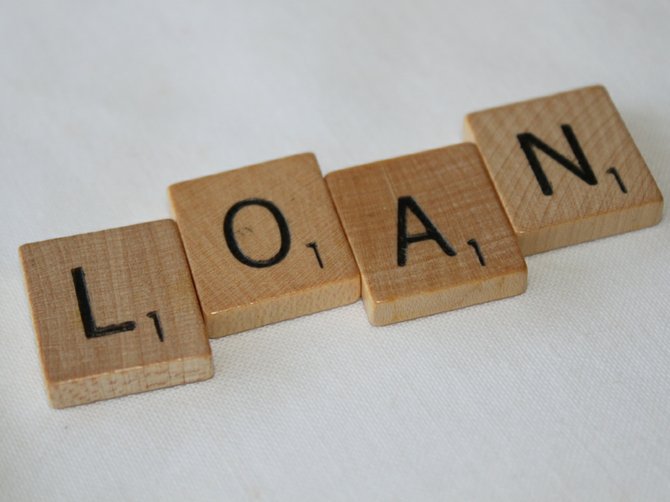 Jackson Top 10 Best Place to Retire
U.S. News and World Report named Jackson one of the 10 best places to retire on less than $40,000 per year.
The report analyzed low housing costs and amenities for seniors, such as major medical facilities, services, colleges and cultural and outdoor activities.
"We are very pleased to be highlighted in this report," Mayor Harvey Johnson, Jr. stated in a release. "Jackson is steadily being recognized across the nation as a wonderful place to do business, to work, live and even retire. My administration remains focused on providing innovative and consistent services that enhance the lives of our senior citizens and we are proud to be recognized for our efforts."
The other cities on the list were Albuquerque, N.M., Augusta, Ga., Columbia, S.C., Knoxville, Tenn., Little Rock, Ark., Louisville, Ky., Pittsburgh, Pa., St. Louis, Mo. and San Antonio, Texas.
SBA Loans Down in 2012
Mississippi's share of U.S. Small Business Administration loans was at its lowest in four years in fiscal year 2012.
Small businesses in the state received 442 SBA loans totaling $132.4 million. That's the fewest number of loans since 2000, down from 749 in 2011 and 1,138 in 2010. The total amount was the least since 2008 and the fourth lowest total since 2002.
Meanwhile, the national total of SBA loans was $30.25 billion, the second highest total ever. That money was spread across 53,848 loans.
The state's average loan total was less than half that of the national average. In Mississippi, the average SBA loan was $299,674.66. Nationally, the average loan was $603,550.73.
Janita Stewart, district director of the SBA in Mississippi, stated in a release that even though loan totals in the state were low in the last year, lending still remains strong. She said the program picked up nine new lenders during the year, signaling positive growth in the loan industry.
"This is extremely significant for small businesses in our state," Stewart stated in the release. "These loans enabled Mississippi small business owners to obtain financing to help them create or retain an estimated 3,755 jobs. Overall, the pace of SBA loan-making is a healthy sign for the economy and the credit markets, and is one of the foundations for ensuring the availability of financing to small businesses trying to establish themselves, grow, and create new jobs."
The top five Mississippi-based SBA lenders in terms of volume for the year were Community Bank of Mississippi, First Financial Bank, Trustmark National Bank, Covington County Bank and Peoples Bank. The top five lenders in terms of dollars for the year were Community Bank, BizCapital BIDCO II, LLC, First Financial Bank, Trustmark National Bank and M & F Bank.
Rankin led all counties with $11.01 million in loans. Banks loaned out just over $9 million in Madison and SBA loans in Hinds totaled $7.54 million.
Covington led all counties in total number of loans at 59.
Restaurant Opens for Good Cause
Izzo's Illegal Burrito is using its grand opening to help raise money for the Blair E. Batson Children's Hospital.
The Baton Rouge, La.-based, "fast-casual" Mexican restaurant will host a grand opening celebration at its new location off of Lakeland Drive in Flowood Saturday, Oct. 17. During the event, patients from the hospital will get to roll their own burritos behind the counter.
Izzo's Illegal Burrito will donate 25 percent of the proceeds to the Blair E. Batson Hospital.
"At Izzo's Illegal Burrito we believe that the children are our future and they will remain at the forefront of our campaign. We are proud to be able to give back to them and will continue to look for more opportunities like this in the future," co-founder Gary Kovacs stated in a release. "The people of Flowood have been so welcoming and Izzo's is excited to be a permanent part of this community."
A ribbon cutting will precede the celebration on Friday. Saturday's fundraising event will last from 11 a.m. to 10 p.m.
Rural Schools Getting Better Internet Access
Connect2Compete, a national nonprofit focused on bringing technology to those who struggle to afford it, has teamed with the Delta Regional Authority to offer reduced-cost broadband internet, affordable computers and free digital literacy training to 45 schools, including 10 in Mississippi.
To qualify for the pilot program and receive affordable computers, families must have a student enrolled in the National Free School Lunch Program, and must have a current subscription to a broadband internet service to receive the discounted price. C2C will offer free technology literacy courses and resources online to the public.
"Once considered a luxury, owning a computer and an Internet connection have become absolutely essential to getting a job, succeeding in school and participating in today's society," C2C CEO Zach Leverenz stated in a press release. "Low-income and minority Americans--whether in urban or rural settings--disproportionately find themselves on the wrong side of the digital divide, excluded from the $8 trillion digital economy and all of its benefits. C2C works to close that divide."
Only 54 percent of schools in the Delta region of Arkansas, Louisiana and Mississippi operate a website, compared to the national average of 62 percent. C2C says there is also a disparity in the cost of Internet access in rural and urban areas.
"We know now more than ever that a more connected Delta region is a more productive Delta region," Chris Masingill, federal co-chairman of the Delta Regional Authority, stated in the release. "Broadband availability in our communities connects our people to increased educational and professional opportunities and creates jobs in the region. Today's announcement is a commitment to bridging the digital divide, and I look forward to the work that Connect2Compete will do in our part of the world."
Bryant Ushers in Dennen Steel
Gov. Phil Bryant helped welcome Dennen Steel Corp.'s new 50,000-square-foot manufacturing facility at the Yellow Creek Port in Iuka.
The $7.4 million investment is creating 50 new jobs for the area.
Dennen Steel, a Grand Rapids, Mich.-based manufacturer of steel products, will purchase large master coils from steel mill producers and process the steel into precision stamping and fabricated metal parts at the plant.
Mississippi Development Authority worked with the company and local officials to help improve infrastructure to make way for the plant.
More stories by this author
Like independent media outlets around the world, the Jackson Free Press works hard to produce important content on a limited budget. We'd love your help! Become a JFP VIP member today and/or donate to our journalism fund. Thanks for considering a JFP VIP membership or one-time support.