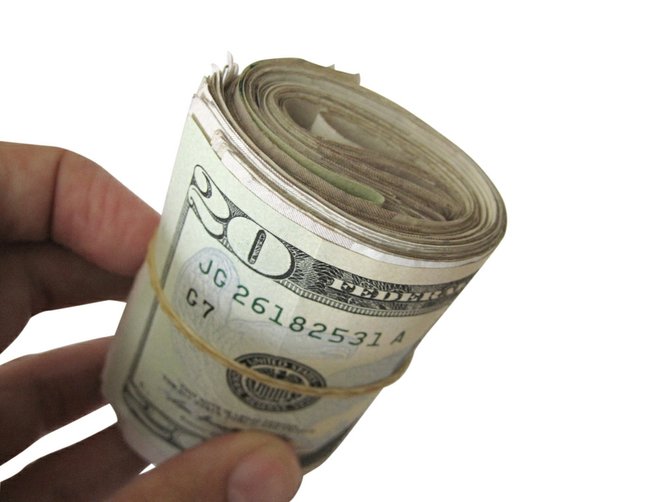 Mississippi Gov. Phil Bryant, Lt. Gov. Tate Reeves and the lobbying firm of former Gov. Haley Barbour have all benefitted from political donations from imaging giant Xerox, which holds the contract to manage the state's controversial e-Childcare payment and tracking system.
In September, the state agency that oversees several programs for low-income families, including the federal child-care subsidy, or certificate, program installed biometric finger scanners at 20 child-care centers in the Jackson metro.
In order for the centers to get reimbursed by the state, parents and guardians must scan his or her finger when picking up or dropping off their child.
DHS' move prompted a firestorm of complaints from child center directors who say the new system is wrought with problems and raises concerns about personal information security and privacy.
"It's a headache, constant monitoring. You don't have time to do anything but monitor and make sure everyone is signed in," Shirley Hampton, co-owner of Jamboree Child Development Center in Jackson, said last week.
The switch also raised questions from Hampton and other providers about why DHS moved away from its previous computer system, implemented only in February 2012.
Jill Dent, director of DHS' office for children and youth, told the Jackson Free Press that the agency is introducing new technology in phases that will help pare down the list of more than 8,000 children waiting for subsidy assistance.
Dent added that the agency is sensitive to concerns of parents and providers and stressed that the agency will not be capturing information about parents DHS doesn't already have in its databases.
"We're not putting it out for the public to see. It's going to be very confidential and nobody's going to be able to see that," Dent said.
Xerox sent a letter to child-care providers in late July announcing the new child-care time and attendance program. The letter states that the new program requires the installation of new equipment, which comes at no cost to the provider. Also included in the 15-page packet were a provider agreement, a federal W-9 request for taxpayer-identification number form and a settlement authorization form. The settlement authorization form asks for providers' banking account and bank routing numbers in order to get paid. Dent said child-care providers had been clamoring for the state to offer direct deposit.
"Xerox is a national company and does a lot of corporate business. They are very careful," Dent told the JFP in response to providers' worries about being forced to give their bank information to Xerox.
Over the years, Xerox and its subsidiary, Affiliated Computer Systems, have banked millions of dollars in state contracts, including the agreement to manage the finger scanner program. An acquisition approval form dated Oct. 6, 2011, shows a contract between DHS and ACS that includes $1.7 million for 1,815 finger scanners and VeriFone machines that resemble credit-card readers, and another $12.8 million to service the equipment until 2017.
In February 2011, the state of Mississippi contracted with ACS to handle the state's EBT payments and child-support enforcement. According to an acquisition form received Feb. 8, 2011, DHS, which also oversees child support collections, would also pay ACS up to $13.1 million over a five-year period, through January 2016.
In all, since 2009, ACS has gotten approximately $23 million to administer Mississippi programs for the departments of revenue, transportation, human services as well as the Mississippi Tax Commission, according to state records. Meanwhile, $6.8 million has been paid to various Xerox vendors in the same period, records show.
Based in Norwalk, Conn., Xerox holds the contracts to manage child-care tracking in 11 states, including Colorado, Indiana, Oklahoma, Louisiana, Texas, Virginia, Ohio, New Jersey, North Carolina, Alabama and Mississippi.
"(E)ChildCare is saving states significant amounts of money by improving accuracy of attendance tracking and reducing inadvertent overpayments," Xerox spokeswoman Jennifer A. Wasmer wrote in an email.
Wasmer cites Oklahoma, where taxpayers have saved $120 million since November 2003 by switching to Xerox's management system.
Revenues from local and state contracts represent a substantial portion of Xerox's annual revenues of $23 billion. To earn its government contracts, ACS has spent $3 million on lobbying and $7.1 million in direct contributions since 1990.
Xerox has given $1.5 million in direct political contributions and spent $12.4 million lobbying since 1990.
Of the lobbying firms ACS hired, $1.2 million since 2004 has gone to BGR Group, the government-affairs consulting and lobbying firm of which former Gov. Haley Barbour is a founder and partner. BGR stands for Barbour, Griffith and Rogers.
The companies seem especially interested in Mississippi. In 2011, Xerox's corporate political action committee donated $5,000 and $2,500 to the election campaigns of then-Lt. Gov. Phil Bryant and then-Treasurer Tate Reeves, respectively--two of the few state-level candidates to whom Xerox gave donations last year. David McMillin, a pricing and contracts consultant for Xerox, also gave $1,000 to Bryant, who now as governor has purview over state agencies.
DHS will hold a public hearing on the e-Childcare finger scanners on Oct. 10 to gather comments.
More stories by this author
Support our reporting -- Follow the MFP.