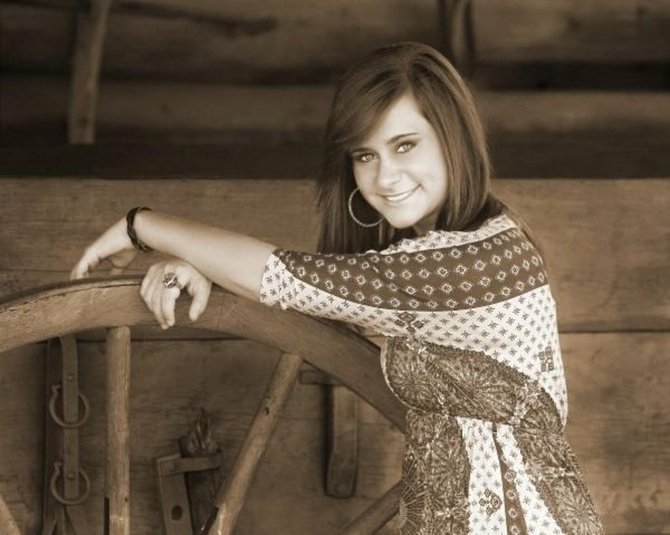 Holy macanoli! That's how I would describe watching Skylar Laine, 18, perform on "American Idol." Her mother, Mary Harden, says that growing up Skylar reminded her of the spirited television character Punky Brewster. At age 5, when she first performed at the Mississippi State Fair (she placed second out of seven), people noticed her stage presence.
"She just gave it her all ... full of fire ... always a ball of energy. Just what you see on stage is what she was and what she always has been," Harden said.
Growing up in Brandon, Laine performed with the Mississippi Showstoppers as a child and attended a summer performance program on scholarship at the Berklee College of Music in Boston.
The Harden family owns a Jackson eatery, The Beatty Street Grocery, which has been in the family for more than 70 years. The store gets visitors from all over including St. Louis, Atlanta, Arkansas and Washington, D.C.
"I get to watch her do something that I would have loved to be able to do, but it's just a joy watching her be able to do it," she said.
Laine, the petite firecracker, born Skylar Laine Harden, placed in the top 5 during Season 11 of "American Idol." For her audition in Houston, Texas, she sang "Hell on Heels" by Pistol Annies, which impressed the judges and got her a ticket to Hollywood.
With various avenues available to pursue a music career, Laine chose "Idol" because the timing was right. "I always wanted to try out, but there was always something in the way. ... I was about to start nursing school, and I said, 'Why not?'" Laine said.
Laine spent the summer on the American Idol Live Tour, which wrapped in September. And although she enjoyed the tour, she did get homesick.
"It's hard, but this is a once-in-a-lifetime deal, and I'll never get to do this again on this particular tour," Laine said. "Hopefully I'll go on tour in the future, but this (time), this is it. I'm just making the best of this right now."
The tour, which features Laine and nine other season 11 contestants, stops in 45 cities across the United States.
"Stay With Me" by Faces was her favorite song to perform.
"It was the song that got me into the Top 13 on the show, and it's a great song. I do Miranda (Lambert's) version, pretty much. A lot of country singers do it in their shows, and I think it's a great addition ... it's really fun for me," she said.
Laine is a country girl who likes mud riding and deer hunting. She puts ketchup on her pizza and is afraid of spiders. After the tour, she hopes to find a label so she can make her contribution to the country world.
"In Nashville, it's not just about the singing, it's about if you can write music, too. They're looking for the whole package: singer-songwriter. Because when the artist writes the music, that's when you get to ... the meat of the coconut. ... So I've been writing and hopefully I'll be working on an album soon," Laine said.
Her fans, especially those in Mississippi, have been instrumental in helping Laine's star rise even higher. Her "Season 11 Highlights" EP features five tracks and debuted on July 3 at No. 12 on the Country Chart and No. 68 on the Billboard 200.
"I took a shot of the screen and tweeted and put it on Facebook. It was so exciting and a blessing. I never imagined that I would make it even to that. ... (It's) crazy for me to comprehend," she said.
Laine will be kicking off the Christmas holiday with a special concert to benefit the Raymond-based non-profit organization, STOP SMA. The group raises money and awareness by hosting events and education the public about the disease spinal muscular atrophy. SMA is a genetic disease that weakens the muscles, making it difficult for a person to move around and do routine physical tasks. Approximately one in 6000 babies born are affected, and about one in 40 people are genetic carriers.
Laine performs a "Country Christmas" Dec. 1 at the Jackson Academy Performing Arts Center (4908 Ridgewood Road, 601-364-5416). Purchase tickets, ranging in price from $35-$70, at www.stopsma.com). The performance will include duets with Sara Thomas Easley, Victoria Holmes and Maggie Harper.
More stories by this author
Support our reporting -- Follow the MFP.