Here in Mississippi, our history is filled with people, events and creations that stir pride in us. Sadly, our history also contains wrongs, violations and prejudices that cast a long, shameful shadow over our state.
We are all happy to boast of the state's unparalleled musical history, the rich literary catalog of its authors, or the sports stars that came from our high schools or colleges. Most of us rarely, however, bring up our state's important—and embarrassing—role in the implementation and continuation of slavery and the institutional racism that followed.
In history classes, teachers tell us about slavery, the Civil War and the Civil Rights Movement. We read the stories in our history books and see the black-and-white photographs, but the stories seem so long gone that they often leave us searching for their relevance in today's Mississippi.
To understand our history, though, is to understand our present. A quick look at the divided demographics of neighborhoods in Jackson and its suburbs will show that the institutional racial separation of our past still has a lasting effect today, as do the disproportionate rates of black incarceration and divided families. And as some neighborhoods see more integration, Jacksonians, mostly white ones, continue to move out of the city all together, often on the heels of hysterical, over-hyped crime reporting.
If we ever hope to move past the rhetoric of heritage versus hate, the self-segregation of our neighborhoods or the disproportionate number of white-owned businesses in a 79-percent black city, we must look at our past and acknowledge that many of our forebears—our fathers, grandfathers and great-grandfathers—made terrible mistakes when it came to issues of race. If we do not strive to become well versed in those mistakes, we are bound to commit them all over again.
Mississippi citizens and government officials alike are working together to bring a Civil Rights Museum and an African American Heritage and Cultural Center to Jackson (see cover story, "Slave Ship Museum"). Such institutions will bring our city and state much-needed education beyond what we get from textbooks and classroom lectures.
Seeing slaves' confined quarters, hearing their traditional songs, and experiencing other firsthand examples of how African Americans came to this country, fought for their freedom and later fought for equal rights will help move our society past the hatred and indifference that allowed slavery and segregation in the first place. Multiplying our scarce tourism dollars with a nationally ranked museum or two wouldn't hurt, either.
More like this story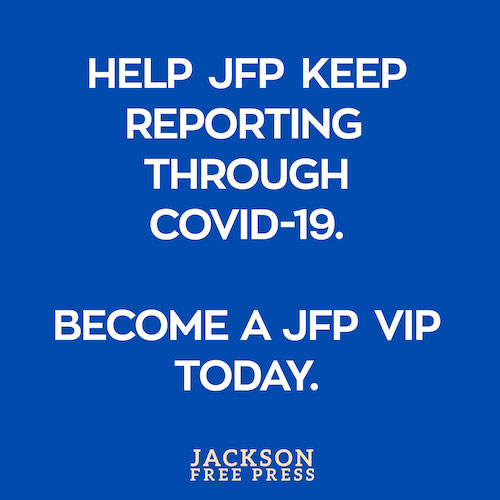 COVID-19 has closed down the main sources of the JFP's revenue -- concerts, festivals, fundraisers, restaurants and bars. If everyone reading this article gives $5 or more, we should be able to continue publishing through the crisis. Please pay what you can to keep us reporting and publishing.