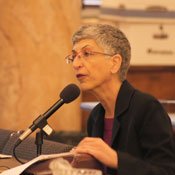 Democrats turned up the heat in debates over abortion, immigration and voter rights last week. Up against deadlines to get bills out of committee and through floor votes, the Mississippi House and Senate dispensed with noncontroversial items to tackle wedge-issue bills.
By the end of this week, the House and Senate must sift through the bills that are still alive—about two-thirds of the bills died March 6—vote on them and send them to the other chamber for consideration. Just last week, lawmakers faced the deadline for bills to be voted out of committee in the chamber in which they originated.
Immigration
HB 488 requires police officers to stop people who look like they might be undocumented immigrants.
Monday morning, before the House convened, that body's Democratic Caucus held a hearing on the measure that would also require schools to determine the immigrant status of enrollees.
Mississippi's bill mirrors laws in Arizona and Alabama, although a federal judge blocked part of the Alabama law that required immigrants to carry their documents at all times. The original Mississippi bill contained a similar provision, but sponsor Andy Gipson, R-Braxton, removed it.
Sam Brooks, of the Southern Poverty Law Center's Immigrant Justice Project, called Alabama's bill one of unintended consequences. "You all have the benefit of hindsight," Brooks told legislators in attendance, most of whom were Democrats.
Tamar Jacoby, chief executive officer of ImmigrationWorks USA, a national employers' group, said those unintended consequences include 80,000 immigrants having left Alabama and damage to the reputation of state now perceived as hostile to immigrants.
"The editorials write themselves," she said. "Think twice before you follow Arizona and Alabama down the wrong road."
Abortion
Despite passionate appeals of women legislators—and a handful of men—the House passed a bill that will require doctors who perform abortions to be certified as ob-gyns and have admitting privileges at a local hospital.
Rep. Sam Mims, R-McComb, acknowledged that the law would affect only one facility, the Jackson Women's Health Organization. When pressed, Mims, the legislation's sponsor, stated he believes life starts at conception and said the bill "makes it a little step harder" to have an abortion "to save that life."
But the Democratic women of Hinds County's delegation were not interested in making Mims' life any less hard.
Rep. Alyce Clarke, D-Jackson, requested that only individuals capable of having an abortion be allowed to vote on the bill. Rep. Adrienne Wooten, D-Jackson, noted that women with the option to terminate an unwanted pregnancy were less likely to end up on state welfare rolls.
"What options are there for a woman who gets raped by one of these convicts governor (Haley) Barbour just turned loose?" Asked Rep. David Baria, D-Bay St. Louis.
Mims rebuffed the objections. The bill, HB 1390, passed 80 to 37.
Payday Loans
Lingering on the House calendar is a proposal to establish the Consumer Installment Loan Act, which regulates businesses that offer payday loans and other types of small installment loans. The Mississippi Check Cashers Act currently regulates the loans.
Paheadra Robinson, director of consumer protection for the Mississippi Center for Justice, said she is still reviewing the bill but that she's interested in knowing more about the terms of the installment loans and how the interest and fees will be calculated.
The proposal allows lenders to charge an annual percentage rate of up to 99 percent and a closing fee of 10 percent on loans of $1,500 or less. The bill also sets monthly fee limits of $69 on loans of $1,500.01 and up to $124 on loans up to $4,000.
Voter ID
This week, the U.S. Justice Department struck down a law recently passed in Texas that requires citizens to present photo identification to vote, saying the requirement would disenfranchise too many Hispanic voters.
The ruling could prove significant for Mississippi, which passed a similar law through statewide ballot initiative last fall. Also, Senate Bill 2774 takes voting rights away from people convicted of voter fraud and requires voters to present "proper" identification at the polls.
During the debate, Sen. John Horhn, D-Jackson, prodded Sen. Chris McDaniel, R-Ellisville, about the evidence that exists of rampant voter fraud (McDaniel could only think of two). From 2004 to 2007, Attorney General Jim Hood's office investigated 38 voter-fraud cases, most of which involved absentee ballots. Derrick Johnson, state chairman of the Mississippi branch of the NAACP, said the DOJ made the right call if the Texas voter ID law suppressed the Latino vote.
"We have long contended that voter ID is another form of poll tax," he said. "Voter ID is one tool looking to be implemented by national conservatives to suppress voting."
Medicaid
Doctors who accept Medicaid could see the managed care cap go to 75 percent from its current level of 15 percent if the House passes SB 2711. Instead of receiving per-diem payments, the doctors would get reimbursed on a diagnosis-related group reimbursement that provides incentives to improve efficiency. The bills aims to shift costs away from acute care such as emergency department visits toward cost-saving preventative care by offering doctors more flexibility.
Still Out There
So far, much of the legislation the House and Senate leadership wanted has been cleared off the calendars. What's left in the Senate includes the reworking of the Public Employees' Retirement System, which passed in the Senate but has not been transmitted to the House, and the Sunshine Act.
The House has passed the Sunshine Act, which would limit the powers of the attorney general by permitting agency heads to use lawyers other than the attorney general, the state's chief lawyer.
Attorney General Jim Hood, who has said he would sue should the Sunshine Act pass, suggested that the Supreme Court set a precedent in siding with Barbour. As a constitutional officer, Hood said, "I hope the court gives me the same deference they gave the governor."
Subscribe to http://www.jfpdaily.com for breaking legislative news. Free.
Support our reporting -- Follow the MFP.