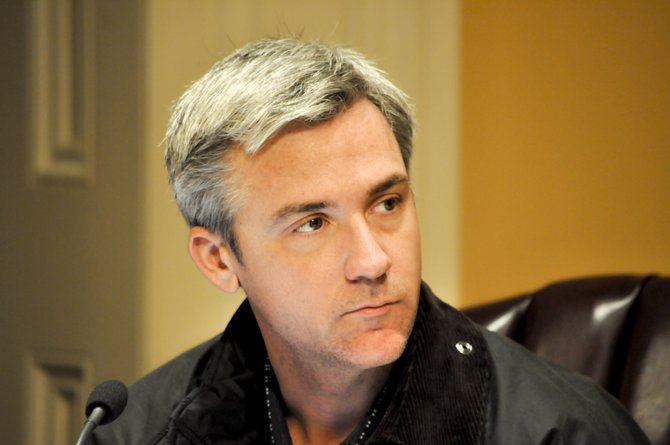 Jackson Ward 1 Councilman Quentin Whitwell will retire this fall, WLBT reports.
Whitwell told WLBT's Cheryl Lasseter today that he would submit a letter of resignation to the city clerk. The resignation would be effective Oct. 31, the station said.
"Whitwell cites family commitments in Oxford and increasing demands from his professional life as reasons for his decision," Lasseter says. "He tells us he has tremendous respect for the City of Jackson and its leaders, and he believes the city deserves a Ward 1 Councilman who can dedicate maximum time and resources to the position. He is currently in his second term with the City Council."
After he steps down, the city would have to hold a special election to fill his northeast Jackson seat. Ward 3 Councilwoman LaRita Cooper-Stokes is also running for Hinds County judge in the November general election.
Jackson has already held one special election this year to fill the Ward 6 council seat that Tony Yarber vacated when he won election to Jackson mayor.
Meanwhile, the selection of a permanent chief to lead the Jackson Police Department could be around the corner.
After the retirement of Chief Lindsey Horton in mid-July, city officials announced a national search for a permanent replacement. Longtime Assistant Chief Lee Vance was tapped as interim chief and has expressed interest in leading the department.
As of today, the police chief job posting was no longer on the city's website. An email to a city hall spokeswoman about the timeline for naming a new chief was not returned by press time.
Jackson's new chief will oversee a force dealing with an overall decrease in major crimes, but a rise in violent crimes and major spikes in homicides and rapes.
JPD's most recent statistics, from the July 28 to Aug. 3, show that rapes--which are widely underreported to law officials--increased from 62 cases in 2013 to 76 cases so far this year. Driving the trend is a 140 percent increase in reported rapes in Precinct 1, which covers south Jackson. There, rapes increased from 10 last year to 24 this year.
Meanwhile, homicides have increased by 36 percent, with 36 cases so far this year compared to 28 in the same period in 2013. Murders are up in all but one of Jackson's four police precincts. Precinct 1 has experienced four fewer homicides while the capital city has 10 more homicides in 2014 than in 2013.
JPD recently adopted a program developed in Louisiana's capital city called Baton Rouge Area Violence Elimination. Police first deployed the BRAVE program in a section of west Jackson from West Capitol Street to I-20.
Other highlights from the JPD Crime Report include:
Total Violent Crime
This year: 5,036 Last year: 5,483
Total Property Crimes
This year: 4,071 Last year: 4,457
Total Violent Crimes
This year: 965 Last year: 1,026
Support our reporting -- Follow the MFP.