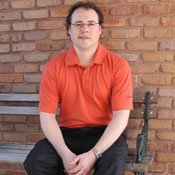 North Jackson's Highland Village has made a deal that could bring economic and health benefits to Jackson. Whole Foods Market is set to open its first location in Mississippi at the shopping center by the end of 2013.
Whole Foods, an Austin, Texas-based grocery chain that features natural and organic foods, has signed a deal with Highland Village, located at 4500 Interstate 55 N., Frontage Road, to build a store in its east parking lot, facing Old Canton Road.
"The biggest differentiating factor is our quality standards. You're not going to find anything on our shelves that has artificial colors, flavors, sweeteners, no hydrogenated fats. We source a lot of local products as well," said Darrah Horgan, Whole Foods south region spokeswoman.
Horgan said Whole Foods--which recorded $9 billion in sales in its 2010 fiscal year from 300 stores worldwide--seeks out local vendors and farmers to stock some of its shelves. But some people say that's akin to a bait-and-switch tactic.
Stacy Mitchell, a senior researcher for the Institute for Local Self-Reliance in Washington, D.C., has done extensive research on Whole Foods since 2007. She said that the market uses local growers to boost its image and entice customers to the store. The goal is to then sell its own 2,400-plus store-brand products, which are not locally produced products, Mitchell said.
"It's a big marketing tool," Mitchell said. "It's part of their image. They use big pictures of local farmers for the feeling you get."
If customers dig deeper, she said, they'll find what Whole Foods really wants is to sell its own brands, such as 365 Everyday Value and Whole Foods Market, which nets the company a higher profit than local goods.
"Whole Foods uses local goods for wallpaper," Mitchell said. "Then they'll price it substantially higher than other products."
She conceded that Whole Foods does a better job of offering local goods than most major national chains such as Kroger and Walmart, but said its predatory approach toward other organic and local grocers has been a problem for many local farmers who need competition to help set their prices.
However, Guy Boyll III, vice president of operations for Highland Village, said that the grocery chain's cooperative work with local food producers will have a positive economic impact not only on Highland Village, but on all of Jackson and the surrounding area.
"For a company like that to come in, being one of the most highly sought-after retailers and grocery chains in the United States, shows the confidence they have in the city of Jackson and in Highland Village," Boyll said.
Boyll said Whole Foods could have a positive impact on other nearby grocery stores, such as McDade's Market, located across Northside Drive from Highland Village. "They offer some of the same products, but it's also a different mix of products. So, it could be a reciprocating thing that could cause their business to increase," Boyll said.
Mitchell disagrees. In Portland, Maine, her hometown, three local and organic food grocers--The Whole Grocer, Portland Public Market and Wild Oats--went out of business or Whole Foods bought them out after the chain opened a store there.
"We went from four markets to one. They come in and knock everyone else out," Mitchell said. She added that the lack of competition leaves local farmers with little leverage in setting their prices with Whole Foods.
Rainbow Natural Grocery, a local co-op with over 6,000 members, is one of Jackson's largest distributors of natural and organic food. Steve Whitlow, Rainbow's general manager, declined an interview, but sent the JFP a newsletter from Rainbow CEO Luke Lundemo that said Rainbow is not going away. The cooperative is "looking forward to having a strong ally in promoting local and organically grown food, sustainable agriculture and caring for the environment," the newsletter said.
Though it might change the competition, Whole Foods can coexist with other organic groceries, Horgan said.
"It's been proven in other markets that we've gone into where there's lots of competition," she said. "It's better for the shoppers; it's better for the consumers, because it helps everybody as far as prices and availability of the products that they're looking for."
Again, Mitchell disagrees. "Their goal is to put local grocers out of business--one thing that is never good for the customer and is negative on prices," she said.
With many new retailers in the area opening in suburbs in recent years, it may surprise some to see Whole Foods choosing a location in Jackson. But the capital city, and Highland Village, was the grocer's choice from the start.
"We've had our eye on Jackson for a while for a number of reasons," Horgan said. "There's a lot of different types of people in Jackson. Our research showed that it is the prime spot for us."
Construction on the new store will begin in late summer or early fall this year, Boyll said.
Comment at http://www.jfp.ms.
More like this story
More stories by this author
Support our reporting -- Become a JFP VIP.
The news business has changed dramatically in the past year, and we need your help more than ever to keep bringing you important stories about Jackson and the Metro. Become a JFP VIP with an annual membership or you can Sign up as a monthly supporter. Thanks for anything you can do to empower our journalism!