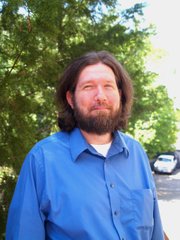 News broke early Sunday morning that Philadelphia Eagles coach Andy Reid's oldest son, Garrett, 29, had been found dead at Lehigh University. The same morning in Columbus, Ohio, Columbus Crew soccer infielder Kirk Urso, 22, was rushed to the hospital after he collapsed in a bar and was pronounced dead soon after.
Garrett Reid had long battled a drug addiction that caused him to spend time in rehabilitation clinics and in prison; however, several online articles reported that Reid had finally received his wake call and turned his life around. So far, officials haven't released much in Urso's case, so there's no telling the cause of his death at this point.
Regardless, it is sad when a life is taken early. At some point, someone is bound to say, "The worst horror for a parent is burying a child."
I might not know every horror of life, but I can say for a fact that I do know the pain of losing a child. Nearly five years ago, I lost my only son, and I can tell you it nearly destroyed me.
Shortly before Christmas in 2007, Lacey went to the hospital to give birth. Unknown to either of us, she was going to have complications during childbirth. I won't bog down this short piece with all the technical terms. All I know is my son was born and never took a breath. The first time I held him was also the last time I ever held him; yet, I still remember holding him.
Sitting in a rocking chair looking down at the most beautiful boy I had ever seen with his full head of dark black hair and my almost nonexistent chin (why else do you think I keep a beard all year long). Nearly everything about that late night—which turned into early morning—is burned into my mind.
I can remember what everyone was wearing and nearly word-for-word what each person said to me. It was one of the worst days of my life.
Losing my son on the day of his birth was terrible. I don't even want to think of what it would have been like to have had my son for 29 years and lose him like Andy Reid did, or for 22 years like the Urso family.
My heart and prayers go out to any family that loses a child. It is hard to overcome. I know my loss still affects me to this day.
More stories by this author
Support our reporting -- Follow the MFP.