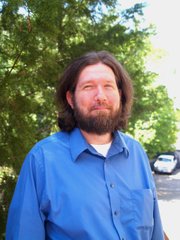 Welcome back, football! It seems like football has been away forever, but starting Sunday and going through February, America's biggest sport is back.
Thursday, Aug 2
Olympics (3 a.m.-7 p.m. NBCSN): USA Men's Basketball is the highlight of the live events that also include women's field hockey, beach volleyball and boxing.
Friday, Aug 3
Olympics (3 a.m.-7 p.m. NBCSN): In women's basketball, team USA faces the Czech Republic. Women's soccer reaches the quarterfinals along with men's archery competitions.
Saturday, Aug 4
Olympics (8 a.m.-5 p.m. NBC): The Women's Tennis gold medal match is featured today along with Men's Water Polo as the USA takes on Serbia, and Men's Volleyball where the USA takes on Russia.
Sunday, Aug 5
NFL (7-10 p.m. NFL Network): 2012 NFL Hall of Fame Game will feature the New Orleans Saints up against the Arizona Cardinals in the year's first preseason football game.
Monday, Aug 6
Olympics (3 a.m.-7 p.m. NBCSN): Women's Soccer features two semifinal games that will set up the bronze and gold medal games.
Tuesday, Aug 7
Olympics (7-11 p.m. NBC): Watch the major highlights of the night: Men's and Women's Gymnastics individual finals, plus track and field.
Wednesday, Aug 8
Olympics (3 a.m.-7 p.m. NBCSN): Men's Basketball reaches the quarterfinals with four games that will set up the semifinals as the medal round inches ever closer.
Is there any time but in an Olympic year where you can watch triumph and heartbreak in equal doses so many times each day? Every day, dreams are realized or shattered, making the Olympics a must-watch sporting event.
More stories by this author
Support our reporting -- Follow the MFP.