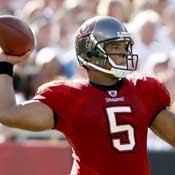 As movies shift from mindless summer action adventures to more award-worthy releases, you may hear a lot about "Moneyball," starring Brad Pitt.
The book "Moneyball: The Art of Winning an Unfair Game" (W. W. Norton & Company, 2003, $24.95) by Michael Lewis, is based on Oakland Athletics' general manager Billy Beane's use of statistics to build a team. It details Oakland's 2002 season, as the Athletics tried to compete with a smaller payroll than other teams with more money to spend.
Since the release of the book, the hot word in sports is "sabermetrics," sometimes called advanced stats. Sabermetrics is the analysis of baseball (or any other sport) through objective, empirical evidence. Sabermetrics has produced a whole generation of stats nerds, slinging around acronyms such as WAR (wins above replacement) and VORP (value over replacement player) on TV and websites. (Google sabermetrics to learn more.)
The A's 2002 season ended in the American League Division Series with a loss to the Minnesota Twins. The A's would repeat their success in 2003 (losing in the ALDS) and in 2006 (losing in American League Championship Series). Oakland will miss the playoffs this season as it has seven of the 10 years since the 2002 "Moneyball" season.
Sabermetrics is sure to become more popular with the movie, so let's see if it works.
Since 2002, here are the American League teams with the top five payrolls the most: New York Yankees (10), Boston Red Sox (10), Los Angeles Angels of Anaheim (9), Seattle Mariners (7) and the Chicago White Sox (7). Other teams appearing in the top five payroll list are the Minnesota Twins (3), Cleveland Indians (once) and the Minnesota Twins (once).
The A's have been to the playoffs three times since 2002, with a small payroll based on sabermetrics. And the top five spending teams trips to the playoffs? Yankees (8), Red Sox (6), Angels (6), White Sox (2) and Mariners (0). Every team on the top-five list but the Mariners has won a World Series title between 2002 and 2011.
So what do these numbers mean to sabermetrics? It means numbers don't tell the whole story. Numbers are abstract and will never completely quantify how good a player or a team really is. Statistics can't measure things like heart and desire.
But we use numbers to justify and prove everything in sports. Look at this article: I just made the point that the Yankees, Red Sox, and Angels spend more money and win more than the A's, which uses sabermetrics to win. It is not always how you spend money but what you spend your money on.  
Football is into advanced stats, too. Need more proof that numbers lie? Last season, the San Diego Chargers finished the season ranked first in both total offense and defense. Those stats are the standard-bearers for how good teams are offensively and defensively, so you would think the Chargers were a good team last season, right? Instead, San Diego finished 9-7 and out of the playoffs.
"But, Bryan," you'll scream, "the Chargers had terrible special teams, and they lost games because of them." Maybe. Poor special teams didn't help, but special teams are just one-third of the game, and San Diego was supposedly the best at the other two-thirds.
Sabermetrics guys will start screaming: "But, Bryan, sabermetrics is better at individual performance than team performance."
Let's look at the advanced-stats darling of football: Tampa Bay Buccaneers quarterback, Josh Freeman. Since the 2009 draft, Freeman has posted respectable numbers. He led Tampa Bay to a 10-6 record last season. But what has Freeman done against the best teams?
Freeman started in the eighth game of the 2009 season as the Buccaneers full-time quarterback. That means he started 25 NFL games and has 14-13 record as a starter. Look closer, and you see Freeman has only beaten two teams with winning records. In his first season he beat the Green Bay Packers, and he's defeated the New Orleans Saints twice.
Super Bowl-winning coach Bill Parcells is famous for saying, "You are what your record says you are." Stats and numbers can be used to prove a point, but be careful. They can lie.
More like this story
More stories by this author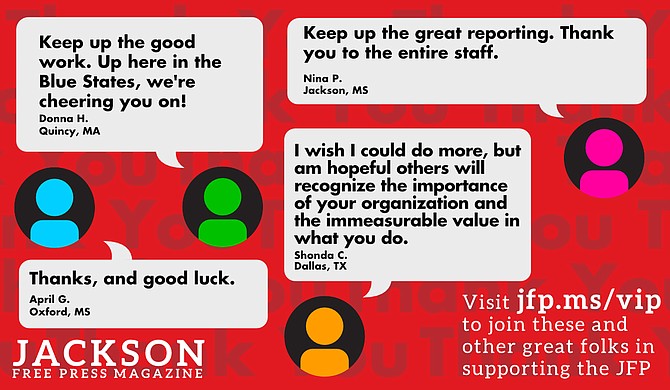 Thanks to all our new JFP VIPs!
COVID-19 has closed down the main sources of the JFP's revenue -- concerts, festivals, fundraisers, restaurants and bars. If everyone reading this article gives $5 or more, we should be able to continue publishing through the crisis. Please pay what you can to keep us reporting and publishing.