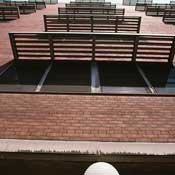 Mississippi is one of only four states in the nation that has not implemented net metering, a consumer-oriented energy policy. Through net metering, consumers who generate renewable energy—such as wind, solar, or biomass fuels—sell any excess energy they produce to their utility companies. The practice allows consumers to cut down on their utility bills. Net metering subtracts the amount of energy a customer produces from the energy they consume.
Many states, including Georgia and Arkansas, have had net-metering policies on the books for years, yet Mississippi seems unable to implement these policies.
Five proposed bills in 2009 and additional legislative efforts in 2010 failed to get a law passed.
On July 22, Lisa Schwartz, senior associate at the Regulatory Assistance Project, a global non-profit team of experts focused on long-term economic and environmental sustainability of the power and natural gas sector, gave a presentation on net metering at a seminar organized by the Mississippi Public Service Commission.
Schwartz detailed the processes of net metering, as well as how it fits into other energy policies of the federal and state government. Because little federal guidance on net metering is available, such policies lie in the states' domains.
Net-metering policies are smart for Mississippi for several reasons, she said.
First, net metering enables customers to have a choice to produce their own energy and have control over their energy bills. Additionally, net metering provides incentives to diversify energy choices, such as solar paneling or biomass fuels, ultimately gaining some independence from foreign energy producers.
Today, utility companies in the state will only enter into net-metering agreements on request. How the companies classify and calculate the rate at which to sell energy credits back to their customers is left entirely up to them.
"Utilities must enter into net metering, and with rates to be just and fair (for the consumer) ... rates have to be approved by the PSC," said Glenn McCullough, chairman of Advance Mississippi, a non-profit coalition that advocates for energy policies fostering economic growth in Mississippi.
Approving rates can create a mess between the numerous utility companies and their tangle of different policies.
Will Hegmen, owner of Mississippi Solar in Philadelphia, understands the confusion surrounding net metering.
"The big problem is not having interconnections standards," Hegman said.
"There are different policies across different utilities. In Leake County, especially in the rural parts, under TVA, I get credited 22 cents per kilowatt-hour. In Carthage, under Entergy, I'm paid 4 to 5 cents per kilowatt-hour. It's remarkably different."
By implementing a state net-metering policy, utilities will have a baseline of rates to sell back energy credits.
In January 2011, the Mississippi Public Service Commission began to investigate development and implementation of net-metering programs and standards.
The commission intends to identify specific issues of net metering and then draft a ruling on implementation.
"The legislation and PSC are the only two avenues to initiate (net metering). Neither has chosen to do it," Hegmen said.
Katherine Collier, attorney for the commission, said that the implementation just hasn't started, yet.
State Rep. Bob Evans, D-Monticello, spearheaded recent legislative efforts to unify net-metering policy.
In the 2010 and 2011 legislative sessions, Evans introduced bills setting net-metering policy to standardize rates. Both bills failed in committee.
"Power associations don't want to encourage people to produce their own power," Evans said. "... Electrical associations don't want to pay the amounts they're paying (net-metering) customers."
In its "Net Metering in Mississippi" brief, Advance Mississippi said that when utility companies are forced to buy power at anything but the "lowest reasonable cost," those costs will result in higher costs to ratepayers. When consumers receive the same amount of money for energy they sell as the rate they pay utilities for energy (the retail rate), other ratepayers "are forced to subsidize their net-metering neighbors," the brief states. Individual energy producers do not have the maintenance and distribution expenses that utilities must pay, the group argues. Utilities are also concerned about needed measures to handle the extra electricity sent to the grid.
"[S]elling that power to their fellow consumers through the utility means their neighbors pay those costs twice," the brief states. "It is not fair to other ratepayers if a utility buys net-metered electricity at the retail cost. Even at wholesale cost, a consumer using net metering benefits because the wires used to sell their power onto the grid have been paid for by someone else."
The brief goes on to say, however, that net metering has environmental benefits: "Electricity sold through net metering is nearly always generated using renewable sources, some of which (solar, wind) do not emit pollution during operation. By utilizing these sources, utilities are able to expand their energy portfolio with new clean energy sources and consumers know their electricity is environmentally friendly."
States have choices on three core categories in net metering: eligibility, capacity limits and net excess generation.
Eligibility choices may emphasize certain types of renewable energy sources such as solar panels, and in most states, all customers can participate.
In terms of capacity limits, states may set definitive restrictions such as that energy buybacks cannot exceed 120 percent of average annual energy consumption.
States can also control how utilities will handle excess energy produced by customers (net excess generation), with policies such as rolling over energy credits from month-to-month to establishing rates to sell back energy credits.
Forty-six states and the District of Columbia have some type of net-metering policies in place.
"Energy policy is a lot better in the northeast," Hegman said.
"... PSC should be educated on procedures on standardization."
Previous Comments
ID

165026

Comment

Net Metering was one of the items in my platform. Moot point, now, I suppose, LOL. Still, we do need a Net Metering law that strikes a balance between incentives for consumers to install solar and the concerns of utility companies. Forcing utilities to buy from home or business owners with excess solar power at rates they sell it for is harmful. A better idea is to set a 'buy-back' rate equal to .002 plus the utility-to-utility market rate (or something similar). Allowing the utility to keep the funds on the account - to pay for any excess use, fees, etc - for a period of time (not to exceed a year) would be beneficial as well. So, the utility would cut a check to the customer-producer once a year if they still had excess credit on the account. Either way, we need a Net Metering law to protect Consumers and Utilities both.

Author

BobbyKearan

Date

2011-09-22T13:52:06-06:00
More like this story
More stories by this author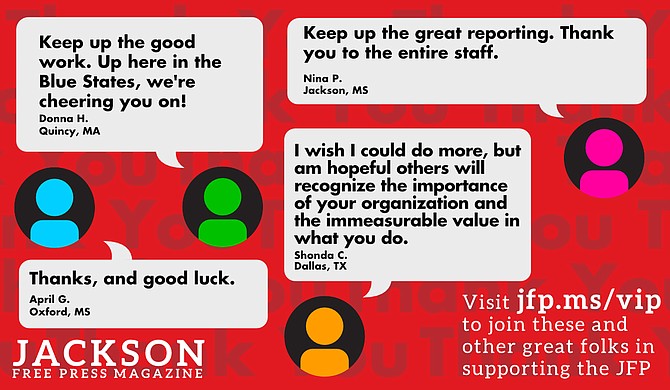 Thanks to all our new JFP VIPs!
COVID-19 has closed down the main sources of the JFP's revenue -- concerts, festivals, fundraisers, restaurants and bars. If everyone reading this article gives $5 or more, we should be able to continue publishing through the crisis. Please pay what you can to keep us reporting and publishing.