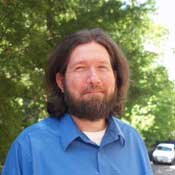 Ole Miss looks to have caved in to the faceless "Forward Rebels" bloggers.
Thursday, Nov. 10
College football (7-10 p.m. ESPN): Virginia Tech goes to Georgia Tech in a big ACC battle and JFP Top 25 matchup. ... NFL (7-10:30 p.m. NFL Network): San Diego hosts Oakland in a big AFC West game.
Friday, Nov. 11
Mississippi high school football playoffs begin in 6A, 5A, and 1A this Friday. Playoffs continue in 4A, 3A, and 2A. My Florence Eagles are alive and travel to Quitman in round two.
Saturday, Nov. 12
College football (6:45-10 p.m. ESPN): Alabama must bounce back from LSU loss on the road against Mississippi State. ... College football, (7-10 p.m. CBS Sports Network): USM tries to keep marching to C-USA title game at home against UCF.
Sunday, Nov. 13
NFL (noon-3 p.m. Fox): New Orleans travels to Atlanta in a NFC South matchup that will have major playoff implications. This is the first of two matchups between the Saints and Falcons.
Monday, Nov. 14
NFL (7:30-11 p.m. ESPN): The undefeated Green Bay Packers host the Minnesota Vikings. Rookie Christian Ponder tries to out-duel early MVP favorite Aaron Rodgers.
Tuesday, Nov. 15
College football (7-10 p.m. ESPN U): It's a sad night in sports when Ball State at Northern Illinois is the best watch.
Wednesday, Nov. 16
NHL (6:30-9 p.m. Versus): You'll see more hockey on the slate with the NBA gone. New Jersey travels to Buffalo in an early season matchup.
Who will coach the Rebels next season after Houston Nutt? Candidates might stay away from a school with unrealistic expectations and a rift in the fan base. Half of Ole Miss' fans want to cling to the past.
Follow Bryan Flynn at http://www.jfpsports.com, Facebook and @jfpsports.
Previous Comments
ID

165364

Comment

Damn all this stuff! We are about to see a weekend of college football - where a University is going to enjoy watching their team rake in the cash - after having a pedophile on its staff for years! Matter of fact even gave him Emeritus status!!!! And the NCAA is taking no action - to keep the money flowing in!

Author

Duan C.

Date

2011-11-10T09:43:40-06:00
ID

165365

Comment

Duan, There is no action the NCAA can take. They do not have the power to subpoena or get an indictment on an individual. Hope that answers your question.

Author

Bryan Flynn

Date

2011-11-10T09:55:01-06:00
ID

165366

Comment

Brian - you wanna know something - there are no rules for that. Technically your right, they don't have "jurisdiction" - I already argued with a fella about this and them not taking any action? The NCAA has it in the core values "The highest levels of integrity and sportsmanship" - REALLY? What they do have is a podium and the ability to advise one of the members and to make self imposed sanctions? But who wants to stop the money train and do whats right? Penn State has already named a head coach!? C'mon man!

Author

Duan C.

Date

2011-11-10T10:05:34-06:00
ID

165367

Comment

Duan, Penn State has named an interim coach. Why punish players who were never apart of what happened by not letting them play. It would be like you not going to work after finding out one of your co-workers have done something like this. Also the man charged was not part of the coaching staff when these allegations were said to have happen. Since he was not a part of the coaching staff there is not much the NCAA can do. One thing you might not know? Several media reports were done on the guy charged with abuse before these charges came to light and after the 1998, no charges, were known. Guys with Sports Illustrated and 60 minutes never raised questions or found people who spoke out against the guy. Local media never found out either (as far as I know, no one sat on a story). It might be hard to believe but the guy fooled a lot of people.

Author

Bryan Flynn

Date

2011-11-10T10:27:21-06:00
ID

165369

Comment

Why punish players who were never apart of what happened by not letting them play. Simple - because the school they attend allowed a pedophile (coach) to molest children AT THEIR FACILITIES under their watch and they had knowledge Brian if you knew what I did for a living - I WOULD BE ULTRA RESPONSIBLE FOR HAVING KNOWLEDGE OF A FELLOW CO-WORKER DOING SUCH ACTS AT MY PLACE OF EMPLOYMENT! From my understanding - the new coach doesn't have interim attached to it - but if you say so - I will give you the benefit of the doubt. So riddle me this, based on your most recent post, you feel Penn State should be allowed to go to a bowl game as well, they are 8-1! Campus Security, the athletic director, the president of the university, random staff - seen this happening! But they need entertainment - because life goes on? I will say this - allow these kids to finsih the season, then wrap it up - no bowls, no football - just a school with students getting an education, that's good enough! The Penn State machine should not be allowed to benefit from athletics. Penn State receiving the Almost Death Penalty - is not good enough. Its not hard to believe he had a lot of people fooled, they just don't want the party to end for the university!? Look at how many people are defending the university?

Author

Duan C.

Date

2011-11-10T11:05:21-06:00
ID

165370

Comment

Duan, If you feel they should not be allowed to play than I hope the school you support never gets into trouble. By your logic they should shut down the athletic program for any wrong doing. Yes Penn State should be allowed to play in a bowl game. It is fine if you don't agree with me but those athletes were not there in 2002. They didn't cover anything up. Tell why should they be punished? Also, who wanted the party to continue at Sports Illustrated or 60 minutes that they let the party continue?

Author

Bryan Flynn

Date

2011-11-10T11:19:28-06:00
ID

165371

Comment

Bryan I graduated from THE Jackson State University and I feel the sancitons placed on them was a joke! They should have shut us down for a year to teach them a lesson on why they are at Jackson State and that is to get a education, not just play football. But instead, the SWAC commission allows them to play, but they can't patricipate in post season play - so they still sell tickets and have classics etc etc. But Jackson State administrators didn't have a pedophile on its football program coaching staff molesting young boys at campus facilities and campus employees having knowledge of it!? The NCAA has the ability to give the current players on the football team, rights to tranfer to any other university in this country and give them another year of eligibility. So you would give a school the reward of a Bowl game after they turned a blind eye to a coach who IS a pedophile, with Emeritus status since '99, amongst their midst? Bryan those athletes weren't there in 2002 - but all the administrators were and you can't justify turning a blind eye to allowing them to continue that football program for the next 1-2-3 or even 4 years, period! That's a reward, not a punishment - that's sick and its selfish!

Author

Duan C.

Date

2011-11-10T11:32:03-06:00
ID

165372

Comment

I'm going to mimic Heath Evans words to the current football players at Penn State and giving them the death penalty, Fair - no, Right - yes!

Author

Duan C.

Date

2011-11-10T12:18:38-06:00
ID

165374

Comment

If anyone wants to read the grand jury report here's a link http://www.washingtonpost.com/wp-srv/sports/documents/sandusky-grand-jury-report11052011.html

Author

Duan C.

Date

2011-11-10T12:42:18-06:00
More stories by this author
Support our reporting -- Become a JFP VIP.
The news business has changed dramatically in the past year, and we need your help more than ever to keep bringing you important stories about Jackson and the Metro. Become a JFP VIP with an annual membership or you can Sign up as a monthly supporter. Thanks for anything you can do to empower our journalism!