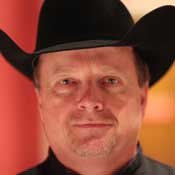 The northern border of Madison County is formed by the Big Black River. The Pearl River maintains the county's southern and eastern borders. It's from this geographical configuration that Carol Lynn Mead drew the title for her book on the history of Madison County, "The Land Between Two Rivers," published in 1987. Less than a decade later, in 1996, Johnny Stewart took inspiration from Mead's work and named his restaurant Two Rivers (1537 West Peace St., Canton, 601-859-9999).
As a cattleman turned restaurateur, Stewart started his restaurant the hard way. Armed with an intimate knowledge of quality beef, Stewart cut and grilled every steak in the restaurant for the first seven years, and as a myriad of loyalty customers can attest, his passion and persistence have paid off. I was curious to see how Stewart has handled the transition from raising cattle to cooking them.
15 years later, do you still have ties to the cattle business?
Yes. The Two Rivers Restaurant and I are both members of the Mississippi Cattlemen's Association. From that, I know how to get the best beef and where to get it. I also still have a few herds of my own cattle.
Who inspired you to become a chef?
There was one, an older friend of mine, who's passed away—W.K. Face. He helped me a lot. He was a really good cook when it came to meats, barbecue, that sort of thing. He helped me out with a lot of ideas and things like that. Through the years, I've also enlisted other chefs in the area. They've come in and helped show me some things. I wouldn't say I've taken classes; I've just watched a lot of cooking shows, read cookbooks and experimented.
I've seen your restaurant fare described as seafood and steaks. How would you describe your cooking style?
I would say continental. We have all the steaks, but we also have fish that is fresh from the Gulf of Mexico.
What was the first recipe you mastered for your restaurant?
I think the whole smoked prime rib was one of my big calling cards. I do those a lot for banquets and catering. We offer that one night a week (at Two Rivers), and it's covered with an herb crust that I developed. I cover the outside of the whole ribeye with the herb mixture and smoke it with hickory wood.
When it comes to beef, do you have a preference for wet or dry aging?
There's really not any difference in the bite. There's a little difference in the flavor profile but with dry aging, there's so much more waste. You really can't get enough texture difference to justify the price, and most people can't discern between dry aging and wet aging. So we use wet-aged beef.
Two Rivers was one of the last restaurants in Madison County to go smoke-free. How did you make that decision, and did you feel any backlash?
We just instituted that this past February, and it was a personal thing, but it wouldn't have been the thing to do three or four years ago. I was the only restaurant left, and I did get a lot of business because of it. But in the past few years, people's concept of smoking has changed so much. Now they act like you're putting a gun to their head if there's somebody smoking near them. I had too many non-smokers complaining they wouldn't come back, so I just made the decision to stop it.
You have to choose your last meal. What's in it?
Beef or lamb. Definitely a red meat for sure, and it would have a rich demi-glace sauce. It would be a big bone-in ribeye with plenty of fat and flavor and cooked as a bone-in prime rib.
What is the most invaluable kitchen tip or trick you learned over the years?
Probably the most invaluable trick I've learned is the knife technique. I very rarely ever cut myself, and I try to teach that to anyone that does prep work. I teach them to use their fingers as a guide, and if they do that, they won't cut themselves.
Johnny's Two Rivers Shrimp and Grits
Grit Cake
2 cups of grits, cooked according to package directions for thick, creamy consistency
1 tablespoon garlic powder
1 cup all-purpose flour
frying oil, enough for 1/4 inch in your pan
Cook two cups of grits according to directions on package until done. You want thick, creamy grits.
Add one tablespoon garlic powder.
Spread into a rectangular cake pan and cool completely in the refrigerator.
When grits are completely cooled, cut into desired shape with a 4-inch cookie cutter. Dredge in flour. Deep fry in hot oil over medium heat until browned.
One cake per serving.
Shrimp
Jumbo shrimp, peeled and de-veined
1 tablespoon olive oil
1 teaspoon garlic, finely chopped
1/2 cup chardonnay (any brand)
3 tablespoons butter
1 cup fresh spinach, tightly packed
1/2 teaspoon fresh parsley
salt and pepper, to taste
Pico de Gallo, recipe below
1/4 cup bacon pieces, crispy
Parmesan reggiano cheese, shaved, to taste
Sauté shrimp over medium heat in olive oil. Once the shrimp turn pink, add garlic and chardonnay. Continue to sauté until shrimp are done, about one to two minutes. Remove from heat, and add two tablespoons butter and swirl to emulsify.
Put fried grits cake (see above) in center of large bowl. Pour sautéed shrimp mixture over grits cake.
Sauté spinach and parsley in olive oil and one tablespoon butter over medium heat for 15 seconds. Season with salt and pepper.
Add sautéed spinach on top of grit cake and shrimp.
Add Pico de Gallo (see below) on top of spinach. Sprinkle bacon pieces and shaved Parmesan reggiano over the entire plate.
Serves one
Pico De Gallo
2 fresh jalapeño peppers, finely chopped
10 roma tomatoes, seeded and diced
one bunch fresh cilantro, chopped
1 small yellow onion, 1/4 diced (inch?)
juice of 1 lime
kosher salt, to taste
Mix all ingredients and let sit for one hour to allow flavors to meld.
More stories by this author
Support our reporting -- Become a JFP VIP.
The news business has changed dramatically in the past year, and we need your help more than ever to keep bringing you important stories about Jackson and the Metro. Become a JFP VIP with an annual membership or you can Sign up as a monthly supporter. Thanks for anything you can do to empower our journalism!