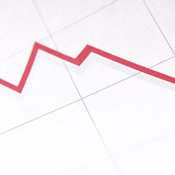 Like many things in Mississippi, the hardship of unemployment during the Great Recession has fallen unequally on the state's population. African American workers in Mississippi experienced an 18 percent unemployment rate over 2010, according to the national think tank Economic Policy Institute report issued April 28.
"While all demographic groups are struggling in today's labor market, the pain of joblessness in Mississippi is most severe among its African American workers," the report's authors, Douglas Hall and Algernon Austin, wrote.
Mississippi's unemployment rate for African Americans was the fifth highest among the 22 states with sizeable African American populations that Hall and Austin assessed in their report. The percentage of African Americans without jobs has remained above that of white workers, even during the best of times. At its low point of 10.7 percent at the end of 2007, African American unemployment in Mississippi was still substantially higher than the peak of 8.1 percent that the white unemployment rate would reach in the third quarter of 2009.
While African American workers have suffered, their white peers in the state have actually fared better in employment compared to the national average. The average unemployment rate for white workers in Mississippi last year was 6.4 percent, well below the national average of 8 percent.
Statewide, unemployment for all workers was 10.2 percent in March 2011. The Jackson metropolitan area is faring far better than other parts of the state, however, with Hinds County posting an unemployment rate of 9.1 percent. Unemployment in Rankin and Madison counties was 6.6 percent and 7.2 percent, respectively. The disparity between city and suburb is slightly more distinct, however. Within the capital city, unemployment stood at 9.8 percent in March.
Previous Comments
ID

163513

Comment

There are so many factors tied into this - education & training, opportunity, public transit and networking are just to name a few. But until the legislators start paying attention to this fact, people we constantly complain about the crime and "public assistance moochers" in the metro area.

Author

Duan C.

Date

2011-05-13T07:37:32-06:00
ID

163532

Comment

...and what else is new? Isn't this the kind of stats that our fair and equal employer, Gov. Barbour, wants. Isn't this the reason that the stimilus money was returned to the Feds.

Author

justjess

Date

2011-05-13T22:50:33-06:00
ID

163547

Comment

Lost in the discussion is the 40% increase in the minimum wage from 06 to 09. Simple economics would state that if the price of labor increases, then employers' demand for labor decreases. But the above topic doesn't let us speak ill of the Governor, so nevermind. And, fwiw, the stimulus money was returned to the feds so that we wouldn't be on the hook on our own for certain services. Seeing as the state is going to be hurting for a cash inflow in the upcoming years, it would seem Gov. Barbour made the right call. Foresight.

Author

RobbieR

Date

2011-05-16T12:51:11-06:00
ID

163548

Comment

I don't know about that Robbie - the STEPS program was put in place to give small businesses the opporunity to hire new employee's without putting too much strain on small businesses operating expenses, with the company having increased responsibility in a four year period That's not bad, wage reimbursement, payroll tax credits, incentives for new training Southern conservatives barely pushed the initiative until the last minute or basically right before the deadline to implement the program and get the funds I thought it was sensible to create relief for small businesses the same way Wall Street received. Basically, politics as usual

Author

Duan C.

Date

2011-05-16T13:22:04-06:00
ID

163555

Comment

The reason the state will be hurting for cashflow in the upcoming years is tax loopholes and exceptions that allow, for one thing, 80% of all businesses operating in Mississippi to pay zero income taxes in the state. "if the price of labor increases, then employers' demand for labor decreases." Not really. Demand for labor is directly affected by how much effort (labor) it takes to produce a business' product or service. How much demand there is for the product/service will dictate how much labor is required. If a business requires labor to meet demand, the cost of labor is not a big factor. It doesn't make any difference how cheap labor is if a company doesn't need any additional labor. What becomes a factor is that if labor is cheap, everyone who is getting that pay will have very little money to spend on business' products or services. This lack of spending money of those employees will eventually indirectly negatively affect every business in the community. Increasing base pay allows more people to spend more money. We should all know by now that "Trickle Down" economics doesn't work - thirty years of trying and look where we are now. Perhaps we should try "Trickle Up" economics ala Henry Ford. He seemed to do pretty well with it. (I don't want to give people a handout, but give more people a hand up.)

Author

BobbyKearan

Date

2011-05-17T12:56:04-06:00
More like this story
More stories by this author