Better Than Ezra burst onto the national rock scene in 1995 with the hit single, "Good." Formed while its members attended Louisiana State University in Baton Rouge in 1988, Better Than Ezra has been a rock staple for more than 20 years. The band rolls into Jackson May 14 for a show at Fire.
Founding members Kevin Griffin and Tom Drummond recently added drummer Michael Jerome. I spoke with Drummond on the phone about his life in music.
Do you think the way the record industry and technolgy have changed has affected the way musicians are looking at their craft?
    Our first record was on cassette. I wish we'd had the tools then that we do now. This was really before the Internet was around. Well, it was around, but nobody was using it the way we use it now. It was before Facebook and MySpace and that social-networking aspect. Now if you really want to work it, you can go out there and work it from your little laptop, which is much different than the way we did it, which was to get in the van and go to a city six or seven hours away, and play for pizza and some beer, and then head on to the next one. I don't know that it's necessarily easier now, but it's definitely different. Maybe what they're after is a little bit different than what we were after. You can sell a lot fewer records now and be hugely popular.
How have those shifts affected you?
    We've sold more than 2 million records. We know what it's like to sell records. We also know the expectation isn't there now for people to sell that many records anymore. It's just about multiple impressions, whether it's on TV or film or radio. When we first started, it wasn't cool to have your song in a commercial. Now, it's like the objective.
Is the objective still to be signed with a huge label?
    No, but there's some appeal to that. Now don't get me wrong, a major label can make you. They're still doing that. There are just fewer major labels and fewer prominent artists on those labels. There are other ways to go about it now. You can sell far fewer records on your own label and make as much or more money than if you were on a major label.
Better Than Ezra heads to Jackson soon (May 14) and will be doing Jazz Fest the weekend before ...
    I was thinking about this. Jackson, really, has been one of the markets we've been playing since the beginning. We've played so many places there. W.C. Don's, Hal & Mal's, The Depot, The Midnight Sun. We've done Jubilee!JAM when it was around. We played a lot of shows in Jackson over the years. We have a lot of fun in Mississippi. When we first started, it was a short enough drive for us to play Jackson or maybe Ole Miss or Mississippi State. We're very familiar with I-55.
As a whole, Jackson has been a place that musicians skip over on their way from New Orleans to Memphis. Why do you think people skip Jackson?
    Typically, if that's what you're seeing, then it's a venue issue. The right venue is not in town. It's not that the people aren't there to support it; just for whatever reason, the facility is not up to par. One of the reasons we've played so many venues (in Jackson) is because they keep changing. Some of the venues are there, and the next time we come around they aren't there anymore. Where's the consistency?
Tell us about the Better Than Ezra Foundation to help New Orleans and southern Louisiana.
    Essentially, we've always done some charitable sorts of things. Prior to Katrina, we used to do a golf tournament, and proceeds went to the National (Multiple Sclerosis) Society. Post-Katrina, we felt that we needed (to help) the Gulf Coast recover and focused on that. We've raised a lot of money over the years—over a million dollars. We do all sorts of things: We've helped the Audubon Zoo, and we built a playground at Bethune Elementary School in the Holly Grove District of New Orleans that needed one. They didn't have a playground for their young kids. We've helped the fire department. We try to spread it around. The next event will be in early September where we'll do a concert and a silent auction.
Are you getting back in the studio?
    We keep saying we are going to. Kevin and I are both so busy. We have to say "we are going to take this month off and work on a record." He's really busy writing songs for the likes of James Blunt and Carrie Underwood, and I am literally producing every day. I have more work right now than I can handle in New Orleans because I own Fudge Recording Studios. Free time? There is no free time right now. At some point we will get it together, and yes, we will have a new album.
More stories by this author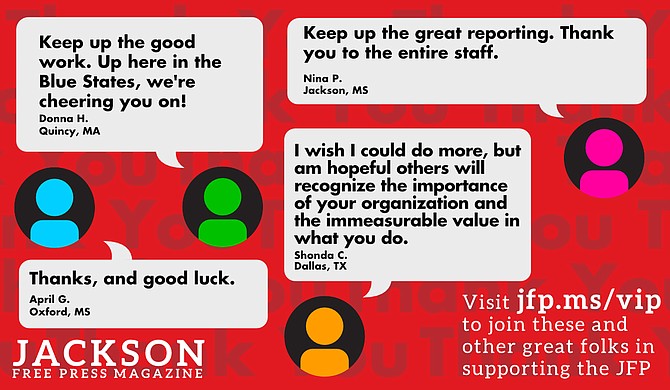 Thanks to all our new JFP VIPs!
COVID-19 has closed down the main sources of the JFP's revenue -- concerts, festivals, fundraisers, restaurants and bars. If everyone reading this article gives $5 or more, we should be able to continue publishing through the crisis. Please pay what you can to keep us reporting and publishing.