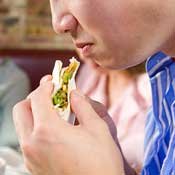 India to Mexico
Former Bombay Bistro owner Parveen Kapoor has partnered with former Jerusalem Cafe manager Victor Hugo to reopen his Indian bistro as a Mexican restaurant called Tres Amigos.
Kapoor said he was looking for a new venture and noticed that areas along Interstate 55 did not have many Mexican restaurants.
Tres Amigos opened last weekend, and Kapoor said he has applied for his liquor license.
Tres Amigos is located at 3716 Interstate 55 N. The restaurant is open from 11 a.m. to 10 p.m. daily, and Sunday 11 a.m. to 3 p.m. Call 601-487-8370 for more information.
Chamber to Raise Arena Study Funds
The Greater Jackson Chamber Partnership will helm a private fundraising effort in support of an arena feasibility study, Ben Allen, Downtown Jackson Partners president announced Saturday on the DJP blog. DJP is doubling its initial pledge from $5,000 to $10,000, Allen wrote.
 
A steering committee composed of numerous civic and business leaders had previously raised $65,940 in pledged contributions to fund a feasibility study for a sports and entertainment arena in Jackson. That effort fell short of its $80,000 goal, however. In January, Mayor Harvey Johnson Jr.'s office took over the project. The city solicited new proposals from firms to complete the study and is currently reviewing submissions from three companies.
 
Allen called on donors who had previously pledged to the earlier fundraising effort to extend their contributions to the new Chamber-led effort.
Fondren Business Meeting Tonight
Mayor Johnson is the keynote speaker for tonight's Fondren Association of Businesses meeting.
The meeting is at 5:45 p.m. at Fondren Hall and open to Fondren business owners and Fondren Neighborhood Association board members. The topic of Johnson's talk is "Building Community One Neighborhood at a Time." Staff members from various city departments will also attend the meeting to address questions or concerns. For information, call 601-981-1658 ex. 20.
More like this story
More stories by this author