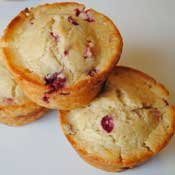 Around sixth or seventh grade, a friend's mother decided that we needed to learn how to cook. I already could prepare basics such as scrambled eggs, chocolate chip cookies and egg-drop soup (my family was a little unconventional). I was excited at the prospect of being able to cook a whole meal for my momma on my own instead of just helping her. So, on the scheduled day, I went to my friend's house for our first cooking lesson. Her mother taught us how to make fried chicken and an asparagus casserole.
The next night my mother let me fix these fabulous new dishes for her. I battered and fried the chicken until the crust was golden and crispy. I poured the cream of mushroom soup over the canned asparagus, sprinkled on the fried onion and cheese, and baked it until the cheese bubbled up invitingly on the casserole, just like I had been instructed. I had officially mastered the menu I had been taught. I set the table and served this perfect meal.
That was the moment I realized my first mistake: Somehow, I thought that if I cooked it for my vegetarian mother, she would miraculously change her mind and eat fried chicken once again. This was not the case. I then realized my second mistake: Asparagus casserole made with primarily canned ingredients really isn't incredibly good. The mushy, olive-green canned asparagus appeared to be in no way related to bright, crisp spears of fresh asparagus.
Needless to say, my mother decided that my first cooking lesson was also my last.
This memory always surfaces when I consider what my mother, and later my stepmother, taught me about cooking. Simply watching these women in the kitchen provided me with more culinary knowledge than any cooking class possibly could. Watching both my mommas prepare meals taught me that cooking offered not only fun, but new experiences as well. The most important lessons I learned by observing them.
• Always read a recipe all the way through before cooking. There's nothing worse than getting halfway through a recipe and being surprised by a key ingredient that you just don't have. Similarly, always make sure you have the ingredients you need before you begin. While sometimes you can substitute ingredients, it's really hard to make pecan pie without any pecans.
• Taste as you cook. Seriously, how else are you going to know if whatever it is you are preparing actually is palatable? If you taste it, you can add ingredients to improve your dish or attempt to correct any mistakes you may have made. Think the gumbo needs a little more salt? Add some!
• Try new things. Cooking is a time to use your creativity and play with your ingredients. Remember that recipes serve as excellent guides; they don't have to be followed exactly. Also, be willing to experiment with new foods and new cooking methods. Make dinner a time to explore different cultures. So what if your child thinks that sushi is wrapped with electrical tape as long as they eat it?
• Clean as you go. OK. I have to be honest here. I never really learned this one. My stepmother tried her hardest to help me grasp this concept, but I think I was already a lost cause. My mother didn't help much here either. Her standing rule was that kitchen-cleaning responsibilities fell to those who didn't cook. It didn't matter if she used every pot in the house: She knew she wasn't going to have to do the dishes later. Somehow, that rule never seemed to matter when I cooked.
• Always eat together as a family. In today's world, sports, music lessons, work and the like seem to limit family time. Dinner may be the only time of day the entire family can all be together. This is the perfect time to reflect on everyone's day, discuss plans, find out what's happened at school or work, or just simply see one another.
• Be prepared for some failure. No matter how hard you try, your meal is not always going to succeed. You know you have truly failed when neither your family nor the birds and squirrels will eat your homemade bread.
As a mother, these are the lessons I want to pass on to my daughter. These lessons translate easily into all of life: Look ahead before you start something new; evaluate life along the way, adding needed items and correcting what isn't quite right. Use your creativity to solve problems. Clean up your own messes without having to rely on others. Finally, the one that I think is the toughest: Realize that you aren't always going to be successful.
I have a few more that I learned from experience. First: Always make sure to remove all the packaging before putting a frozen pizza in the oven. Second: Make sure you always have a good supply of take-out menus. Finally, in the words of a friend: Always, always, always put the special-seasoning salt on your chips at a Mexican restaurant.
I learned this recipe from my mommas. It's easy to prepare and would make an excellent breakfast in bed for Mothers' Day. I may leave it on the counter as a hint.
Cran-Orange Muffins
1/3 cup vegetable oil
1/2 cup brown sugar
1/3 of a can of whole cranberry sauce
1/3 can of orange juice concentrate
2 eggs
1-1/2 cups flour
1 cup Grape Nuts cereal
1 tablespoon sour cream or yogurt
1 teaspoon vanilla
1-1/2 teaspoons baking powder
Mix all ingredients together. Pour into muffin tins. Bake for 14 to 18 minutes at 350 degrees.
More like this story
More stories by this author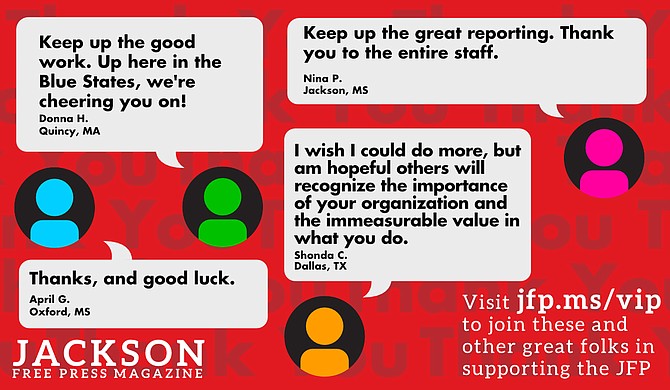 Thanks to all our new JFP VIPs!
COVID-19 has closed down the main sources of the JFP's revenue -- concerts, festivals, fundraisers, restaurants and bars. If everyone reading this article gives $5 or more, we should be able to continue publishing through the crisis. Please pay what you can to keep us reporting and publishing.