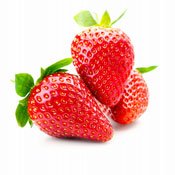 For me, the official sign of the shift to a warmer season is the Strawberry Lady. Each year she brings her ripe, juicy Louisiana strawberries to my husband's business, and we inevitably end up with several flats. Family members will only take so many pints, and, as a result, I've had to find various ways to use the sweet berries before they go bad.
Growing up, we served the strawberries at my house simply; we either ate them whole, or sliced and put them on our shredded wheat or yogurt. Occasionally, my momma would make strawberry shortcake, but that was a rare treat.
I understand now that my mother just wanted to savor the sweetness of the berries themselves. As a kid, however, that wasn't enough; I wanted something more. Fortunately, trips to either set of grandparents provided the strawberry treats I craved: unnaturally red, strawberry goodies.
My maternal grandmother's strength wasn't her cooking skills. She enjoyed the summer heat on the golf course over the heat of a kitchen. The only items she prepared that the family unanimously found palatable were pimento cheese, icebox cake and what she called her strawberry salad.
This "salad" was not her typical iceberg-lettuce wedge with her mayonnaise and ketchup Thousand Island dressing. It was a rich, fruit-laden gelatin concoction with layers of nuts and sour cream. To this day, this is the only gelatin that I enjoy, and I'm sure that this is partly due to the memories it holds.
On the other side of the family, my paternal grandmother was a good cook, but she preferred restaurants. Easter trips to her house in Greenwood ensured a visit to a certain well-known chain restaurant, one not necessarily known for its fine cuisine but rather for its enormous buffet.
As a child, the five-minute drive from her house to the restaurant was always exciting. My father, stepmother and I would jam into the back seat of my grandfather's mint-green Ford, with my grandparents and great-aunt sitting up front. My stepmother and I would giggle the entire ride as we listened to my father use words he typically saved for his old MG or events causing him physical pain. His rather colorful language stemmed from my grandfather's problem with driving speeds. Papaw tended to get his speeds backward, driving at about 10 miles per hour on the highway and about 60 in neighborhoods and parking lots. He'd whip into a space at the restaurant, and we'd all pile out.
As we waited to be seated, I remember staring anxiously at the strawberry pies on display, knowing that I would later get a piece for dessert. These pies, with their almost varnish-like shiny red filling and their chemical-tasting whipped topping, were just what I craved. I thought they were fancy and special.
These days, I appreciate plain old strawberries and desserts where the berries appear in their expected color. Like my momma, I prefer to simply eat the strawberries by themselves, but I do have some recipes I use when the fridge is overladen with them. Below you will find recipes for my grandmother's strawberry salad and one for strawberry pie. The pie is sweet and creamy, and has a color found in nature. More importantly, it doesn't look like the berries have been set in resin.
If you know you won't have time to use all your strawberries before they go bad, they freeze easily. You can freeze them whole, but I prefer to freeze them sliced and in a little orange juice. These are awesome in homemade smoothies, but they can be defrosted and used in any recipe.
Now if the Strawberry Lady would just hurry up and get here.
Mammaw's Strawberry Salad
2 small packs strawberry gelatin
2 cups boiling water
2-1/2 cups sliced strawberries
1-1/2 cups crushed pineapple
2 large bananas, sliced
1 cup sour cream
1/2 cup chopped pecans
Dissolve gelatin in hot water. Add strawberries, nuts, bananas and pineapple. Pour half of the mixture into an 8-by-8-inch pan and chill until firm (see gelatin package directions for timing).
Spread sour cream evenly on congealed gelatin. Cover with remaining gelatin. Chill until set.
Serves eight to 10.
Strawberry Pie
1 9-inch pie crust, baked
2 to 2-1/2 cups mini-marshmallows
1 tablespoon milk
1-1/4 cups strawberry puree (use the easy strawberry sauce, below)
1/2 to 1 cup sugar
1 cup whipping cream
In a saucepan, dissolve marshmallows in milk over low heat, stirring constantly. Add strawberries to melted marshmallows. Taste and add sugar as needed to reach desired sweetness. Whip cream into soft peaks and fold in the strawberry mixture. Pour filling into baked pie shell and refrigerate four to six hours, or until set. Garnish with fresh strawberry slices.
Easy Strawberry Sauce
1 pint sliced strawberries
1/4 cup orange juice
Macerate strawberries in orange juice for at least an hour. Reserve about a quarter of the berries. Put the remaining strawberries and juice in the blender and puree. Mix puree and sliced berries.
This is yummy served over angel food cake, pound cake or ice cream. To get more elaborate, dress up a boxed yellow-cake mix. Prepare and bake the cake in a 9-by-13-inch pan according to directions. While the cake is still warm, poke holes in it about 1 inch apart with a wooden spoon. Pour sauce over the cake and let it sit for about an hour so the berries can soak into the cake. Ice the cake with homemade whipped cream.
More like this story
More stories by this author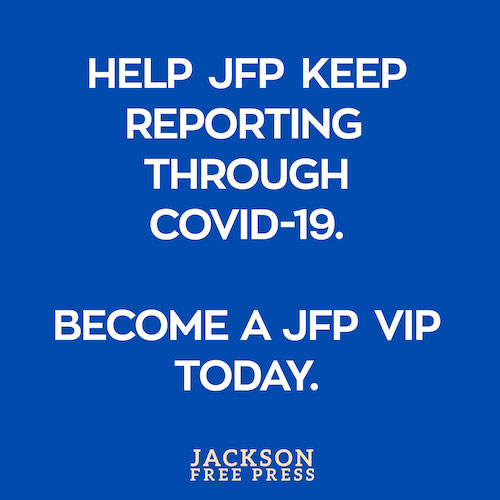 COVID-19 has closed down the main sources of the JFP's revenue -- concerts, festivals, fundraisers, restaurants and bars. If everyone reading this article gives $5 or more, we should be able to continue publishing through the crisis. Please pay what you can to keep us reporting and publishing.