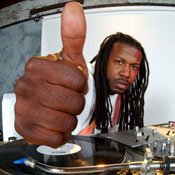 This week is spring break, but I'm busy preparing for the ton of fun and music going on this St. Paddy's Day weekend in Jackson, including the third largest St. Patrick's Day parade in the United States. The city's restaurants and bars are hosting bands from all over. I strongly suggest getting as much sleep as you can this week, because there's just too much going on in the capital city this weekend to do it sleep deprived.
On Wednesday, to get us ready for the parade, be sure to stop by Burgers and Blues to listen to Jesse "Guitar" Smith from 6:30 to 9:30 p.m. Poets II has DJ Phingaprint starting about 9 p.m.; he'll get us limber for all the dancing we'll do this weekend. Guitar hero Doug Frank hosts his Open-Mic Jam at C Notes.
Thursday night, March 17, Fenian's Pub celebrates the actual St. Patrick's Day (better wear something green), hosting their annual celebration with Irish siren Beth Patterson at 8 p.m. This will help set the tone for the entire weekend.
Check out Jackson's newest sports bar, Knokers, and get your boogie on with the sounds of Andy Hardwick on Thursday. One of my newest favorite local bands, The Amazin' Lazy Boi Band, shows us that the blues are alright when they perform at
F. Jones Corner at 10 p.m.
Friday, St. Paddy's Parade Day Eve boasts a jam-packed lineup across the city. You can't go wrong at any of the hot spots here in town because everyone is going all out for the parade festivities. Fire hosts the St. Paddy's Kickoff Party with '80s tribute band the Molly Ringwalds. And don't miss the Shamrock Shimmy Burlesque Show by the Syrens of the South. Among the performers are Delilah Delite, Kittie Katrina and Katherine Lashe. There's an 8 p.m. performance and another at 10 p.m. Get to Fire early and catch it all.
At 10 p.m., Martin's keeps with the parade theme "Hey, Hey, The Blues Are Alright" by hosting the Cedric Burnside Project featuring Cedric, Cody and Gary Burnside. At Hal & Mal's, after kicking off the weekend with their Hal and O'MALey's Shamrock Bash on Thursday, prepare for the first-ever Marching Malfunctions Second Line Stomp & Street Dance on Friday. The Jackson Arts and Music Foundation produces this addition to the weekend's activities. Meet up at the King Edward Hotel at 7 p.m., march up Capitol Street with Mississippi Swing, and then hang out for a concert that promises to be good. The Bailey Brothers, The Legendary House Rockers and Super Chikan perform.
Check out Hal & Mal's website (http://www.halandmals.com) for more information on the parade and parade-related activities.
If you need a break from the sea of green (and blue), check out Ming Donkey when he brings his North Mississippi music to Ole Tavern (request his song "Sea of Love" during the show). Liver Mousse opens the show. If you're in a country music mood, don't miss Jackson's favorite country band (and my hometown homies) The Colonels when they kick it up a notch at Pop's Saloon. And over at Suite 106, get yourself a little Suite Life Fridays at 10 p.m.
Then Saturday, March 19, it's time for the parade! I'm thrilled to be walking alongside my best friend, Silky, with the Rude Men. (I promise you'll notice us.) After the parade, stay downtown and enjoy the Hal & Mal's Street Party. I cannot wait for Fling Hammer to play at Fire after the parade, as well as Poison'd, Red White and Crue, and Drivin' and Cryin'. Fling Hammer used to rule the school back in the W.C. Don's Midnight Sundays, and their reunion show last summer sold out. This is a show you won't want to miss.
Martin's helps make Commerce Street our version of Memphis' Beale Street by hosting Passenger Jones, Johnny Bertram, The Golden Bicycles and Finger, starting at 7 p.m. Also at 7 p.m., Belhaven University hosts a Mississippi Community Symphonic Band concert.
Fenian's St. Patrick's Day Block Party is always awesome, and this year's lineup has The Joe Carroll Gang, The Juvenators and Scott Albert Johnson keeping the party rolling way into the evening.
While all of that is going on, don't get so caught up you forget to hightail it to Ole Tavern's St. Paddy's Fest, where AJC & The Envelope Pushers, Zeebo and Dirty Bourbon River Show plus a few others will be throwing down on George Street.
Also Saturday, Jason Turner will play for Olga's patrons, The Fearless Four invade Underground 119, and Sam's Lounge has The Dirty Lungs with Jackson's This Bitch Knows Karate doing what they do best starting at 10 p.m.
I look forward to seeing y'all out, so you better come say, "Hey."
Rock on, Jackson!
More like this story
More stories by this author