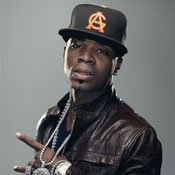 Mother Nature sure has spoiled me these last two weeks with gorgeous weather, and she's made my music-festival fever go into overdrive. I'm sure everyone has their calendars marked March 19 for the Mal's St. Paddy's Parade at 1 p.m., and St. Paddy's Street Party at Hal & Mal's afterward. This year's theme is "Hey, hey, the blues is alright." The same day, Fenian's Pub holds its St. Paddy's Party; Ole Tavern at George Street has a St. Paddy's Party; and Fire has a St. Paddy's Day After Party with Mississippi rockers Fling Hammer as they reunite with southern "other brothers" Drivin' and Cryin.' Then, the following weekend, the Zippity Doo Dah Parade on March 26 keeps the party going in Fondren. It's a week's worth of off-the-chain parties.
Saturday, March 5, Sportsman's Lodge hosts its Lodgefest Crawfish Boil. The Crossroads Film Festival kicks off April 1-3, and the Renaissance Fine Arts Festival will be held in Ridgeland April 2-3 at The Renaissance. April 2, the Olde Towne Market in Clinton kicks back up, and Sunday, April 3 and Saturday, April 9, don't miss Gathering on the Green at the Old Capital. The Crawdad Hole hosts its music festival April 10, and the Pickin' and Paddlin' Festival is in May. That's just the festivals around Jackson!
As always, the New Orleans Jazz & Heritage Festival (April 29-May 8) owns bragging rights for the best musical lineup so far for outdoor music festivals. They've got everybody from Kenny G to Wyclef Jean, Better than Ezra to John Legend and The Roots. Competing with New Orleans, though, is the Beale Street Music Festival (April 29-May 1), part of the month-long Memphis in May International Festival.
Come out Wednesday March 2, to Hal & Mal's Singers/Songwriters Night, which I host, featuring Danny Ray, Jason Turner, Emma Wynters, David Womack and JoJo Long. Things kick off about
7 p.m. Also, ToMara's hosts J.D. Noize.
Thursday helps us get ready for the weekend with Andy Hardwick at Knocker's Sports Café (4586 Clinton Blvd. 601-321-9766). Chris Gill and D'Mar sing the blues at Underground 119, and Larry Brewer performs at Shucker's.
March 4, on Friday night, Sportsman's Lodge, Brian Jones melts a few faces. Rapper Plies performs at Dreamz JXN. Go to Be-Bop for tickets, unless you want to be VIP, then call 601-502-6864. Doors open at 8 p.m. At Ole Tavern one of Jackson's favorite bands, Passenger Jones, plays with Ruston, La., alt.-folk rockers Giant Cloud, who could well be our generation's Gram and Emmylou. That show starts at 10 p.m.
If you missed the Acoustic Café concert in February, don't worry, St. James Episcopal Church in Fondren hosts "An Evening with Pierre Bensusan" March 4. The show starts at 7:30 p.m., and tickets are $15 in advance and $18 at the door.
Saturday night, Suite 106 hosts Haute Art, an "alternative charitable event," benefitting the Southern Cultural Heritage Foundation's SPECTRUM art program. DJ Sean Mac will be on the ones and twos. 8 p.m. $5 cover with art supplies, $10 without. The Capital City welcomes The Delta Mountain Boys to Cherokee Drive Inn at 9 p.m. $5. Fenian's has local favorite Jedi Clampett the same night.
On Sunday, March 6, check out Knight Bruce for brunch at Sophia's in the Fairview Inn, then Cultural Expressions' Open-Mic Poetry Night at 7 p.m.
Keep your music listings coming. (Oh, and no, I'm not a DJ on http://www.JDX1029.com. At one point, I was going to be, but that never worked out. Sorry if I confused y'all!)
More like this story
More stories by this author