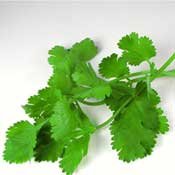 I am not a gardener. I do not possess the proverbial green thumbs. Mine lean more towards "brown-and-dried-up" thumbs. I killed an aloe plant that had survived untended in a steaming hot classroom over the summer. When I finally gave it attention, it lasted about a month before it peacefully shriveled away.
My lack of plant skills, however, has not stopped my husband and me from planting a garden the past two years. Last year, we were really ambitious. We (and know that when I say "we" I actually mean "my husband") sectioned off and dug up a small section of the yard. We even created a time-consuming brick border around our miniature plot. We bought and used all sorts of "necessary" tools and bags of special soil to help aerate and fertilize our clay . We planted yellow squash, peppers, tomatoes and an odd collection of herbs.
We harvested about three squash before bugs ate the rest, from the inside out no less. One tomato plant grew to a healthy height, and, in keeping with our luck, grew not a single tomato. The other tomato plant produced succulent little cherry tomatoes—sporadically. My husband and I took turns eating the weekly tomato crop. We never had enough at one time to put in a salad.
The peppers were our fault. Who would have thought those little labeled plastic stakes would be useful outside the store? We couldn't remember exactly what kind we had planted or exactly what color they were supposed to be when they ripened. I think we managed to harvest every single pepper plant at the wrong time.
The herbs, however, flourished. They even survived our winter snow . This would be great if we had gotten to the garden center early enough last year to get herbs that I actually knew how to use in everyday cooking without having to research them. Instead, I have happy, healthy and apparently hearty lemon balm and stevia plants. (I have discovered that lemon balm is a simple substitute for lemon rind in recipes. It's also a tangy addition to baked chicken or fish. So far, I've only tried the stevia in tea.)
After discussing the overwhelming success of our herb plants (and our lack of success with anything else), we decided to just plant herbs this year. We actually got to the home-and-garden store in a timely fashion this spring, and now we have good-looking crops of basil, lavender and cilantro. The dill, however, is looking questionable. I'd rather blame its scraggly appearance on one of the 50,000 squirrels that reside in our backyard than to my gardening skills, but I think that's the herb I actually planted.
In addition to the technical problem of simply keeping plants alive, I have some weird mental block against using any of the surviving plants (those would, of course, be the plants that my husband put in the ground.) Maybe it's some kind of hoarding problem, but once they've grown, I'm hesitant to use them. I want to save them for something special, which I know is ridiculous.
I've discovered that one way to combat this is to have The Child help gather the needed herbs. She would be more than happy to plunder each plant, pulling off each leaf one at a time until all that's left is a bunch of naked stems. Between my miserly harvesting and her over exuberant picking, we usually end up with the right amount.
My mother recently came to visit and raided my cilantro crop to prepare one of my favorite soups: Tom Yum Goong. I must admit that I doubted her at first; I didn't think there was any way she could make it as yummy as that served at our local Thai restaurant, particularly not with this simple recipe. I must now use this as an opportunity to publicly apologize for questioning her and her cooking abilities.
Momma, as always, (well, except for some of those revolting tofu dishes from my childhood) you were right.
Tom Yum Goong
(As you are cooking this, it won't look like you're cooking enough to feed several people. Trust me; it's enough.)
1 can coconut milk (14 to 16 ounces)
14 to 16 ounces water
1 stem lemon grass, cut into 4 or 5 pieces
4 kaffir lime leaves
14 to 16 ounce can of straw mushroom halves
4 small red chili peppers, left whole (optional; it's still spicy without them.)
1 pound shrimp, peeled
(de-vein if you wish)
3 tablespoons fish sauce
2 teaspoons tom yum paste (or one small 1.06 ounce packet)
2 or more tablespoons sour-soup base mix (tamarind concentrate)
3 green onions, sliced into 1-inch pieces
1 tomato or about five cherry tomatoes, cut into large chunks
Cilantro, roughly chopped, to taste
Jasmine rice, cooked, 4 to 6 servings
In a large pan, bring coconut milk, water and lemon grass to a boil. Let simmer for a few minutes and then add tom yum paste and shrimp. Cook until the shrimp begin to change color but aren't cooked through, about 5 minutes.
Add fish sauce, tamarind and chilies. Simmer for 10 minutes until shrimp is almost done, then add tomatoes and green onions. Cook until tomatoes are warmed and somewhat broken apart.
Pour over Jasmine rice, top with cilantro, serve and enjoy!
Serves six to eight.
More like this story
More stories by this author