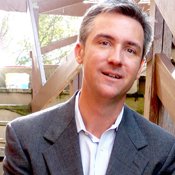 Read the proposed ordinance here.
Food truck vendors could begin serving Jackson residents in 30 days if Jackson city council members pass an ordinance allowing mobile food vendors to operate in the city tomorrow evening.
The ordinance allows vendors to buy an annual $500 license from the city to sell food from a truck, so long as each permit only applies to one selling location, trucks are fully insured, and the distribution and preparation center meets strict guidelines for cleanliness. 

Ward 1 Councilman Quentin Whitwell introduced the ordinance earlier this spring, and has worked with business owners, city leaders and the state department of health to construct an ordinance that satisfies each entity.
Whitwell altered the language of the proposed ordinance to restrict vendors to pre-designated areas in the city, at least 150 feet away from any restaurant entrance. Competing restaurants can waive that requirement and allow a mobile vendor within that space, if they so choose. The final version also allows for pushcarts, which are portable vending devices that do not require a motor. The final ordinance also requires the food vendor to submit a liability waiver so that the city is not responsible for injuries or property damage.
Whitwell said he is confident the ordinance will pass.
"I hope my colleagues will support me on this," he said. "We have worked through all the issues from restaurant owners, ... the city's legal department, tax commission, health department and had two public hearings. We have made amendments to come up with a product that I think will facilitate a food revival in the city of Jackson."
Whitwell said six or seven potential food vendors attended the city's public hearing last week and said they were interested in selling items such as hot dogs, tacos and tamales.
The city will designate areas for vendors to operate but vendors can also apply for a location that the city has not previously designated.
"The way that the ordinance is written leaves creativity to the potential vendor," Whitwell said. " They have to make an application that the city will approve or deny. That way if someone has a spot we haven't thought of, and it makes sense, they can be approved."
Sid Scott, owner of the upcoming Gringos Tacos and Tortas, is planning to operate a taco truck in Jackson. He said if the ordinance passes, he will open in early fall.
"People are going to buy our tacos and tortas anywhere we sell them, but we want to start in Jackson," Scott said. "We are going to open no matter what. But for the concept to be fully expressed, it needs to be in an urban setting. It needs to be Jackson. That's where the people are."
Also see: Food Truck Vendors May Serve Soon
More stories by this author
Support our reporting -- Follow the MFP.