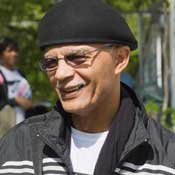 The Jackson City Council's approval of a 75-cent per hour raise for city employees making less than $17,000 per year may not make it into the city's final budget for fiscal-year 2012, which starts Oct. 1.
City Council members demanded a special meeting Aug. 24 over budget concerns but ended up only passing two amendments: the pay raise and hiring a policy analyst in the city clerk's office.
Council members previously challenged Mayor Harvey Johnson Jr. over their involvement in budget process, and council President Frank Bluntson also sparred over Johnson's refusal to release a list of all city employee names and their salaries. By the end of the special meeting, however, council members seemed satisfied with the budget for 2012.
At the Aug. 24 meeting, Ward 2 Councilman Chokwe Lumumba made a motion for all city employees making less than $17,000 a year to receive an additional $2 per hour. Under the mayor's proposed budget, all city employees will receive a 2 percent raise in January 2012. An addition to the mayor's raise, Lumumba's proposal would have gone into effect Oct. 1 and would cost the city approximately $262,080, he said.
"We have the job of expressing the people's wish," Lumumba said. "The way we see it, the people in our city do not wish to be working at poverty wages. Although we can't solve all the problems in one fell swoop, we can try to address these problems."
Deputy City attorney James Anderson Jr. warned council members that the additional raise could cost more that Lumumba's estimate because of worker's compensation insurance and overtime payments. He also said it could result in legal problems if some workers made more than their supervisors.
Ward 1 Councilman Quentin Whitwell then made a motion to decrease Lumumba's proposed raises to 75 cents an hour because of the additional costs, and council members passed the motion. The council, however, has yet to pass next year's budget and the raise may not make it to the final version.
Johnson expressed concerns about how the last-minute raise would affect other areas of the budget. "If we are going to try to improve the pay of lower-paid workers, we are going to need more time to assess it," Johnson said. "If not, we are going to run into some problems in terms of litigation."
Whitwell also pushed to fund a study to improve Parham Bridges Park, which is in his ward. He pulled back his motion, when Johnson said that it would overlap work that the city was already doing, and suggested that Whitwell help form community partnerships for Parham Bridges Park like the Fondren community had done to build Fondren Park.
The Ward 1 councilman rescinded his original motion, and Johnson promised to take care of park maintenance when alerted of the issues.
"It was obvious that there wasn't an appetite for just singling out one park among my colleagues, and I respect that," Whitwell said. "The mayor assured me that there is plenty of money in the budget for him to get employees and staff to handle upkeep and landscaping at Parham Bridges."
Ward 3 Councilman Kenneth Stokes proposed that the city hire a stenographer to transcribe meetings, but that motion failed. Stokes expressed concern that the city clerk's office was not providing detailed meeting minutes and wanted an account of meetings similar to court transcripts.
"If you come up with a transcript of some of our meetings that are three hours long, it's going to be difficult to produce the minutes," Johnson said.
Jackson City Clerk Brenda Pree told council members that her office's budget includes the purchase of an agenda software program called NovusAgenda that will allow the clerk's office to go paperless.
The software provides a searchable database by topic or date so that the public can access meeting minutes. Pree said that the software will cost $38,000 over the course of five years, which would include a maintenance agreement.
"Right now what we have is working for us, and what we are asking for in this budget cycle is to go paperless, which will enhance us even farther," Pree said about the meeting minutes.
The council budget committee had held a recap meeting Aug. 17 to offer amendments to the budget. At that meeting Lumumba made a motion for the city clerk's office to include a policy-analyst position, for which the finance department found additional funds.
Council members voted to hire a second analyst Aug. 24.
Bluntson said at the Aug. 24 meeting that he was still determined to obtain the salaries and names of all city employees, and came armed with copies of former attorney general's opinions stating that public employee salaries and names can be disclosed to the public.
"We want to check everything out," Bluntson said. "It's a matter of public record."
Johnson points out that determining employees' salaries is an administrative function and not for the city council to decide.
The Jackson Free Press filed an open-records request for the documents on Aug. 26.
Regarding the budget process and the council's concerns, Johnson recommend that the council and administration begin working on the 2013 fiscal-year budget in January so the administration will have more time to make adjustments to the budget on the council's behalf.
Whitwell said the biggest point of the special meeting was to demonstrate to the mayor that the council wants a stronger presence in the budget process, and said he was satisfied with the mayor's response.
More stories by this author
Support our reporting -- Follow the MFP.