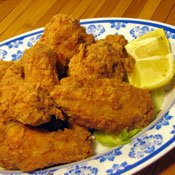 One of my nieces, who wishes to remain anonymous for reasons that will soon become clear, started showing up at family functions with amazing homemade pies. I admit that I was skeptical of her baking at first. This is the niece who recently caught her kitchen on fire while making French fries; she claims she just forgot she left the stove on. This is the niece who, while intelligent, when asked if what she cooked was homemade, said: "I make homemade spaghetti sauce. Wait, what do you mean by homemade? Is Prego considered homemade? I open the jar and pour it into the pot. That means it's homemade, right?"
When The Niece first began baking for the family, I think we were all simply excited to see her make that transition from teenager to adult. Once we tasted her chocolate chess pie, however, that changed into excitement for the dessert itself. The pie has just the right amount of sweetness and gooeyness without being too rich. It's not so chocolaty that you can't taste the pecans; the flavor balance is just right. So now, The Niece's presence is no longer required at family events—as long as she sends her baked goods.
The Niece finally shared her secret—a new cookbook, "At the Table with Friends and Moore" (http://shop.friendsandmoore.com, 2010, $24.95) by Sheila Hall Moore. Moore's recipes range from simple to elaborate, with a focus on southern cuisine. As she puts it, most recipes contain "not unfamiliar ingredients but they have a little twist." Moore, a self-taught cook, began her own catering company, Friends and Moore, 16 years ago.
Writing a cookbook was just a "natural" progression of her cooking and collecting recipes over the years. Many of the recipes in her book originated with family members, including her grandmother and her mother-in-law. Moore believes sharing their recipes has provided "a good legacy."
The biggest hit at my house, other than the chocolate chess pie, has been her chicken fried steak. Because I'm a vegetarian who cooks by tasting, cooking meat is frequently still a challenge for me even with directions. Moore's straightforward recipe allowed me to finally make red meat my husband was excited to eat. It turned out golden brown and crispy, a stark contrast to the somewhat soggy, brownish slabs I've previously tried to pass off as the same meal. This dish, along with The Niece's newfound baking abilities, prove that if you can read you can cook, particularly if you have a good cookbook to follow.
Find Moore's "At the Table with Friends and Moore" at Forget-Me-Not (745 Highway 49 S., Richland, 601-936-1589), O How Cute Gift Market (200 Riverwind Drive, Pearl, 601-939-5082) and on Moore's website, http://www.friendsandmoore.com.
Chicken Fried Steak
1/4 teaspoon salt
1-1/2 teaspoon ground black pepper, divided
4 4-ounce cube steaks
1/2 teaspoon ground red pepper
1 sleeve crackers, crushed
4-3/4 cup milk, divided
2 large eggs
1-1/4 cup flour, divided
1/2 teaspoon baking powder
3-1/2 cups peanut oil
2 teaspoons salt, divided
Sprinkle salt and pepper evenly over steaks.
Set aside.
Combine cracker crumbs, 1 cup flour, baking powder, 1 teaspoon salt, 1/2 teaspoon black pepper, and red pepper. Whisk together 3/4 cup milk and eggs. Dredge steaks in cracker crumb mixture; dip in milk mixture, and dredge in cracker crumbs again.
Pour oil into a 12-inch skillet; heat to 360. (Do not use a nonstick skillet.) Fry steaks 10 minutes. Turn and fry 4 to 5 more minutes or until golden brown. Place steaks on a cookie sheet. Keep warm in a 225 degree oven.
Carefully drain hot oil, reserving cooked bits and 1 tablespoon drippings in skillet. Whisk together remaining 1/4 cup flour, 1 teaspoon salt, 1 teaspoon black pepper, and 4 cups milk. Pour mixture into reserved drippings in skillet; cook over medium-high heat, whisking constantly, 10 to 12 minutes or until thickened. Serve gravy with steaks.
Spring Mix Lettuce with Sweet Paprika Vinaigrette
Moore won Mississippi Magazine's "Best Salad Recipe" with this one in 2008.
1 bag spring mix
1/2 stick butter
1 cup pecans, chopped
1 Granny Smith apple, sliced
1 package ramen noodles, crushed (discard flavor packet)
1/2 cup dried cranberries
Melt butter; add nuts and ramen noodles, cook over low heat until lightly toasted; set aside. Place greens on plate; top with cranberries and apples.
Drizzle sweet paprika vinaigrette (recipe below) over salad when ready to serve, and top with nut mixture.
Sweet Paprika Vinaigrette
2-1/2 tablespoons cider vinegar
1/2 teaspoon minced onion or onion juice
2-1/2 teaspoon honey
1/2 teaspoon paprika
1/2 teaspoon lemon juice
1/3 cup sugar
1/2 teaspoon dry mustard
1/2 cup vegetable oil
1/2 teaspoon celery seed
Mix all ingredients, except oil, in a pint fruit jar; heat in microwave on high for 45 seconds; put lid on jar and shake until sugar dissolves; add oil and shake vigorously until thick and well blended.
More like this story
More stories by this author
Support our reporting -- Become a JFP VIP.
The news business has changed dramatically in the past year, and we need your help more than ever to keep bringing you important stories about Jackson and the Metro. Become a JFP VIP with an annual membership or you can Sign up as a monthly supporter. Thanks for anything you can do to empower our journalism!