The wait is almost over. After all the minicamps, training camps and preseason games, the NFL starts real football tonight.
Kudos to the NFL, for giving us (Mississippi) an opening game of the season we can sink our teeth into when the Minnesota Vikings meet the New Orleans Saints at the Superdome. This game is a rematch of last year's NFC Championship game that went into overtime to determine who would go to the Super Bowl. The Saints won that matchup 31-28.
It is a new season and a new year and last year's accomplishments mean nothing. New Orleans finished a dream season that culminated in a Super Bowl victory over the Indianapolis Colts.
Minnesota talked Favre out of his latest retirement to lead the Vikings to a win from the Super Bowl. But, like I said, that was last season and it does not matter anymore.
In a short time, these teams have built some bad blood between them. The Vikings believe the Saints hit Favre late in last year's game and the Saints believe the Vikings are big crybabies. These two teams will get a chance to refuel this rivalry on the field and vent all the hatred and dislike in the guise of a football game.
Before you fire up your grill and ice down your adult beverages, here is everything you need to know before this game starts.
New Orleans enters this season with the same high-octane offense they had last year. Quarterback Drew Brees will have the same weapons at his disposal once again.
Offensively, the Saints return Reggie Bush, Perrier Thomas, Marques Colston and more. Last season, New Orleans ranked sixth in rushing and fourth in passing.
If there are any questions on this Saints team, it has to be on the defensive side of the ball. Even though the unit was solid, it still only ranked 25th in total defense.
The reason the defense was so good is that it forced 39 turnovers, and as a team, New Orleans was plus 11 in the giveaway/takeaway department. That might not be the case this season.
Gone from this unit are defensive ends Bobby McCray and Charles Grant, who, with linebacker Scott Fajita, were all shown the door. More importantly, the quarterback of the secondary, Darren Sharper, starts the season placed on injured reserve.
In this matchup last season, it was Sharper's ability to put pressure on Favre on blitzes, and McCray was part of the hit at sent Favre into "ankle sabbatical" in the offseason. Defensive coordinator Gregg Williams will come up with ways to pressure Favre and get turnovers.
The question will be whether the new faces can execute those schemes and the game plan.
Minnesota will still have a powerful defense, and this whole unit will be better with the return of E.J. Henderson. The linebacker suffered a devastating injury and did not play in the NFC Championship game.
Offensively is where all the Vikings concerns are. Wide receiver Sidney Rice will miss the first six games of the season after finally getting surgery on his injured hip.
Game changer Percy Harvin has suffered from migraines throughout camp, and his health is a question heading into the season. Finally, the old gunslinger, Favre, is not fully healthy after having ankle surgery.
One bit of a rant real quick: Everyone should just stop banging on Brett Favre.
In the summer, there are no stories to cover and the will he/won't he saga of Favre sells papers and gets ratings. Last I heard, Favre did not call anyone and ask them to campout in his front yard.
Is Favre a prima donna or diva? Yes; every quarterback is, with egos as fragile as your mom's good China.
But can the guy still play? You tell me. Last season Favre passed for 4,202 yards with 33 touchdowns and only seven interceptions. Favre was the ninth best quarterback in the NFL last season at 40 years old. I am only 32 and I barely survived the Labor Day backyard football game.
Get off Favre's case, and enjoy watching one of the last old-time greats in football. He will not play forever, and when he is gone, we will all miss him.
But I digress, and the game on the field is more important than who is or is not banging on Favre.
In the NFC Championship game last season, the Vikings dominated the Saints. Don't believe me; look at the stats, and try to argue. What doomed the Vikings were turnovers and a defense that could not get off the field in the overtime period.
No, it was not the last pass thrown by Favre. Minnesota should have put the game away before that play or the penalty for having too many men in the huddle ever happened.
The Saints have too many questions and history against them. No team has ever won the NFC South two years in a row since the NFL realigned. And the Super Bowl hangover will, at some point, get New Orleans.
I took the Vikings in the NFC Championship game last season and I am taking them again. Minnesota cannot have running backs fumbling balls, and that's why Minnesota drafted Toby Gerhart, who will take carries off Adrian Peterson.
The Vikings cannot afford to turn the ball over, and they have to keep Favre upright for most of the game. New Orleans lived off turnovers and protecting Brees last season.
If the Vikings can get to Brees, they will have a great chance to ruin the Saints post-Super Bowl party on Bourbon Street. Look for Minnesota to shock the world and beat the Saints at home.
Prediction: Minnesota 35 New Orleans 27
Bryan Flynn is a lifelong Mississippi native who resides in Richland. When not working for the JFP, he writes a national blog, playtowinthegame.com. He lives with his wife and their four cats.
Previous Comments
ID

159685

Comment

Am I actually paying some guy who is predicting against the Saints? What's going on here??! ;-) Seriously... while I'm totally prepared for the Saints to lose this game (as I was telling Donna the other day, the Saints road to the SuperBowl doesn't have to look anything like it did last year for it still to count, especially in the NFC South), I still predict with gusto until proven otherwise... Saints 42, Minnesota 28. - T.

Author

Todd Stauffer

Date

2010-09-09T13:52:56-06:00
ID

159686

Comment

Todd, Great prediction. The only reason I picked against the Saints is because of the NFC Championship game last season. Minnesota dominated that game but were done in because of five turnovers to the Saints one. I have to feel that will not happen again. Also, key members of last year's New Orleans defense are gone or hurt. Got to figure the Vikings running attack will dominate this game. Still, I am sure you will make sure I eat plenty of crow if your right come tomorrow morning.

Author

Bryan Flynn

Date

2010-09-09T13:59:54-06:00
ID

159690

Comment

Still, I am sure you will make sure I eat plenty of crow if your right come tomorrow morning. Believe it. ;-)

Author

Todd Stauffer

Date

2010-09-09T19:05:40-06:00
ID

159691

Comment

Well... I suppose it's tough to argue that my prediction was on the mark, but, regardless, congrats to the New Orleans Saints -- the NFL's winningest undefeated team thus far in the 2010-11 season. ;-)

Author

Todd Stauffer

Date

2010-09-09T23:03:05-06:00
ID

159693

Comment

Last night's game proved one thing. Sean Peyton, the head coach of the New Orleans Saints, is the best game planer in the NFL. In the first half he spread the Vikings out and challenged their backup corners. When the Minnesota defense proved they were not easy pickings, Peyton kept them spread out and ran the ball with ease. Brad Childress was over his head in game planing and in game adjustments. Instead of staying with the running game that was very effective in the first half, the second half became the Brett Favre show. Give credit to the Saints defense and offense for being able to make adjustments and execute those adjustments on the field. Just like the NFC Championship game last season the Saints were better prepared for the game. Unlike other sports analysts, I will admit I was wrong. Congratulations Saints fans that was was yours and you went out and took it. The better team won last night.

Author

Bryan Flynn

Date

2010-09-10T08:36:50-06:00
ID

159697

Comment

I reluctantly went for the Saints last night because I'm so sick of hearing about Brat Favre! But I do have Peterson and Harvin on my fantasy team. Oh well.

Author

golden eagle

Date

2010-09-10T11:59:58-06:00
ID

159698

Comment

Golden Eagle, I understand about Favre. On several of my pieces and on Facebook I have seen the negative Favre backlash. Most of that I have to put on the national media. It the media looking for a story in the summer that goes and camps outside Favre's home and speculates on his retirement or return. The thing I tell everyone is that if the man could not still play: the media, the Vikings and everyone else would not care. The biggest thing anti-Favre people forget to mention is that the man is 40 years old and playing in the NFL. Most of us, play in our backyards or not at all, and we are younger and could not take the pounding he does at 40. As for fantasy football I will let that one go. I could do a whole rant on fantasy football.

Author

Bryan Flynn

Date

2010-09-10T12:09:27-06:00
ID

159699

Comment

His age doesn't bother me. It's the retire/unretire drama and how obsessed the media is about it. I wasn't a Favre fan to begin with, but that took it over the top. This is the first time I've done fantasy football. I'm not a rotisserie geek, so you won't see me glued to TV or radio show dedicated to fantasy football. I can't even name all the players I have on my team.

Author

golden eagle

Date

2010-09-10T12:17:55-06:00
ID

159700

Comment

I have always loved Favre. The way he plays the game is like a throw back to the way the game of football used to be played. A gritty toughness and a willingness to do what is thought to be impossible. Some of the throws Favre makes still make my jaw drop and wonder how he got the ball where he did. I think, when he does finally retire, that most of us will miss the old gunslinger and the way he played the game. As for me I am just going to sit back and enjoy it as long as I can. I can say one thing. Do not expect any fantasy football articles from me.

Author

Bryan Flynn

Date

2010-09-10T12:24:13-06:00
ID

159706

Comment

The Saints ain't all that. They can't beat the Steelers. Who can rejoice in beating the oldest football player alive. The Redskins are going to kick some Cowboys' booty real soon too.

Author

Walt

Date

2010-09-10T16:40:54-06:00
ID

159708

Comment

Walt, So the Steelers are going to beat who??? They are still trying to find a quarterback. Ben Roethlisberger is out, Bryon Leftwitch is out, and Pittsburgh is down to Charlie "I am Older than Favre" Batch and Dennis "don't ask me throw the ball" Dixon. The Steelers do not have a running game and it is only a matter of time before Big Ben lands in hot water over his treatment of women. The Redskins could not protect Jason Campbell last season. What makes everyone think adding an aging Donovan McNabb, who cannot run anymore, is going to make the Redskins a good football team. I will take the Atlanta Falcons over the whatever quarterback the Steelers are playing and even down two linemen I will take the Cowboys over the NO lineman Washington Redskins.

Author

Bryan Flynn

Date

2010-09-10T16:55:19-06:00
ID

159710

Comment

The Steelers are Super Bowl bound once again in 2010. Remember I said it Bryan.

Author

Walt

Date

2010-09-10T17:00:52-06:00
ID

159711

Comment

Walt, We will find out. I have to say it will be a surprise if the Steelers go to the Super Bowl. But hey the Rams and the Cardinals have been to the big game.

Author

Bryan Flynn

Date

2010-09-10T17:04:43-06:00
ID

159719

Comment

Todd, Queen and Golden Eagle, how 'bout them Cowboys aka honeycakes as we call them in Steelers' nation?. When Romo threw that wished-to-be touchdown with only seconds left, y'all thought you were seeing visions of the Roger Strawback years. Y'all got happy and I got sick as hell because I hate the Cowboys with lingering disdain of 40 odd years. And how about those Steelers taking our 5th string quarterback and winning nonetheless? I didn't want to say it but if you ain't a Steelers' fan, you ain't ____! And I hate to use a worn out phrase, but as they say in Pittsburgh some people do and so people don't, but some people do do. The Cowboys are a do do team. How you "during" Bryan?

Author

Walt

Date

2010-09-13T16:34:25-06:00
ID

159721

Comment

Ole Miss finally found a team sorry enough for them to beat. Jacksonville State sho nuff made me happy last week. I wanted to call my nephew so bad and joke him about the loss. I just didn't want to break his spirit before he graduates or heads to the NFL. My advise has always been to play hard and well although you play for that awful Oxford school. I tried to get him to go to that other JSU, but Ole Miss offered him Rowan Oaks and Fed Ex.

Author

Walt

Date

2010-09-13T16:55:19-06:00
ID

159724

Comment

Walt, There is a lot of football left to play. While the Steelers and the Redskins won in week one there are still 15 games left to play. Two plays killed the Cowboys last night but when they get healthy on the offensive line they will be fine. Remember Washington did not even score an offensive touchdown. If you take away the fumble return for a touchdown Dallas wins 7-6. Atlanta should have been Pittsburgh and it was not the play of Dennis Dixon that beat the Falcons. It was on long rushing play in overtime. It is way too early for me to be worried about how a team will finish this season. Enjoy this weekend but remember if your teams get housed next weekend, you might want to hide.

Author

Bryan Flynn

Date

2010-09-13T17:13:47-06:00
ID

159725

Comment

Walt, Ole Miss is a good football team. Kansas lost to North Dakota State and then upset Georgia Tech the next week. One game does not make a season and the Rebels will be fine. They just have to fix their lack of focus in the third quarter.

Author

Bryan Flynn

Date

2010-09-13T17:15:47-06:00
ID

159726

Comment

Oh shoot, Bryan, we play Tennessee next week. Kind of scary, but as the John Belushi character said in Animal House when confronted by a moment meant to define character and to try men's souls, "when the Germans bombed Pearl Harbor we didn't run, we stood up, fought like men and kicked some booty." As we know, the Germans weren't the culprits in that event but the message was nevertheless on time. The Steelers will beat Tennessee and the rest of the bums. I predict we will go 3 and 1 in Ben Roughburger's absence. I won't even tell you what we plan to do upon Roughburger's return.

Author

Walt

Date

2010-09-13T17:30:54-06:00
ID

159727

Comment

Bryan, Lord have mercy, we got Baltimore after that. I will pray the Jets beat up the Ravens tonight including retiring Ray Lewis for a few games. We will beat them no matter what. Troy Palo-Mall-Him is back. No one is coming through the middle without paying grave consequences. You know the history.

Author

Walt

Date

2010-09-13T17:40:40-06:00
ID

159732

Comment

Ole Miss is not that shabby, especially with Massoli at quarterback! I watched that game against Tulane and listened to the JSU game at the same time on the radio, yes indeed! But Massoli gives Ole Miss a fighting chance every game with his ability, he will make Ole Miss relevant this season in the SEC Jackson State did what we always do, play football, but just not sound fundamental football - it was a very sloppy game. But for some reason it is always like that when we play Tennessee State, very refreshing to finally beat them after 7 years. But on a positive note, Casey Therriault is an okay QB and will give people in football something to talk about - convicted of involuntary manslaughter and served some time - he has a story of redemption. He has an akward release, but he throws the ball in tight windows and they are usually on target. It will be fun to watch JSU in SWAC play this year, especially when those Southern Jaguars come to town. Walt - you my boy, but you lost me with them stankin' Steelers - Go Browns!!!!!

Author

Duan C.

Date

2010-09-14T06:53:01-06:00
ID

159870

Comment

ole Miss isn't just shabby, they're sorry. The Saints lucked out last night with the 49ers. If they ain't gotten before we play them, we'll take care of them. Mississippi State still needs to work out the kinks. Ole Miss needs to schedule Belhaven, texas College, Valley State and schools like that.

Author

Walt

Date

2010-09-21T16:41:33-06:00
ID

159872

Comment

I forgot to say, who dat talkin' bout beating them Steelers. We get Roughburger back in 2 more weeks. We gon win it all again this year fo' show.

Author

Walt

Date

2010-09-21T16:55:09-06:00
ID

159993

Comment

I hope everyone is Barb B Quing and getting ready for Fresno State to beat the rebel crap out of Ole Miss this evening. I know I am. Tomorrow I'll watch the Bishop Eddie Long Morning Show then the Steelers beat some bums.

Author

Walt

Date

2010-09-25T12:53:14-06:00
More stories by this author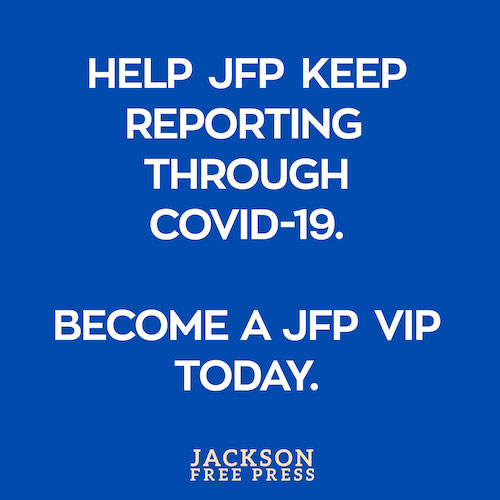 COVID-19 has closed down the main sources of the JFP's revenue -- concerts, festivals, fundraisers, restaurants and bars. If everyone reading this article gives $5 or more, we should be able to continue publishing through the crisis. Please pay what you can to keep us reporting and publishing.