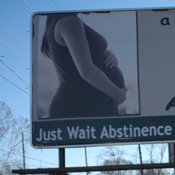 Compared to the rest of the nation, the South shows some of the highest teen pregnancy rates, an Oct. 22 Centers for Disease Control and Prevention study finds.
The study uses preliminary 2008 data finding that Mississippi's birthrate for teenagers 15 to 19 is 65.7 per 1,000 births. While Mississippi's teen birthrate is the highest in the nation, the numbers show an 8.6 percent decline from 2007 data of 71.9 teenage births per 1,000. The state also has the highest non-Hispanic white birth rate at 54.8 percent.
Other states that have high teen birth rates include: Arkansas at 61.8 percent Tennessee and Kentucky at 55.6 percent, and Alabama at 52.9 percent. Overall, teen birth rates have decreased nationwide.
"State Polices In Brief," an Oct. 1 report by the reproductive-health research organization Guttmacher Institute outlines the policies each state uses for sex education. Five states with the highest teen birth rates--including Mississippi--stress abstinence-only education, while the four states with the lowest teen birth rates do not.
Mississippi Department of Health Officer Dr. Mary Currier, who supports comprehensive sex education, told the Jackson Free Press that the state's high teen birth rates stem from of lack of education and mixed media messages. She said comprehensive sex education should encourage abstinence but also provide information about contraceptives.
"Arming our children with information can help them have better self-esteem and communication skills," she said. "It is a way to help them know and delay initiation of sexual behavior."
State Rep. Cecil Brown, D-Jackson, is chairman of the House Education Committee, also supports comprehensive sex education. During the last legislative session, the House passed House Bill 837, which would have required school districts to implement a sex-education policy. The bill, however, died in the Senate Public Health Committee. Committee Chairman, Sen. Hob Bryan, D-Amory, was not immediately available for comment.
"I was totally blindsided by the fact that public health didn't pass it," Brown said. "It's clearly an important public-health issue."
Currently, school districts teach under the state Department of Education's Health Framework guidelines, which gives a broad outline for abstinence-only education.
Brown said he plans to support another bill that addresses the state's high teen pregnancy rate during the 2011 Legislative session.
"We have got to have support from people who are interested," Brown said. "... I'm going to try and get the state Department of Health more involved, and some of the biggest advocacy groups to make sure we have people to work with the Senate to see if we can get this passed."
Felicia Brown Williams, vice president of public affairs for Planned Parenthood of Alabama and Mississippi, said that the state needs to focus on teen pregnancy prevention at earlier ages.
"You can look at statistics and see teens are already having sex by the time we are even considering giving them any kind of sex education," she said.
Previous Comments
ID

160540

Comment

Pregnancy rates and birth rates are two different things. I'd be curious to see true pregnancy rates vs. birth rates to see which states have the highest rates of teen abortions. Is it really a matter of lack of sex education? Or the fact that teens in MS choose to take the pregnancy to term? Interesting ...

Author

bonnieblue

Date

2010-10-25T13:47:12-06:00
ID

160541

Comment

Good point Bonnie. Let me look up birth/ pregnancy stats. I have been told that the state's teen pregnancy rate is higher than birth rate.

Author

Lacey McLaughlin

Date

2010-10-25T15:37:22-06:00
ID

160545

Comment

For 2009, it looks like the state's teen pregnancy rate was 73.2 (if I'm reading it correctly.) More stats can be found on the department of health's website.

Author

Lacey McLaughlin

Date

2010-10-25T15:56:47-06:00
More stories by this author
Support our reporting -- Follow the MFP.