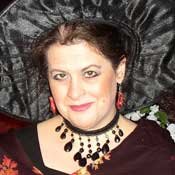 When more than 40 women showed up to try out for "The Vagina Monologues" last year, director Diana Howell knew Jackson was ready for a production of strong women sharing their stories of empowerment.
"The Vagina Monologues" is an episodic play by Eve Ensler that compiles a various number of monologues exploring issues of love, sex, birth and abuse. For the second year, Howell, 44, has helped organize the event that will take place tonight and tomorrow at Hal & Mal's. All proceeds benefit the Mississippi Coalition for Domestic Violence and the Women's Fund.
"We have an outstanding cast comprised of women of all ages and diverse ethnic backgrounds, about half of whom read last year, and who inform me that the piece just resonates more strongly with them each time they do it," Howell says.
Howell says that despite the production's title, she encourages men to attend.
"The words are not words you are used to saying out loud, but men shouldn't be afraid of it, it's not about bashing men," she says. "It's about celebrating being a women, and embracing our femininity and sexuality."
Howell, a native of Vicksburg, is the co-founder of the Fondren Theater Workshop and has co-directed, staged, or managed more than 30 Fondren Theater Workshop productions including "Acardia," and "Sordid Lives."
She lives in Fondren with her husband John, who she met when they were theater students at Mississippi State University.
V-Day 2010 takes place March 25 and 26 at Hal & Mal's. The two-day event includes "The Vagina Monologues" and the film "What I Want my Words to Do to You." Performance times for the play are 7 p.m. tonight and 9 p.m. Friday. The film will be shown at 7 p.m. Friday. Tickets are $20 for the play and film and $15 for the play only. Call 601-362-6121 ext. 11 or buy tickets online.
More stories by this author
Support our reporting -- Follow the MFP.