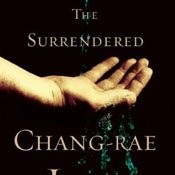 In "The Surrendered" (Riverhead, 2010, $17.79), Chang-rae Lee tells a story of love, loss and sacrifice with a deceptive ease that will hook readers from the first sentence and hold them to the last page. Lee rises above stereotypes and sensationalism to embark upon story-telling at its best, moving through time with precision and skill, in the manner of other great novelists like Barbara Kingsolver.
The novel tracks the life of June Han, who survived the perils of the Korean War and made it to America where she became a mother, an entrepreneur and, eventually, a wife. June's world is turned upside down when she comes face-to-face with secrets she thought were left behind in war-stricken Korea.
She teams up with Hector: a drunk, a fighter, the man who saved her life. They haven't seen each other for nearly 30 years. Hector flatly refuses to see June at first, but he soon realizes that his refusal is no match for June's tenacity. They share a common bond: a secret from the war. Together they set out on a mission that rips them from the ordinariness of their lives and thrusts them into a search that could end in death.
The story unfolds using straightforward, descriptive language to merge the complex themes of hunger, sex, survival, motherhood and war. At age 11, June is an orphan and caretaker of her 7-year-old twin siblings. One night they spend the night in a farmhouse along with others who are in search of food, water and rest. The farmer and his wife provide a little food and a place to rest, but because the house is so crowded everyone has to sleep sitting up. During the night June hears a man cry out.
"His shoulders sagged. He was surely about to keel over, but instead he pushed aside the coat that covered his lap and a woman's head rose up," Lee writes.
For her services the woman received a "few strips of dried fish." Then she returned to her sleeping children.
"t was as if nothing had occurred until she glanced up and met June's gaze."
The reader is like an eavesdropper peering into the lives of the characters—seeing the minutest of details, feeling the heat, the tiredness, the hunger—and experiencing the action. And there is action. Lee creates strong, well-defined characters: mini-portraits of personalities melding in riveting, twisting, never-ending realistic action.
"The Surrendered" is a reflection of the human spirit, an inspiration that crosses gender, class and cultural boundaries. The characters are unfailingly spot on, delivering details about the story that we didn't know or bringing forth a piece of undisputable selflessness that touches the very core.
Years after the war, June went to her doctor. She knew her health was failing, yet she refused to proceed with treatments that her doctor argued would increase her days on earth.
"My whole life I've cheated death," June tells the doctor. "Please give the rest of (my days) to someone else."
Lee illustrates the resilience of the human spirit, providing breath-taking views of what human beings must do during wartime. He reshapes many concepts that we, as a society, perceive as being wrong. For example, Lee takes the concept of stealing, an act that Christians clearly see as a sin, and places it into various contexts, exposing all sides, causing the reader to ponder the rightness and wrongness of the act.
This is a story that resonates with humanity, especially at a time when we are at war. But the story isn't about war. It is about the human spirit and its survival, how people can be drawn to acts of heroism in the simplest of situations. The story is about loss and love, and how both can enter and leave one's life at will. It is an illustrious tale of war and peace, guilt and happiness, life and death—and about how sometimes there's no defined line of separation between them. In "The Surrendered" Lee takes a realistic approach to humanity during wartime. He explores how things work and how they malfunction.
"The Surrendered" is guaranteed to leave readers inspired, gratified and exhilarated. This story of courage and defiance, love and war, allows readers to see clearly the real people who inhabit this earth and how love, or the lack of it, taints this world. This well-written piece of literature will encourage readers to think and ask questions of themselves and others around them.
Chang-rae Lee signs and reads from "The Surrendered" March 22, at Lemuria Books (4465 Interstate 55 N.) starting at 5 p.m. Call 601-366-7619 for information.
More like this story
More stories by this author